Jallianwala Bagh Massacre: Narendra Modi, Amarinder Singh, Kejriwal pay tribute to martyrs on tragedy's 101st anniversary
On 13 April, 1919, British soldiers, under the command of Colonel Reginald Dyer, opened fire at a crowd of unarmed protesters and pilgrims who had gathered in Jallianwala Bagh in Amritsar on Baisakhi
On 13 April, 1919, British soldiers, under the command of Colonel Reginald Dyer, opened fire at a crowd of unarmed protesters and pilgrims who had gathered in Jallianwala Bagh in Amritsar on Baisakhi.
About 1,000 people, including women and children, were killed. People had assembled peacefully at Jallianwala Bagh to condemn the arrest of two leaders - Satya Pal and Saifuddin Kitchlew.
Jallianwala Bagh, an enclosed garden situated close to the Golden Temple, had only one entry and exit point, which the British troops had guarded, stopping people from evacuating the place. The indiscriminate firing continued till the soldiers ran out of ammunition.
The shooting was followed by the proclamation of martial law in Punjab.
This year marks 101 years of the Jallianwala Bagh massacre. Several leaders paid their tributes to those who lost their lives.
Prime Minister Narendra Modi shared a picture from his visit to Jallianwala Bagh memorial and said that the country will "never forget their courage and sacrifice" of those who lost their lives.
Vice President Venkaiah Naidu also paid homage to the martyrs, while Defence Minister Rajnath Singh said they will never be forgotten.
Punjab Chief Minister Captain Amarinder Singh said that the memory of the "unfortunate" incident still haunts everyone even after 101 years. Delhi Chief Minister Arvind Kejriwal tweeted in Hindi, saying every Indian will remember the sacrifices of the martyrs of Jallianwala Bagh.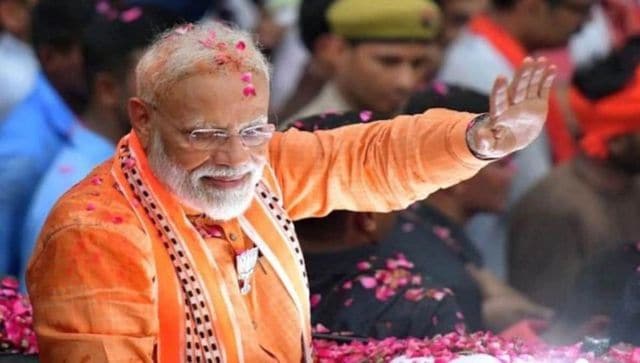 India
Apart from the race, thousands of blood donation camps, health check-up camps and other programmes will also be organised from September 17 to October 2nd.
Opinion
Prime Minister Narendra Modi has, in the past eight years, taken several steps to replace obvious vestiges of India's most recent experience of colonial rule
India
To boost air traffic in India, the Union government for the first time announced the country's National Civil Aviation Policy in 2016, which aimed to take flying to the masses by making it affordable and convenient