Jaipur violence: One dead, curfew imposed in parts of city after mob sets vehicles ablaze
One person was killed when police opened fire on a mob after it went on a rampage, setting ablaze a power house and several vehicles
Jaipur: One person was killed when police opened fire on a mob after it went on a rampage, setting ablaze a power house and several vehicles, following an alleged assault of a couple by a constable in Ramganj area of the city, the police said on Saturday.
Curfew was imposed in four police station areas of the city to bring the situation under control, a senior police official said, adding that internet services were also suspended and schools in the curfew-laden areas have been closed.
"A petty dispute between a police constable and a motorcycle-borne couple late on Friday night led to clashes between the locals and the police, following which the curfew was imposed around 1 am in Ramganj area, where the violence broke out," Jaipur police commissioner Sanjay Agarwal said.
It is alleged that the constable had assaulted the couple over some issue, following which a mob of locals gathered around the Ramganj police station and indulged in arson, setting ablaze five vehicles, including an ambulance and a police jeep, and damaged 21 others, he said.
Police fired tear gas shells and rubber bullets to disperse the mob.
When the situation went out of control, police opened fire on the agitators in which one person, identified as Mohammed Raees, was killed, Agarwal said.
The Delhi-Agra route through Jaipur has also been diverted.
Security forces, including Rajasthan Armed Constabulary (RAC) and home guard jawans, have been deployed in the violence-hit areas, the commissioner said.
Find latest and upcoming tech gadgets online on Tech2 Gadgets. Get technology news, gadgets reviews & ratings. Popular gadgets including laptop, tablet and mobile specifications, features, prices, comparison.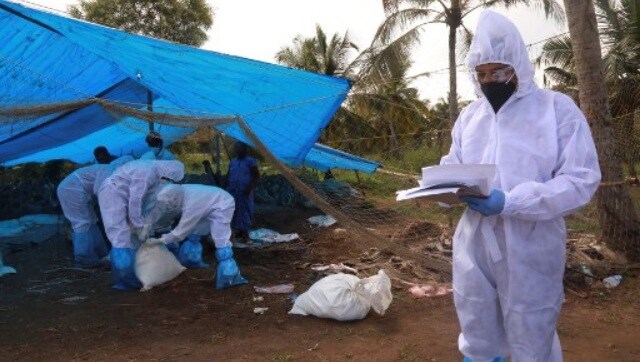 India
States have been asked to take up surveillance and monitoring of birds for any signs of the disease and take appropriate measures for controlling it on priority
India
Bird flu is a highly infectious and severe respiratory disease in birds caused by the H5N1 influenza virus, which can occasionally infect humans as well.