Jaipur Literature Festival responds to petition seeking strong stand on #MeToo, promises safe space for all
The organisers of the Jaipur Literature Festival have said that it condemns sexual harassment and gave details about its internal complaints committee.
The organisers of the Jaipur Literature Festival (JLF) have responded to a petition on Change.org to support the #MeToo movement, saying that the festival has "always worked and [will] continue to work towards creating a safe, protected and conducive environment for all its attendees."
The petition was put forward by writer and editor Rajni George, who asked that the literary festival take a strong stand against those men who had been accused of sexual harassment, in a slew of allegations that were part of the second wave of the #MeToo movement. She asked that JLF issue a statement "declaring zero tolerance of sexual harassment". "We ask that you ensure that those who have been credibly named are not invited to attend this year (if invited already, to rescind the invitation). We ask JLF to provide a forum for redressal, should complaints arise within the space of the festival this year and in the future," reads the statement.
This statement was signed by 1,174 people at the time of writing this story, including eminent writers like Ranjit Hoskote, Natasha Badhwar, Gurcharan Das, Meena Kandasamy and Nilanjana Roy.
Jaipur Literatue Festival responded on Change.org, stating that Teamwork Arts, the company that organises it, has systems in place to check, punish and hold accountable harassment that has been brought to its notice. "The Internal Complaint Committee (ICC) mandated by the Sexual Harassment Act of 2013 and the Sexual Harassment Policy of our company includes external committee member– Lawyer - Malavika Rajkotia. The Festival unequivocally condemns all sexual harassment and gender discriminatory behaviour and supports what the #MeToo movement stands for," reads JLF's response.
The response also states that the lineup of speakers at the 2019 edition has been completed and does not feature any of the people accused in #MeToo allegations, as of now.
This response comes days after JLF's initial response to the #MeToo movement, posted on its Twitter account:
The ZEE Jaipur Literature Festival unequivocally stands by the women who have courageously spoken out for equity and dignity and is committed to supporting and amplifying their voices.

— ZEE Jaipur Lit Fest (@ZEEJLF) October 18, 2018
Among the people who will be speaking at the next edition of the Jaipur Literature Festival are Chitra Banerjee Divakaruni, Anuradha Roy, Alexander McCall Smith, Markus Zusak and Vikram Chandra.
The news of this petition comes soon after reports about Chetan Bhagat being 'removed' from the Bangalore Literature Festival emerged, following the #MeToo allegations against him. The fest will take place on 27 and 28 October, and on 11 September, The Hindu reported that Chetan Bhagat would be one of the speakers at the event, along with Ramchandra Guha and Shashi Tharoor. Deccan Chronicle reported that he "dropped out" of the festival, and The News Minute states that though he had not received a formal invite to the fest, he was expected to attend it to promote his new book The Girl in Room 105.
The organisers did not did not revoke his invitation, adding that he would have been allowed to put forth his statement and address his allegations, states the same TNM report.
Find latest and upcoming tech gadgets online on Tech2 Gadgets. Get technology news, gadgets reviews & ratings. Popular gadgets including laptop, tablet and mobile specifications, features, prices, comparison.
India
In a collective statement shared by some students of the Dhrupad Sansthan with Firstpost, several issues have been flagged with respect to the gurukul's official response to the harassment allegations against Akhilesh and late Ramakant Gundecha.
Entertainment
Anurag Kashyap had earlier dismissed the allegations and claimed that they were an attempt to "silence" him for his outspoken views.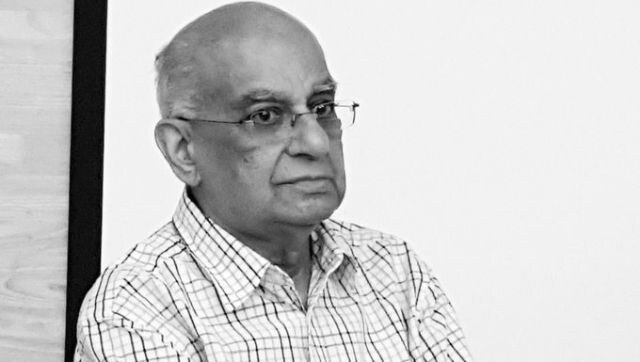 Arts & Culture
A resident of Mumbai throughout his life, Iyer was an authority on the city's changing architectural landscape and on how people make use of public spaces in this bustling metropolis.