Jailed reporter Asif Sultan gets support from Kashmir's journalist community; father questions conduct of forces
Kashmiri journalist Asif Sultan has been charged by the local police with harbouring militants months after he wrote a story in a local magazine Kashmir Narrator about Burhan Wani
He was wearing a T-shirt emblazoned with the message "journalism is not a crime". Bearded and donning a skull cap, a policeman led him away in handcuffs after he was produced before a local court. Kashmiri journalist Asif Sultan has been charged by the local police with harbouring militants months after he wrote a story in a local magazine Kashmir Narrator about how Hizbul Mujahideen commander Burhan Wani inspired hundreds of youths into militancy, after speaking with his associates.
Asif worked as an assistant editor with Kashmir Narrator and wrote a widely-acclaimed piece on Burhan, whose death led to months of protests in Kashmir and forced Union Home Minister Rajnath Singh to reach out to the separatists this year. The police said it had the evidence to link the scribe with the militants.
Editor of Kashmir Narrator Showkat Ahmad Motta questioned the timing of the raids. "It came only after we published the report on Burhan. We have applied for bail with the district court and the state has been asked to file objections to our application and we are contesting the charges that have been levelled by the police," said Motta. The report on Burhan headlined 'The Rise of Burhan' appeared in the magazine on 1 July, nearly two years after the death of militant that had spurred an agitation and saw people hitting the streets in the thousands in protest. The forces had launched a massive crackdown in the months after the killing and turned to the heavy use of pellet guns and bullets on protesters in a move that also drew international reprobation.
But it was the first time in Kashmir that any journalist quoted the associates of Burhan. Asif had talked to the overground workers (OGWs) of the militant, to write the story — all previous reports about the militant were based on police revelations and accounts of his friends and family members. Journalists in Kashmir have been protesting the arrest of Asif and see it as "an assault" on the press. The police however didn't bring on record that Asif was arrested for the story and said that it had evidence about his links with militants.
Police officials said they have recovered "incriminating" materials from Asif, but have not disclosed what they meant by "incriminating".
Deputy Inspector-General of Police Vidhi Kumar Birdi said that the matter is under investigation, but added that the police have the concrete evidence about Asif's involvement. He however didn't disclose the nature of evidence. Motta said that Asif has been "booked in the same case that was registered in an encounter at Batamaloo earlier". On 12 August, one policeman was killed and four members of CRPF personnel were injured in an encounter with militants who managed to escape from the cordon in Batamaloo.
"The encounter in which Asif has been implicated took place nearly a kilometre from our home," said Mohammad Sultan, Asif's father, and a retired government employee. Recounting the arrest of his son, he said that he and his other family members were alerted by the loud roar of vehicles outside his house and policemen pounded on his door after they had climbed the main gate on 27 August. As they unbolted the door, Sultan and Asif were confronted by police and paramilitary personnel.
"It was at around 11.15 pm that the forces began the searches. They searched our wardrobes and left only after 1.45 am. There were around 50 members of police and paramilitary force personnel and we were terrified," said Sultan, who was puzzled at the manner of his son's detention. "Our neighbours didn't dare venture out of their homes. We were terrified as well. The forces carried out searches in Asif's reading room and also took away his laptop and mobile phone," he added.
Asif is now in jail and the police at first, declined to disclose the charges, so that the family could not have mounted a legal defence, added Sultan. Motta said that since the case was an assault on his magazine, he will also be petitioning the high court about the treatment that was meted out to his reporter. "He was hounded and led away in handcuffs which is in violation of Supreme Court guidelines. We will file a case over it,: he said.
Sultan said that police has no evidence against his son and it is claiming the recovery of international magazines and Asif's cell phone and that of his wife and brother, besides a laptop as "incriminating" evidence. About the police charge of Asif harbouring militants, Sultan said, "It only betrays the machinations of the cruel and brutal regime that is in place in Kashmir... The police even seized his brother's mobile phone."
Spokesperson of the Kashmir Journalist Association (KJA), Manzoor-ul-Hassan said that the arrest of Asif shows that the "authorities want journalists to be handcuffed and muzzled". On Monday, he along with scores of other scribes protested in Srinagar's Press Enclave seeking Asif's release.
An elected body of Kashmiri newspaper editors, Kashmir Editors Guild, earlier put the blame on Governor Satya Pal Malik. It said in a statement that "freedom of speech cannot be suspended even if the Legislative Assembly is in suspended animation". The guild also took offence to the notices being issued by the National Investigation Agency (NIA) to some newspaper editors asking them to explain the reporting of their staff.
Find latest and upcoming tech gadgets online on Tech2 Gadgets. Get technology news, gadgets reviews & ratings. Popular gadgets including laptop, tablet and mobile specifications, features, prices, comparison.
India
The ministry has given Twitter five working days to explain why legal action should not be initiated against the micro-blogging platform for disrespecting India's territorial integrity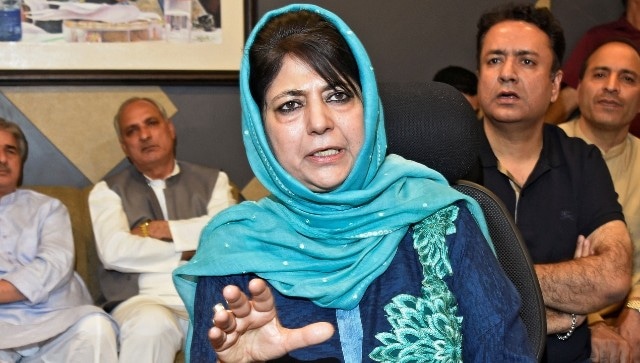 Politics
By-elections will also be held for three urban local bodies — Srinagar Municipal Corporation, Pahalgam Municipal Council and Ashmuqam Municipal Council — on 28 November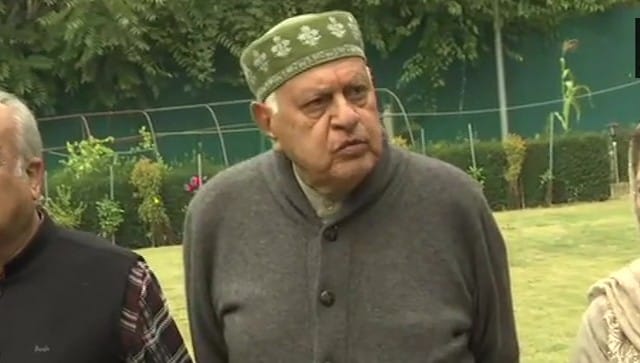 India
Reacting to the list, Omar Abdullah said "Dr Farooq Abdullah has not availed of the Roshni scheme for either his residence in Srinagar or in Jammu and anyone who says otherwise is lying."