Jadavpur University students continue agitations against State Assembly bill to make unions 'apolitical'
Agitating students were demanding that the Jadavpur University EC adopt a resolution describing the government's step as 'undemocratic' and 'unacceptable'
Kolkata: Student unions members of Jadavpur University continued their sit-in before its Executive Council (EC) meeting room for the second day on Friday to protest against a provision of a bill, which has already been passed in the assembly.
The provision in the West Bengal Universities and Colleges (Administration and Regulation) Bill 2017, against which members of Arts Faculty Students' Union (AFSU) and Faculty of Engineering and Technology Students' Union (FETSU) are protesting, will enable the government to have the power to prescribe rules and procedures for conducting students' body or union election.
The agitating students were demanding that the JU EC adopt a resolution describing the government's step as "undemocratic" and "unacceptable".
"We will not withdraw our agitation till the EC meeting passes such a resolution. We hope the EC will take up this issue at its meeting today," AFSU spokesperson Somasree told PTI.
"We sat through the night singing, raising slogans against the state government's move to take away the right of democratically elected student representatives by a government appointed student council.
"Many of the EC members left the meeting room by this morning and we didn't prevent them. Others can also leave but we will continue to sit here. We have the support of the researchers, our teachers and non-teaching staff on the issue," she said sitting along with other protestors before the main administrative building of the university.
A JU teacher said vice-chancellor Suranjan Das and the deans are among those who are still in the EC meeting room.
"We had left early today. But the vice-chancellor and some other senior varsity officials refused to leave. The vice-chancellor is holding talks with students but the impasse continues," the teacher said.
The sit-in had started at 2 pm on Thursday when the 15 EC members, consisting vice-chancellor and others met at the conference hall of the building.
Das had told the agitating students that since the bill has already been passed in the state assembly, the university cannot adopt any stand on its own.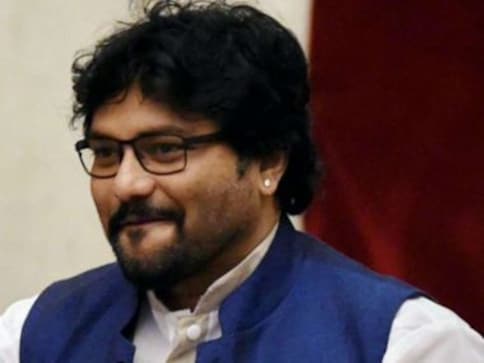 India
WB Governor Jagdeep Dhankhar said he was left with no option but to rush to JU campus to 'rescue' Babul Supriyo, who was heckled and gheraoed by a section of students.
India
Babul Supriyo on Saturday assured the mother of a student, who allegedly pulled the hair of the BJP leader at the Jadavpur University, that he will not harm the career of her son.
India
Nearly a week after Union minister Babul Supriyo was heckled at Jadavpur University by Left-leaning students, the varsity authorities on Wednesday appealed to 'all stakeholders' to ensure no one is stopped from exercising their right to free speech on campus