Isro's 20-satellite PSLV launch: Why US and Europe will watch India's space programme closely
The average cost of the PSLV rocket of the Indian Space Research Organisation (ISRO) is no more than a third of Falcon-9's.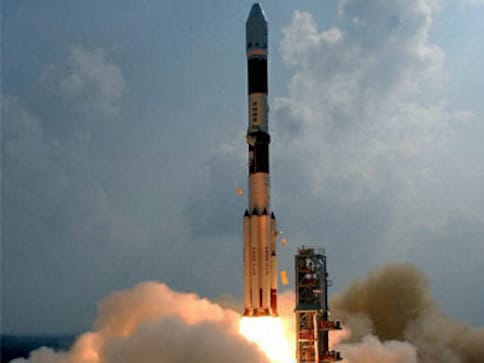 Two men would have taken a very serious note of India's launch of 20 satellites in one go on Wednesday. One of them is Elon Musk, the maverick Chairman of SpaceX, California-based privately-funded space company in the US and the other is Stéphane Israël, the Chairman and CEO of Arianespace, the French multinational which is a leading satellite launch services provider.
Elon Musk has been giving nightmares to Stéphane Israël. By slashing the cost of launching a satellite, SpaceX, as the Space Exploration Technologies Corp is called, has been stealing customers from Arianespace.
Launching a satellite on an Arianespace's Ariane-5 rocket costs about $140 million and, after subsidies, the cost comes down to about $100 million, admits a former chief of the European company.
But the cost of launching a satellite aboard the Falcon-9 rocket of SpaceX goes as low as $60 million.
And the average cost of the PSLV rocket of the Indian Space Research Organisation (ISRO) is no more than a third of Falcon-9's.
It won't be surprising if Musk and Israël conclude that India is now beginning to do with satellite launches what it has already done in the outsourcing industry: make money with high expertise and low costs and salaries. To the already raging price war in the satellite launch business, India is slowly adding a new third dimension, though not significant yet in the global context. As of now, the US, EU and Russia account for nearly 80 per cent of the global space market worth about $300 billion.
To become a space super power, India has to overcome a major hurdle. India's PSLV (Polar Satellite Launch Vehicle) can launch satellites up to a weight of only 1,800 kg. And the currently operational Mk-II version of GSLV (Geosynchronous Satellite Launch Vehicle) can handle payloads weighing 2,500 kg. But the GSLV Mk-III, now under development, will be capable of launching satellites weighing close to 5,000 kg.
And luckily for India, it's the market for the smaller satellites, of the kind it launched on Wednesday, that is steadily growing. According to a market forecast nearly 200 small satellites will be launched between 2014 and 2023.
That's where India is stepping in. Isro is already in talks with some 10 global companies to clinch satellite launch deals.
Wednesday's launch takes the total number of satellites that the PSLV series has put in space in the last 22 years to 113, of which as many as 74 belonged to foreign clients, according to an Isro statement. This proportion shows how India has been slowly gaining ground — or gaining space.
Musk has another good reason to wince at the 20-in-1 feat by the PSLV-C34 rocket. One of the 20 satellites was SkySat Gen-2 of Terra Bella, a Google company. Google has a stake in Musk's SpaceX and yet has chosen the Indian launcher.
The other 19 include India's own 725.5 kg Cartosat-2 series satellite for earth observation, 12 Dove satellites of former NASA employee's Planet Labs (US), two of Canada and one each of Germany and Indonesia. One satellite each was launched for Chennai's Sathyabama University and Pune's College of Engineering.
Musk and Israël will need to take India seriously, and watch its continuing progress in future, considering that two of the world's three largest satellite operators — Luxembourg-based SES and Paris-based Eutelsat — made it clear last year that they would do everything they could to end the "duopoly" of Arianespace and SpaceX.
India can also be happy that China is lagging in the commercial launch business. For one thing, China's Long March rocket is nearly as expensive as Ariane-5. Notorious for dumping cheap goods everywhere, ranging from mobile phones to tyres, the Chinese haven't found a way yet to cut its satellite launch costs, though their space technology has otherwise proved to be dependable.
Besides, there are restrictions against American-built satellites or parts being taken to China. That's where India can come in and become a big player in future, if not immediately. Besides patience, the key words are technology and cost. Indian launch technology is as good as the best in the world. And India has the cost advantage.
And India can—and is trying to—drop the launch costs even more. One way to cut costs is to use a reusable rocket. Most of a rocket's cost goes into its body, the rest accounting for expendables including fuel. One of the reasons why SpaceX is cheaper than Arianespace is that Falcon-9 is a partially reusable launcher.
India indeed made a good beginning in this direction by successfully flight-testing the Reusable Launch Vehicle – Technology Demonstrator (RLV-TD) last month. The vehicle went up to a height of 65 km and successfully glided down to a pre-determined landing spot over Bay of Bengal, 450 km from Sriharikota, from where it had been launched 12 minutes and 50 seconds before. But it will take a while, perhaps ten years or more, before India can turn this experiment into usable technology and develop a rocket that will drop off satellites into space and come back home to be used again.
Another way to cut costs is to launch multiple satellites at the same time, which India has been doing since 1999, when a PSLV mission carried three satellites. The 20 it launched on Wednesday was the highest ever. (Russia holds the world record of having sent 37 satellites with the single DNEPR rocket in June 2014).
But the 20 satellites launched on Wednesday were put in the same orbit. What India needs to establish to the world is that it can use the same rocket to launch more than one satellite in different orbits. This report explains a little-known aspect of Wednesday's launch: during the operation, scientists conducted two complex manoeuvres on board the rocket that will help them acquire the ability to launch satellites into different orbits in future.
Space programmes take painfully long periods to develop and experiment with before becoming operational realities, and India has to wait for its time.
The author tweets @sprasadindia
India
The PSLV-C52 will launch with EOS-04 at 05:59 am on 14 February, making it the space agency's first mission for 2022
science
GSAT-29 will provide telecom & internet services under 'Digital India' in J&K and the Northeast.
News & Analysis
Isro should indeed be lauded for its "Mangalyaan", not necessarily for its proposed Martian exploration, but for doing a cosmetic makeover of a 20-year old rocket and igniting the country's easily excitable national pride