Islamic State's claim to slain militant in Kashmir is another indicator of pan-Islamic presence in Valley
While there are different views on whether Islamic State is now actually present in the Valley, there can be little doubt that the stakes have risen.
The Islamic State's claim to a Kashmiri militant who was killed by security forces on Friday is a disturbing element in an unfolding trend. It ties in with talk on the ground about the recent arrival of a new group of pan-Islamist militants dedicated to a Caliphate and imbued with an Islamic State-type ideology.
The group is said to have entered the Valley from around Gulmarg. A senior intelligence officer confirmed this rumour in an off-the-record chat a few days ago.
The group is presumed to comprise foreigners, but Mugees Ahmed Mir, the militant who was killed at Zakura, was a local. Zakura is a suburb of Srinagar, just beyond Kashmir University. Islamic State's initial claim over Mir was disputed immediately by various sides.
The Tehreek-ul-Mujahideen, which is affiliated to the Salafi Ahle-Hadith and to Pakistani handlers, made a counter-claim. Pakistan is likely to be very uneasy about a pan-Islamic movement in Kashmir, for that would undermine its claims to the contrary in the chanceries of the world and among Western opinion makers.
The Indian forces too were quick to deny any Islamic State presence in the Valley. The corps commander and the director-general of police addressed a joint press conference, where they denied Islamic State's claim and highlighted the successes enjoyed by the forces this year.
Their appearance, along with other ranking officers, on a Sunday was striking. For both officers are normally chary of the media limelight. Notwithstanding the various rebuttals, however, there is no denying that an Islamic State flag was draped over Mir's body.
The Musa factor
It's not clear how the new group relates to Zakir 'Musa' Bhat, who has been the flag-bearer of the Islamic State ideology in Kashmir over the past six months. According to one rumour heard a few days ago, Musa went to north Kashmir to welcome the militants.
Perhaps it's more pertinent that a large number of young Kashmiris had responded warmly to Musa's rhetoric about a global Caliphate and Shariat law after his audio recording went viral on 12 May. In that public message, he flayed politics and politicians, including the 'Hurriyat' groups. He also explicitly rejected all kinds of nationalism, including Kashmiri and Pakistani.
Photo-ops showing masked boys with Islamic State flags and banners near Srinagar's Jamia Masjid on Fridays a few years ago may have been no more than a propaganda tool. But if those provocative images were calculated to loosen Delhi's purse-strings, they could now be coming home to roost.
High-stakes war
While there are different views on whether Islamic State is now actually present in the Valley, there can be little doubt that the stakes have risen.
In a major crackdown on north Kashmir's Hajin area on Saturday (the day after the Zakura encounter), forces killed six foreign militants of the Lashkar-e-Taiba. These included Owaid, son of Abdul Rehman Makki and nephew of Zaki-ur-Rahman Lakhvi, who is said to have masterminded the 26/11 Mumbai terror attacks.
Owaid's very presence in Kashmir indicates that strategists in Pakistan are rolling out the big guns. Dispatching Makki's son was no doubt a move meant to be a major morale-booster for LeT's cadre.
His death could lead to a spiral in violence, if those strategists push for a major retaliatory attack against a high-value target. A large number of foreign militants, perhaps three score, are said to have been lurking in the Hajin area for a long time. Predictably, they draw support from the local community which suffered terrible excesses of the 'Ikhwan' groups of mercenaries that worked with the army and BSF from 1994 to the turn of the century.
Policymakers must be careful not to repeat the mistakes of the past, nor to make fresh ones. The stakes are extremely high.
India
A cloudburst is a sudden aggressive rainstorm falling for a short period of time-limited to a small geographical area
India
These exchanges took place at Punjab's Attari, along the Rajasthan front and in Jammu, and with the BGB along the border with Bangladesh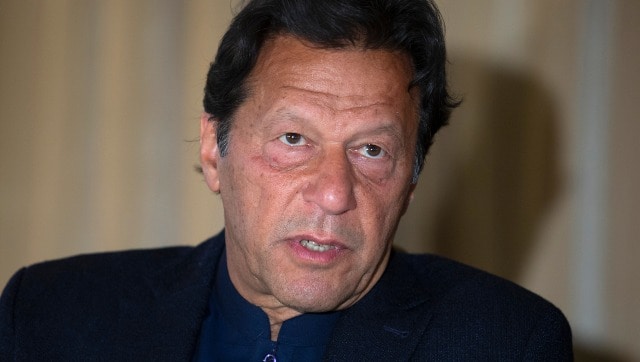 World
The global body against money laundering and terror financing had also asked Pakistan to work to address its strategically important deficiencies