Even as the CBI prepares to file its supplementary charge sheet in the Ishrat Jahan case, in which three Intelligence Bureau officials  are under the scanner, the intelligence agency's chief Asif Ibrahim has written to the Home Ministry complaining against the 'witch-hunt' against its officers.
According to a exclusive report in Economic Times, Ibrahim, last week, reportedly wrote a strongly worded letter to Home Secretary RK Singh registering his disapproval of the CBI's investigation against its officers and said it was "disastrous for the morale of IB officers".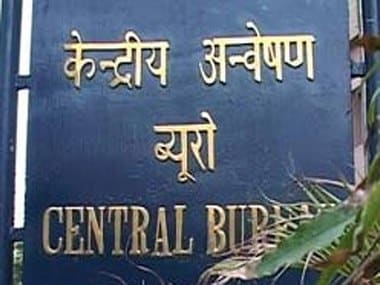 Ibrahim had earlier also complained to National Security Advisor Shiv Shankar Menon who then asked Union Home Secretary RK Singh to chair a meeting with the chiefs of both - CBI and IB.
An unnamed source was quoted as saying that the IB Chief's letter made a case for ensuring some immunity for its officers and warned that the Ishrat Jahan case will be setting a bad precedent for counter-terror operations and could be harmful for internal security.
Intelligence Bureau Special Director Rajendra Kumar, who was questioned by the CBI as an accused in the case has not been named in the first charge sheet, which has been filed nine years after the incident.
On Thursday, Home Minister Sushilkumar Shinde said those guilty of carrying out the alleged fake encounter should be punished.
"Facts are facts. Guilty should be punished," Shinde told PTI when asked to comment on CBI's submission to the court.
Shinde's statement bears significance as Home Ministry officials have been maintaining that there was not enough evidence against Intelligence Bureau Special Director Rajendra Kumar and three others in the alleged fake encounter case.
CBI had on Wednesday held that 19-year-old Ishrat Jahan was killed in a "fake" encounter in 2004 and charge sheeted seven police officers in the case, saying it was a joint operation between Gujarat police and the Subsidiary Intelligence Bureau.
The Home Ministry has been maintaining that CBI does not have enough evidence to prosecute IB officer Kumar in the alleged fake encounter case and it was unlikely to give sanction to CBI to prosecute the senior IPS officer.
However, CBI has not sought the sanction from the Home Ministry, which is the cadre controlling authority of IPS officers.
Updated Date: Jul 05, 2013 10:34 AM