Is BJP also planning to dissolve Gujarat Assembly, asks Congress after Amit Shah seeks simultaneous elections
Congress asked if the BJP will agree to early dissolution of the Gujarat Assembly after Amit Shah endorsed the idea of simultaneous elections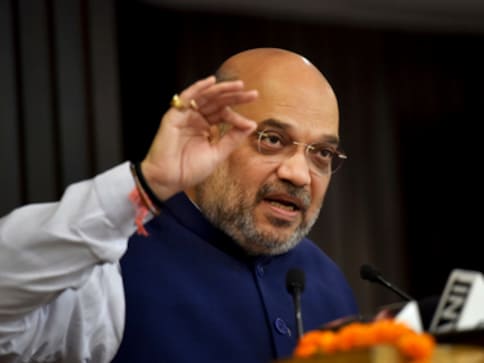 Ahmedabad: The Congress Tuesday asked if the BJP will agree to early dissolution of the Gujarat Assembly, as the ruling party's national president, Amit Shah, has endorsed the idea of simultaneous elections.
Shah on Monday wrote to the Law Commission, saying that simultaneous Lok Sabha and Assembly elections will curb expenditure and ensure that the country is not always in "election mode".
Asked for a comment, Congress's Gujarat in-charge Rajiv Satav sought to know if the Assembly in BJP-ruled Gujarat, where elections were held December 2017, too will be dissolved for this purpose.
"They (BJP) should declare whether they also plan to disolve the Gujarat Assembly under one nation-one election (plan). If you plan to undertake this, you will have to carry it out across the country," Satav told reporters here.
"So, is the BJP also planning to dissolve the Gujarat Assembly? The party should clarify its stand," he said.
Chief Minister Vijay Rupani hit back at the Congress over Satav's comment, asking if the party was serious about discussing the concept.
"(Terms of) Vidhan Sabha (Assembly), Lok Sabha, Panchayats, etc., will have to be gradually synchronised for one nation-one poll. I would like to ask Congress if its intention is right and if it wants to do so," Rupani said.
"Congress does not want to talk about national interest. It is doing politics of vote-bank and caste. Narendra Modi has come up with the concept (of simultaneous polls) because it is in the country's interest," Rupani said, when asked for his reaction.
Politics
On his first day, the home minister is slated to attend the golden jubilee celebrations of Ramakrishna Mission at Narottam Nagar in Arunachal Pradesh's Tirap district on Saturday
India
While the Amarnath Yatra could not take place in 2020 and 2021 due to the pandemic, about three lakh pilgrims are likely to take part in the 'yatra', this year, which is expected to end on 11 August
Politics
The home minister will participate in the three-day international seminar entitled 'Revisiting The Ideas of India From Swaraj to New India' which is being organised by the political science department of Delhi University