Irom Sharmila and the Manipur malaise: We impose unreasonable ideals on our women leaders
On 9 August Irom Sharmila ended her 16-year fast against the Armed Forces Special Powers Act (AFSPA). And at once, the conversation around her changed in Manipur.
On 9 August Irom Sharmila ended her 16-year fast against the Armed Forces Special Powers Act (AFSPA). And at once, the conversation around her changed in Manipur. From being revered as a shining icon of unbending will, the 44-year-old activist was suddenly transformed into an object of furious disapproval. During the years that she lay imprisoned in her hospital bed, tethered to nasal tubes that force-fed her, the halo around her grew and grew. She was Manipur's Iron Lady, an inspirational, almost a superhuman figure of wonder and awe. Yet no sooner had she declared that she would end her fast, perhaps get married and join politics, most people in Manipur began to denounce her as someone who had reneged on the struggle and betrayed the "cause".
After being released on bail, Sharmila was denied entry twice into a colony in Imphal, where she wanted to live. Even an ISKCON temple denied her the permission to stay. The reasons cited were that she would invite controversy and unnecessary crowds. But clearly, she was being shut out because people wanted no truck with this new Irom Sharmila who had dared to step off the pedestal and seek life as everywoman. It seemed as if her life was not hers to live. The public was in love with her image as someone stretched out on the rack of perennial sacrifice. They would not tolerate any other sort of Irom Sharmila in their midst.
Eventually, Sharmila went back to the hospital that had been her home and her prison for so many years. Shattered by the bewildering tide of hostility from even those who had once worshipped her, she said, "They want me to remain a martyr forever. But I can't always be a martyr."
Sharmila's swift and brutal fall from grace is a testament to the extraordinary standards of behaviour that Indians tend to impose on women in public service. While the Indian political arena is awash with women, the ones with huge mass appeal are invariably those who have cast themselves as not just larger than life, but also as almost asexual beings, free from husband and family. In a country where women are both worshipped as goddesses and routinely assaulted and raped, it is almost as though the public needs to be able to deify female politicians and look upon them as emblems of purity and sacrifice before they can begin to idolise them.
Hence, whether it is West Bengal chief minister Mamata Banerjee, Tamil Nadu chief minister J Jayalalithaa or Bahujan Samajwadi Party supremo Mayawati — their popularity rests in part on the fact that they have transcended their gendered identity. As "Didi", "Amma" or "Behen", these single women are only notionally female — indeed, they are almost sexless in their familiar, familial appeal. What's more, an aura of self-sacrifice envelops them, for they are seen to have spurned love and sex in the interest of public service.
In fact, when it comes to the power women of Indian politics or activism, singlehood is almost a sine qua non. You must either have never married, or at least be a widow — your once-married status sanctified by grief or loss. Congress president Sonia Gandhi and former Delhi Chief Minister Sheila Dixit are widows; Aruna Roy and Medha Patkar, among the country's most high profile activists, are single. Yes, there is the odd Sushma Swaraj, Smriti Irani or Nirmala Sitharaman who have made it to top ministerial jobs. But they are the exception rather than the rule.
During the campaign for the Assembly elections in West Bengal in 2011, the year she ousted the Left Front and stormed to power in the state, Mamata Banerjee had repeatedly drawn attention to her selfless singlehood. She said again and again that the people were her family because she did not have a family of her own. She also stressed that she did not think of herself as a woman, but as a "manush" — a human being. Instinctively, she knew that would endear her to the voters.
Similarly, Jayalalithaa is revered as "Amma", the universal mother and a protectress. Her other moniker, Puratchi Thalaivi (revolutionary leader) is vigorous and, once again, asexual. If she was a movie star who enacted love scenes once, the memory of those have faded from the public mind, subsumed by her mother figure image.
BSP leader Mayawati is yet another example of a female leader who, as a single woman, has erased the idea of her sexuality from the mind space of voters. There may have been sniggers about her alleged relationship with Kanshi Ram once, but she has long transcended them. To her votaries, she is the "behen", the eternal sister, an object of affection and trust. Which is partly why BJP leader Dayashankar Singh's offensive remarks about Mayawati last month evoked such a tremendous outcry.
There is really a lethal kind of sexism at play here: Indians seem to be unable to accept a woman as a leader and an icon unless she is purified by her solo status. Any overt hint of her as a sexual being usually gives rise to hatred and opprobrium. As Irom Sharmila, who has declared her intent to marry her British pen friend, is finding out today.
There is a historical context to the irresistible appeal of leaders who are single. We have always identified our yogis and national heroes with renunciation and sacrifice. Vivekananda's brahmacharya and Gandhiji's repudiation of sex in his later life endowed them with that extra dimension of reverence in the public mind. Hence it is no coincidence that India's most popular male politicians today — Prime Minister Narendra Modi, Bihar chief minister Nitish Kumar and Odisha chief minister Naveen Patnaik — are also single men.
The point, however, is that while the public perception of chastity and self-sacrifice is optional in the case of male politicians, it is usually vital in the case of women. Here, as indeed in almost every sphere of society, the standards to which women are held to account are infinitely more stringent than those demanded of men. And that makes one wonder if the comely Priyanka Gandhi, married to the controversial Robert Vadra, and on the cusp of her formal entry into politics in Uttar Pradesh, is likely to muster any meaningful mass following anytime soon.
Irom Sharmila is being wooed by political outfits like JD(U) and Aam Aadmi Party who are keen to exploit her legendary struggle in the forthcoming elections in Manipur. But Sharmila has committed an unforgivable sin: she has set aside her martyrdom, her image of solitary, spectacular, lifelong sacrifice. Those were the qualities that had thrilled Manipur and the rest of the country for 16 years. The cruelty and hostility to which she is being treated today shows, as nothing else does, the impossible ideals we impose on our women leaders.
The author is a senior journalist based in Delhi
World
Irish unity did not play a big role in this year's Northern Ireland election campaign, which was dominated by more immediate worries, especially a cost-of-living crisis driven by the soaring costs of food and fuel
World
The protocol approved for use in the United States includes two medications. The first one, mifepristone, blocks a hormone called progesterone that is necessary for a pregnancy to continue. The second, misoprostol, brings on uterine contractions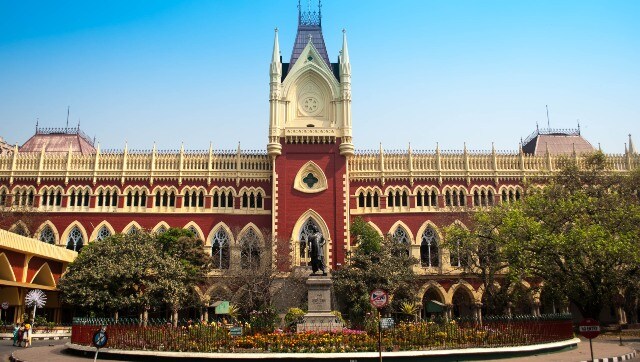 India
Appearing for a section of the employees, Bikash Bhattacharya argued that the state's submission of financial inability is not acceptable as it disburses DA to the IAS and IPS who are serving under the direct control of the state government