INX Media case probe: Karti Chidambaram moves SC as ED claims businessman transferred Rs 1.8 cr into account of political bigwig
The ED has said that Karti Chidambaram, arrested in INX Media case, transferred Rs 1.8 crore into bank account of an influential political figure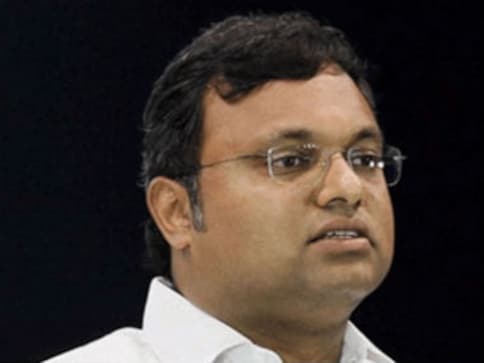 The Enforcement Directorate (ED) on Monday said that Karti Chidambaram, arrested in the INX Media case, transferred Rs 1.8 crore into the bank account of an influential political figure, said a media report. The ED, however, restrained from disclosing the identity of the political figure on the grounds that doing so could hamper the investigation.
According to The Times of India report, Karti, the son of senior Congress leader and former Union minister P Chidambaram, transferred the money from his account in the Chennai branch of Royal Bank of Scotland (RBS).
The anonymous political leader has discharged "very important responsibilities at the Centre in a career spanning decades", The Times of India quoted ED officials as saying. 
In the latest development in the case, Karti moved Supreme Court seeking quashing of summons issued by the ED. The Supreme Court will now hear a fresh plea on Tuesday from Karti.
In his fresh writ petition, Karti has challenged the summons on the ground that the ED has no jurisdiction to issue such notices based on the FIR lodged by the CBI.
The plea was mentioned on Monday by his counsel before a bench comprising Chief Justice Dipak Misra and Justices AM Khanwilkar and DY Chandrachud, which agreed to hear it along with related pending matters scheduled for hearing on Tuesday.
The apex court is also likely to hear the anticipatory bail plea of Karti.
Karti, meanwhile, on Sunday dubbed the allegation against him in the INX Media case as "politically motivated."
"All allegations against me are false and politically motivated," Karti was quoted as saying by ANI when he was being brought back to Delhi from Mumbai by the Central Bureau of Investigation (CBI).
Karti was brought to the Byculla prison in Mumabi and confronted with Indrani Mukerjea as part of the CBI's probe into the matter. Karti and Indrani were brought face-to-face and questioned by the CBI team for about four hours.
Indrani, according to News18, told the CBI that Karti had demanded $1 million for Foreign Investment Promotion Board clearance to INX Media, but she had paid only $7,00,000.
Indrani, a former director of INX Media (P) Ltd, is lodged in the jail in connection with the Sheena Bora murder case.
Karti was arrested by the CBI on 28 February after a confessional statement was given by Mukerjea before a magistrate. He was sent in a five-day CBI custody on 1 March.
Karti will be in CBI's custody till 6 March, when he will be produce in court again.
The CBI alleged that Karti also received money from INX media to scuttle a tax probe. The firm was owned at the time by former media baron Peter Mukerjea and Indrani.
With inputs from PTI
India
Indrani Mukerjea has be released on bail subject to satisfaction of the trial court. 'The same conditions imposed on Peter Mukerjea will also be imposed on her,' the SC said
India
On Wednesday, the Supreme Court, granting bail to Indrani Mukerjea, the prime accused in the murder of her daughter Sheena Bora, said the trial will not be completed anytime soon as only 68 out of 237 witnesses cited by prosecution have been examined till date. This was Indrani's 10th attempt at seeking bail
India
Chidambaram is accused of taking illegal gratification of Rs 50 lakh for facilitating visas for some Chinese nationals for working in a project in Punjab