Investments to get push as Modi govt takes green clearances online
With the government taking environment clearances online, pending projects worth lakhs of crores could get the go-ahead soon.
After what was widely perceived as a policy paralysis in the Congress-led UPA government, 285 projects, with investments worth over Rs 16 lakh crore could soon be cleared by the Modi government. Already, the government has moved towards expeditious environment clearances by moving the process online.
Of the 285 projects that have been stalled, around 44 percent are blocked due to pending environment clearances. Most of the projects are in the field of energy - power, coal and petroleum.
Prakash Javadekar, the new minister of state for Environment, Forests and Climate Change, announced the online service system for TOR (Terms of Reference) and environment clearances.
"For 25 days, submissions can be done both online and in the form of hard copies. But from 1 July, it will be fully online. That is our beginning of transparency. One need not visit the office but submit their proposals online," Javadekar said.
The new system will allow applicants as well as authorities to keep a check on the entire process while adhering to the timeline of various clearances\rejections. The government is likely to launch an online system for forest department clearances as well.
According to a report in The Indian Express, of the 285 projects that are pending resolution, over 65, worth about Rs 4.7 lakh crore, are at present beyond the scope of the project monitoring group that was set up by the Cabinet secretary last year. These projects are either stuck in litigation or will require a policy decision from the cabinet to be resolved, The Indian Express reports, quoting sources.
Earlier this month, the government reportedly short-listed 20-odd proposals that could get environment clearances by this month. According to a Times of India report, these proposals include expansion of naval facilities along western coast (Karwar Phase-II) worth Rs 19,000 crore, ONGC drilling in the Andaman and Nicobar Islands coast, setting of marine facilities at Sikka (Jamnagar) by Reliance Industries Limited (RIL) and the long pending Peddar Road flyover project of Mumbai among others.
"All such short-listed proposals have been recommended for green nod by the Environment Appraisal Committee (EAC) in its last two meetings," a senior official of the environment ministry told TOI.
These decisions, coming in less than a month of government formation, shows a significant shift from the earlier UPA government which was criticised for creating a negative environment for potential investors in the country.
Earlier this week, Prime Minister Narendra Modi met with secretaries to the Government of India, urging them to expedite the decision making process assuring full support from the government.
Modi "encouraged the officers to take decisions and assured them that he would stand by them," an official statement had said. "There may be rules and processes which have become outdated, and instead of serving the process of governance, they are leading to avoidable confusion," the prime minister had said, stressing upon the need to "identify and do away with such archaic rules and procedures."
The Centre for Science and Environment also urged the new government to put in place an effective environment management system for granting clearances.
"The new government must reform and strengthen the environment management systems and green clearance processes to safeguard people's concerns," said Chandra Bhushan, CSE deputy director general.
Bhushan urged the government to consolidate all green clearances - environment, forests, coastal and wildlife -- so that decisions can be taken understanding the overall impact of projects apart from calling for setting up an independent body for granting green clearances instead of several regulators.
However, former Union minister who also held the Environment portfolio Jairam Ramesh expressed apprehension that in pursuit for economic growth the Narendra Modi government may put environment in the backseat
"This government is far more cohesive and far more coherent... far more centralised. This government believes in triumphalism of growth. This government believes in the triumphalism of technology... I frankly do not see a bright future for environmental issues in this government," the former Environment Minister said at a panel discussion on Thursday.
India
Naval hospitals are being opened for civilian use in various cities, Singh told Narendra Modi, while briefing him about the initiatives taken by the Indian Navy to help fight COVID-19
Politics
With all leaders who could pull others with them gone, this victory has placed Mamata Banerjee in a safe seat to rule the state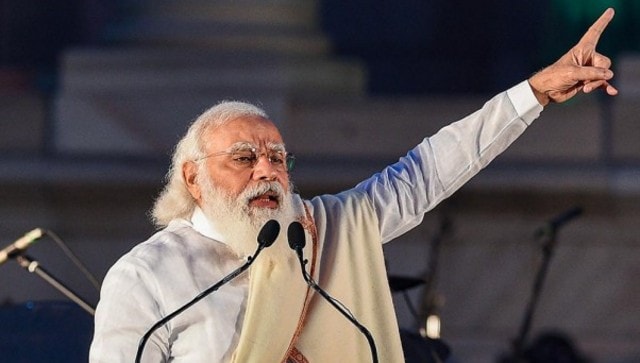 India
Modi reviewed the progress of vaccination and the roadmap for scaling up production of vaccines in the next few months, the Prime MInister's Office said