International Literacy Day: How has India fared in eradicating illiteracy
On International Literacy Day (8 September), it is time to scrutinise the growth of literacy rate in India, what are the challenges ahead, whether we have enough qualified teachers in India, who are indeed contributing to nation building and is there a conducive environment for a sustainable and all-round development.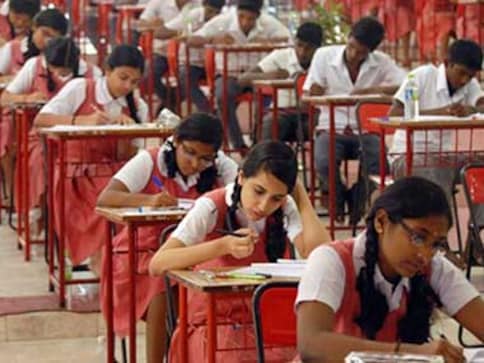 On Teachers' Day (5 September) this year, Prime Minister Narendra Modi made an important but obvious statement: "The role of teachers is paramount in nation building."
Happy Teachers Day! India salutes the dedication & commitment of all teachers, whose role in nation building is paramount.

— Narendra Modi (@narendramodi) September 5, 2016
Though as a nation, we passionately and vociferously believe that every child should go to school and have access to the basic tools of education, the state of the country's education system doesn't always find a place in the national debate. On International Literacy Day (8 September), it is time to scrutinise the growth of the literacy rate in India — what are the challenges faced by the stakeholders? How successful have we been in eradicating illiteracy? Do we have enough qualified teachers in India, who are indeed contributing to nation building? Is there a conducive environment for sustainable and all-round development?
United Nations Secretary-General Ban Ki-moon, on the eve of the International Literacy Day, emphasised "Literacy stands at heart of the 2030 Agenda," and said (as reported by UN News Centre):
"It is a foundation for human rights, gender equality, and sustainable societies. It is essential to all our efforts to end extreme poverty and promote well-being for all people. That is why the Sustainable Development Goals aim for universal access to quality education and learning opportunities throughout people's lives."

However, it is disheartening to note that a latest Unesco report estimates that India would be 50 years behind in achieving its global education commitments. According to the report, "the country needs fundamental changes in the education system if it wants to meet the 2030 sustainable development goals."
This statement assumes significance when referred to findings of the draft National Policy on Education 2016 released by the HRD Ministry-appointed Committee for Evolution of the New Education Policy headed by chairman TSR Subramanian. The state of education system in the country is rather deplorable, the report finds.
The exhaustive report reveals some alarming facts. According to the report, though the literacy rate has shown considerable improvement since the time of Independence, which was at 12 percent, but "continuing inequity, and the poor quality of education" remains some of the impediments.
"Literacy rate in India in 2011 was 74 percent, with a male literacy rate of 82.1 percent and a female literacy rate of 65.5 percent. However, the level is well below the world average literacy rate of 84 percent and India currently has the largest illiterate population in the world. Kerala is the most literate state in India, with 93.91 percent literacy, while Bihar is the least literate state with a literacy rate of 63.82 percent." (Draft National Policy Report on Education, 2016)

The report also throws light on the literacy programmes like National Adult Education Programme, Rural Functional Literacy Project, National Literacy Mission, Sakshar Bharat Abhiyan that were launched by the government to push the literacy rate.
Highlighting the challenges of illiteracy, the report states: "Census 2011 data shows that one in every 10 households still does not have even one single literate member."
Imbalance of male-female literacy ratio and literacy rate among Dalits, tribal groups and migrant families remain a concern.
Here's an excerpt of the report:
Report of the Committee for Evolution of the New NPE_FINAL_pages by Firstpost on Scribd
In an interview with Firstpost's Shishir Tripathi, TSR Subramanian, who headed the panel, said that poor quality of education and inclusivity are the two major problems that the country is facing. "We found out the problems being faced particularly by three groups – below poverty line (BPL), economically and socially backward class and scheduled caste (SC) and tribes (ST) and other backward castes (OBC). They were unable to get proper tuition and were also forced to help out economically with the parents," he said.
The National Policy on Education report stated that literacy plays a crucial role in narrowing the gender divide and its impact on economy, society and politics is significant. This observation might seem obvious to some of us, but the fact remains that students, particularly girls, regularly drop out of schools either for sociological or economical reasons, in many parts of India, students and teachers have to walk long distances to reach schools, underpaid and unqualified teachers fail to impart basic education and children continue to suffer from unequal opportunities.
At a time when India is framing policies that positions itself as a global stakeholder, India must face another reality: It's sluggish literacy rate.
also read
Opinion
This may allow traditional craft-based communities to write their destiny with their traditional knowledge resources
Opinion
In the first session, the Prime Minister gave a call to make a new beginning with a less disruptive, more cooperative, and far more productive Parliament. This was followed by the introduction of the historic Women's Reservation Bill
Entertainment
Esha Gupta also told ANI, "It's a beautiful thing that PM Modi has taken this step during the first session in the new Parliament. It's a very progressive thought...I had thought of joining politics since childhood...Let's see if this bill is passed, you will see me in 2026."