Insurance Q&As for first time buyers
The premium top-up feature is offered by many life insurance companies in India, especially for policies with a savings component.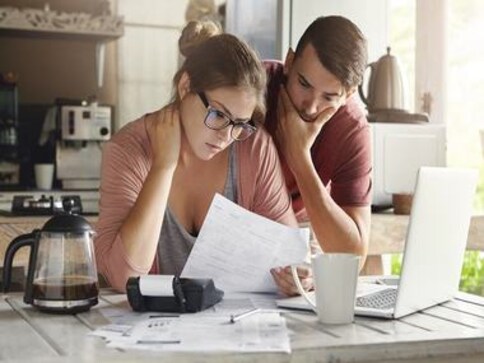 Buying insurance can be tricky business for first-timers. The not-so-simple jargon and endless terms can be quite enough to confuse anyone easily. When purchasing an insurance policy, be it for protecting your loved ones, your vehicles, or your health, it is important for the buyer to be absolutely clear about every last detail regarding the policy, its benefits, premiums, terms, etc. After all, an insurance policy is a long-term contract which you commit to paying premiums towards. If the policy itself isn't fit for your needs, not only will it not provide you adequate protection, but you will also end up wasting your hard earned money on something you don't quite need.
If you are looking to shop for a car, life, or health insurance policy, here is a list of some of the commonly asked questions which will help you make an informed decision regarding your purchase.
Life Insurance
In the life insurance contract, what is the significance of the policy proposal?
The policy proposal contains the disclosures made by the applicant. It is on these disclosures that the underwriting of the policy depends. If the applicant has made any incorrect, wrong statement in the policy disclosure, their claim or application can be rejected.
What is the loan amount that is granted under a life insurance policy?
Assuming that a loan is offered under a life insurance policy, the loan amount that is provided will be a specific percentage of the policy Surrender Value.
 When does a life insurance policy acquire Paid-up value? 
A life insurance policy will acquire Paid-up value only after premiums have been paid towards the policy for a specified period, while the remaining premiums are still unpaid. In this case, the original sum assured amount will be reduced, and the policy will acquire Paid-up value.
What is meant by premium top-up?
The premium top-up feature is offered by many life insurance companies in India, especially for policies with a savings component. Here, the policyholder can pay an amount over their regular policy premium, which will add to their savings/investment, but not change the sum assured amount payable under the policy.
Car Insurance
If someone sells their car, what happens to the insurance policy covering the car?
If a vehicle, which is covered under an insurance policy, is sold, there are 2 options available. First, the new vehicle owner can get the existing policy transferred to their name. However, in case of transfer, the NCB (No Claim Bonus) will remain with the seller of the vehicle and the difference must be paid. Second, the new owner can cancel the existing policy and purchase a new car insurance policy to insure the vehicle against loss or damages.
What are the risks covered under a Third-Party Liability Policy?
A third-party liability policy will cover the risk arising due to (i) Death or injury caused to a third party, (ii) Damage to third party property. The liability covered by the policy in the event of death or injury caused to a third party will be unlimited.
 Is it possible to renew a third party liability policy as a Comprehensive car insurance policy?
Yes, car insurance renewal rules do allow policyholders to renew an existing third-party liability policy to a comprehensive cover policy. However, before the policy can be renewed, your vehicle will need to be inspected by the insurer.
What is the meaning of voluntary deductible?
Voluntary deductible refers to the minimum amount which the policyholder chooses to pay when a claim is raised on the motor insurance policy. A higher voluntary deductible will result in higher discounts and lower premiums, and vice versa.
Health Insurance
Do health insurance claims have a waiting period?
Yes, health insurance plans in India do feature a waiting period of 30 days, starting from the date of policy commencement. During this period, no hospitalisation charges will be covered by the insurer. The waiting period is not applicable in case of a medical emergency which has been caused due to an accident.
Can a health insurance policy be transferred from one provider to another without loss of renewal benefits?
Yes, as per IRDAI regulations, insurance providers will allow policyholders to port their policy to another provider without loss of renewal credits accumulated with the old policy. This credit amount will not be higher than the sum assured + bonus specified under the old policy.
 Can you purchase more than one health insurance policy?
Yes, as per rules, it is permitted to have more than one health insurance policy. However, in case of a claim, each insurer will only be liable to pay a portion towards the loss or liability.
 What are Donor Expenses under Health Insurance?
Donor expenses are the expenses which an organ donor incurs on hospitalization during an organ transplant. The cost of the organ will not be included under Donor expenses.
Does a health insurance policy cover all medical expenses?
Your health insurance policy will only cover those expenses which are listed under inclusions in your policy document. Also, the amount of claim that is payable will be limited to the amount of sum assured under the policy.
What is meant by TPA?
TPA or Third Party Administration is the service available to holders of a Mediclaim policy wherein the policyholder can avail cashless hospitalisation facility for all hospitalisation treatments which are covered under their policy.
This is a partnered post.