Instead of cleaning Taj Mahal, Yogi Adityanath should clean BJP, RSS leaders' minds says Asaduddin Owaisi
'Sweeping or cleaning Taj Mahal is not required. That is being done.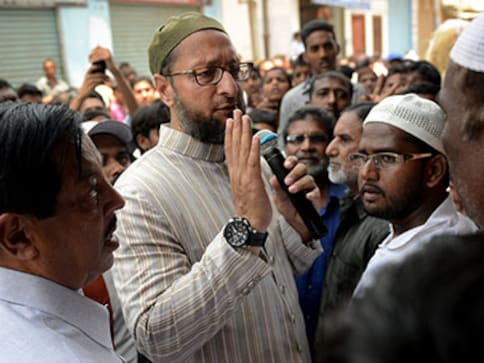 Hyderabad: On Thursday when the Uttar Pradesh chief minister Yogi Adityanath swept the road outside the Taj Mahal, MIM president Asaduddin Owaisi took a dig saying that "clearing and cleaning" the minds of BJP-RSS leaders is more necessary.
"I feel that now the chief minister going over there and sweeping the Taj Mahal grounds, I would say that who would sweep the minds of BJP leaders who are making such statements," he told reporters in Hyderabad apparently referring to controversial statements made by some BJP leaders regarding the 17th Century monument in the recent past.
"Sweeping or cleaning Taj Mahal is not required. That is being done. What is really required is that minds of BJP leaders should be cleared and cleaned so that they understand that Taj Mahal is part and parcel of India's legacy," the Hyderabad MP said.
BJP and RSS leaders have made "poisonous statements" about Taj Mahal and the chief minister himself said the monument is not part of the country's culture and heritage, Owaisi alleged.
Adityanath on Thursday swept the road outside the Taj Mahal, went inside the Mughal-era monument and described it as a gem and an integral part of Indian culture. Replying to a query, Owaisi said he was "shocked and surprised" that the chairman of UP Shia Waqf Board has written a letter that Humayun's tomb, a protected monument, should be demolished.
"This man is speaking the language of Islamic State and Taliban and why is BJP encouraging him? Because, BJP is supporting them, that is why they are making such obnoxious claims," he said.
The UP Shia Central Waqf board has written to prime minister Narendra Modi, proposing that the Humayun's tomb in Delhi be removed from the 'national heritage list', demolished and turned into a graveyard for Muslims. "The board proposes to remove Humayun's tomb from the national heritage list and its building be razed and it be declared a graveyard for Muslims of New Delhi. It did not fetch any income for the government and lakhs of rupees have been spent on its maintenance.
"The money should be spent on development and not for preserving tomb of cruel kings who looted the country," Uttar Pradesh Shia Central Waqf Board (UPSCWB) chairman Wasim Rizvi stated in the letter written on 18 October.
India
Hinduism has long been under the assault by western academia since the dawn of the colonial era of European supremacism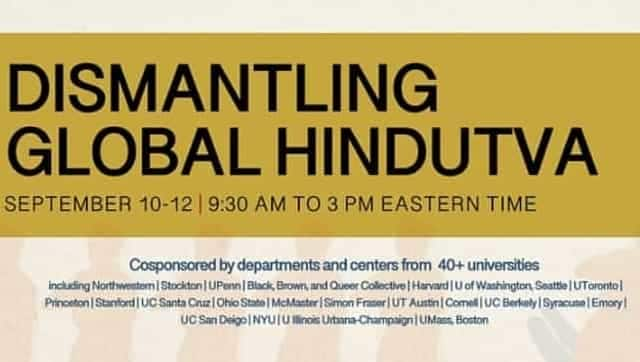 India
The ground was being laid for a while, as Hindus in the US have campaigned against representation of their faith in school textbooks in California a little more than a decade ago, and against various scurrilous academic references
India
As part of the celebrations, Union Health Minister Mansukh Mandaviya requested people to get themselves vaccinated and also help others to receive their jab