Instant Triple Talaq Bill: Tabling legislation in Parliament is political move, BJP's attempt to play protector of Muslims
Titled, the Muslim Women (Protection of Rights on Marriage) Bill 2017, it reportedly makes instant triple talaq, a cognizable and non-bailable offence, punishable with imprisonment for three years. The title of the Bill is strategically worded to speak to a signpost in Indian legal history, and is thus meant to perform a certain function in the politics around personal law.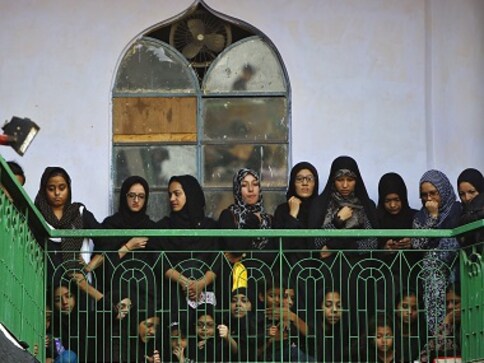 The government is all set to introduce a Bill in the current session of the Parliament criminalising instant triple talaq. In August this year, the Supreme Court, by a thin majority, had found the practice of a Muslim male divorcing his wife by pronouncing talaq three times at one go, to be un-Islamic and illegal (and not unconstitutional, as widely reported in the media). The minority opinion in Shayara Bano versus Union of India, by Justice Jagdish Khehar and Justice Abdul Nazeer had held that since personal law was constitutionally protected as religious freedom (a flawed argument), courts were not authorised to rule on the matter, but the state could invalidate the practice by enacting a law.
Consequently, the minority opinion had suggested that the government should enact a law within six months of the verdict. Though the government had ruled out any plan to enact a law back then in view of the majority opinions invalidating the practice, it has now gone a step ahead and proposed a criminal law to deal with, what is decidedly a civil matter.
Titled, the Muslim Women (Protection of Rights on Marriage) Bill 2017, it reportedly makes instant triple talaq, a cognizable and non-bailable offence, punishable with imprisonment for three years. The title of the Bill is strategically worded to speak to a signpost in Indian legal history, and is thus meant to perform a certain function in the politics around personal law. Those familiar with personal law debates in India would be quick to spot that the title plays on the Muslim Women (Protection of Rights on Divorce) Act, 1986 – the law enacted by the Congress government under Rajiv Gandhi, in response to the Supreme Court's verdict in the Shah Bano case. The 1986 Act was supposedly enacted to undo the Court's judgment, in which it had held that if a divorced Muslim woman fell on hard times, she could seek maintenance from her former husband under the secular law – section 125 of the Code of Criminal Procedure – even if Muslim law did not require the husband to maintain her after divorce.
In popular consciousness, the 1986 Act embodies Muslim law's exceptionalism that lets off husbands easily as compared to the law governing other Indian men; the Muslim community's backwardness that resists reform and denies its women legal rights available to other Indian women; a polity wedded to "vote bank politics" and "minority appeasement"; a pliant state that allows all of the above and fails its commitment to secularism; and so forth. Notwithstanding the fact that creative judicial interpretation of the 1986 Act has ensured that Muslim husbands are not easily let off and their divorced wives have often received better economic protection under the 1986 Act than their non-Muslim counterparts under the secular law, the above narrative continues to frame discussions on personal law.
It is this narrative of a Congress government buckling under the pressure of conservative Muslim organisations and compromising women's rights in 1986, that the Modi government is trying to capitalise on through the title of this Bill. The Bill's title is so worded to contrast the illusory protection given to Muslim women's rights "on divorce" by the 1986 Act, with its own supposedly radical protection offered to them "on marriage". This is a political move, of a piece with the BJP's continuous projection of Modi as a liberator of Muslim women and a champion of their rights, during the litigation in Shayara Bano's case and after the Supreme Court's verdict.
What is problematic about the Modi government's self-positioning as a protector of (Muslim) women's rights within marriage, is its contradictory position on two different forms of abuse frequently suffered by women in marriage. The government wants to use criminal law to protect Muslim women from the indignity of being arbitrarily and unceremoniously divorced at a moment's notice. But in an ongoing case before the Delhi High Court challenging the constitutional validity of the marital rape exception in the Indian Penal Code, the government has taken the stand that recognizing marital rape will "destabilize the institution of marriage apart from being an easy tool for harassing the husbands". These are not two unconnected issues, as I hope to illustrate with the help of the case of a Muslim woman called Praveen.
Praveen's story is recorded in an order passed in August 2009 by a magistrate of the Karkardooma district court in Dehi (Praveen versus Ziyaul), and is in the public domain. Praveen had remained in an abusive marriage for twenty-two years, before she filed a case under the Domestic Violence Act, in which she sought an order preventing the husband from committing violence and directing him to pay maintenance. The abuse had a pattern: Ziyaul would periodically divorce her by pronouncing triple talaq, leave her for some time, then come back and force his way into the house, destroy household goods, threaten Praveen and the children with violence, and often commit violence against them. Of particular relevance is Praveen's allegation recorded in the order, that Ziyaul, "despite giving talak used to have sexual intercourse (…) without her consent on the point of knife".
This case serves as a reminder that the improper and illegal use of talaq by husbands does not exist as a singular form of abuse; it coexists with other severe and mundane forms of abuse against wives. It is important to remember that even Shayara Bano's petition contained allegations of domestic violence and dowry harassment, along with that of being divorced through instant triple talaq, though the latter got exceptionalised in the popular discourse owing to its easy association with notions of Muslim backwardness.
What the government's dual stance with respect to marital abuse means for cases such as Praveen's is that the abuse of divorce law by Ziyaul – which happens across religious groups, and whose only consequence in family law is the court's refusal to grant divorce – would likely send him to jail for three years, but for the repeated acts of sexual assault – which is a criminal offence otherwise – he would remain free from liability simply because of his marriage to the victim.
To be sure, my argument is not that either both should be criminalised or neither, but rather that criminal law is relevant in certain contexts, namely, in addressing sexual assault, but not in addressing an issue such as misuse of divorce law. Once again, Praveen's case is instructive here. The magistrate's order illustrates the existing law's potential to respond to women abused by the illegal use of triple talaq. Women oppose triple talaq, not because they want to remain in abusive marriages, but because marriage breakdown implies economic hardship for most women, who do not have independent sources of income or unquestioned support from natal families.
Women oppose triple talaq, because of the uncertainty of the resulting economic predicament. The magistrate in this case directed Ziyaul to pay a monthly amount to Praveen as maintenance under the Domestic Violence Act, noting that he was "legally and morally bound to maintain" the wife.
We do not know whether Ziyaul appealed the order, chose to disregard it, committed further violence, or divorced Praveen following the lawful procedure for talaq, and paid her the dues as per the 1986 Act. We also do not know if Praveen went back to court complaining of further violence, or to recover her maintenance dues under the Domestic Violence Act or the 1986 Act. In either situation, there is very little that the criminal law can do. There is definitely no rationale for using criminal law to prevent people from divorcing their spouses. Divorce is already regulated by matrimonial law. If the government is serious about protecting women's "rights on marriage", it needs to ensure their economic well-being upon divorce, so that women like Praveen do not have to accept an abusive marriage as a better deal in comparison to penury, and wait for twenty-two to approach the legal system and assert their rights.
The author teaches at the Jindal Global Law School, Sonipat.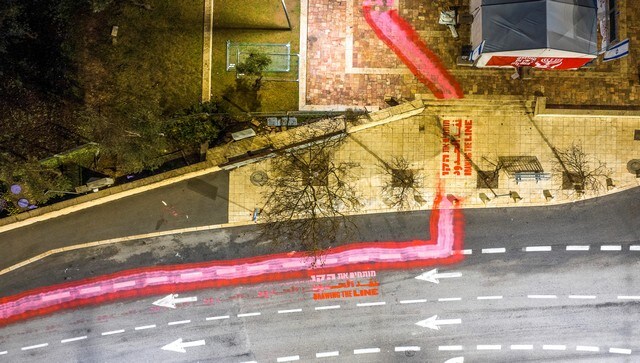 World
Drone footage showed a small group of people in protective suits spraying a wide red stripe along mostly deserted roads leading from a police and magistrate's compound up to the Supreme Court in central Jerusalem
Opinion
Time is ripe for the West to realise that India's patience is running thin. Anyway, friendship can't be a one-way traffic
Politics
The way the global press has come out to defend Rahul Gandhi against his conviction in the criminal defamation case over maligning the 'Modi surname' is just fantastic