INS Arihant 'quietly' commissioned into service: Is India sending out a subtle message?
India's first indigenously-constructed nuclear submarine INS Arihant was quietly commissioned into service in August and it has been operational since then.
India's first indigenously-constructed nuclear submarine INS Arihant was quietly commissioned into service in August and it has been operational since then, according to recent reports.
It was launched in 2009 by then prime minister Manmohan Singh and has undergone a series of vigorous tests since then. Some sources told The Times of India that the vessel is "not yet fully ready" to be deployed for "deterrent patrols" with nuclear-tipped ballistic missiles in its four silos. It was formally commissioned by Navy Chief Admiral Sunil Lamba and with its commission, India has quietly completed its nuclear triad.
The Hindu cites some defence sources as saying that to maintain secrecy, the vessel is still not being called INS Arihant. INS stands for 'Indian Naval Ship' and is used as a prefix only after a ship has been inducted into the navy.
Arihant is India's first nuclear-powered ballistic missile submarine and is propelled by an 83 MW pressurised light-water reactor at its core. Russia helped scientists at the Bhabha Atomic Research Centre (BARC) in miniaturising the reactor to fit into the 10-metre-wide hull of the nuclear submarine.
It is capable of carrying nuclear-tipped ballistic missiles, the class referred to as Ship Submersible Ballistic Nuclear (SSBN). These are designed to cruise the waters carrying nuclear weapons and provides a nation, The Hindu report adds, with an assured second strike capability, which, put simply, is the ability to retaliate after taking a nuclear hit.
The vessel will be armed with the K-15 missiles, which can carry nuclear warheads to a range of 750 kilometres, and with K4 missile, which has a longer range, according to a Business Standard report. The K-4 ballistic missile has a range of 3,500 km and Arihant has four vertical launch tubes. It can either carry 12 K-15 missiles or four larger K-4 missiles.
The design of Arihant is based on the Russian Akula-1 class submarines, of which the best-known example is the INS Chakra. It will weigh around 6,000 tonnes.
India is set to join the elite squad of countries like Russia, China, France that possess nuclear-powered submarines.
What is a nuclear triad?
A nuclear triad gives a country the ability to launch nukes from land, air and sea. CNN quoted Florida senator Marco Rubia as saying that the triad is the ability to conduct nuclear attacks using airplanes, missiles launched from silos from the ground and from nuclear subs.
Each leg of the triad is supposed to be large enough to have a deterrent effect. The theory behind a triad is that, as Slate points out, a first strike against a country could not hope to destroy all three legs of the triad at once, "and even if two of the three legs of the triad are destroyed, the third can still inflict a retaliatory strike."
Moreover, the report explains that having three legs protects against the risk that a new technology could threaten the viability of a single delivery system.
Interesting, Republican presidential candidate Donald Trump has no idea about the three legs of US' triad. When asked about his priority in the triad radio host Hugh Hewitt of Salem Radio Network, he replied, "For me, nuclear, the power, the devastation, is very important to me."
Clearly.
India creating 'fear of the unknown'
The presence of Chinese nuclear submarines in the Indian Ocean region has become a major source of concern for India, as The Economic Times reports. The is a notable addition to India's capabilities to counter the threat of China advancing into the Bay of Bengal as well. Beijing also keeps a tab on Indian military activities through its surveillance posts in Myanmar. India needs a minimum of four-five nuclear submarines to maintain round-the-clock operational readiness in the Indian Ocean, according to Mumbai think-tank Gateway House. The commissioning of Arihant might be a step in that direction.
It will perhaps help transform Indian Navy into a force with regional reach and replace the aging vessels, which is of priority now. It will also aid in modernising the Indian military and making it more technology-friendly.
In addition to this, Pakistan's ambiguous nuclear weapons policies coupled with the growing tension between the two nations has increased the anxiety of more possible attacks from Islamabad. Arihant will strengthen India's standing in the region. It is a way of sending out a message to the world that India possesses the means to fire a nuclear missile.
"Defence sources" coming out and talking about Arihant months after it was commissioned into service might be a strategic move in the wake of the threats from Pakistan and the rising hostility between the two countries. The mystery created around the vessel may also be part of a well thought-out process to instigate speculations and a 'fear of the unknown' among other nations, particularly one to our North-West.
With inputs from IANS
Find latest and upcoming tech gadgets online on Tech2 Gadgets. Get technology news, gadgets reviews & ratings. Popular gadgets including laptop, tablet and mobile specifications, features, prices, comparison.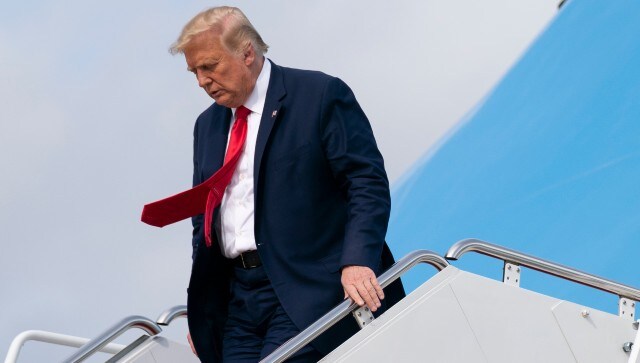 World
It is not yet clear to what degree contracting COVID-19 confers immunity from future infection, with early studies suggesting a few months while newer ones have indicated it could last longer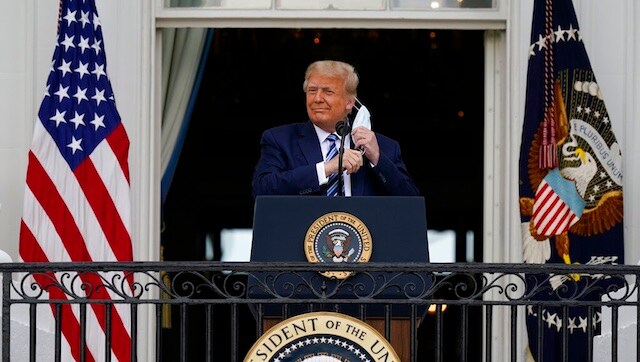 World
The job of the American president is not to entertain the world; he is not meant to be a clown. Similarly, and at a far smaller level of impact, it is not the job of TV news channels to keep viewers engrossed in the drama of what are essentially reality TV shows.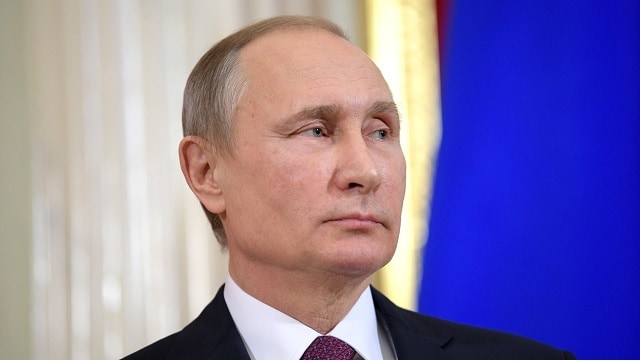 World
The Russian president called Biden's reference to Trump in last week's debate as 'Putin's puppy' a compliment to Russia and claimed it 'actually enhances our prestige'