Infosys techie murder: Swathi's father, bookseller identify Ramkumar as her killer
Ramkumar, the prime accused in the murder of 24-year-old Infosys employee, S Swathi, has been identified by two eyewitnesses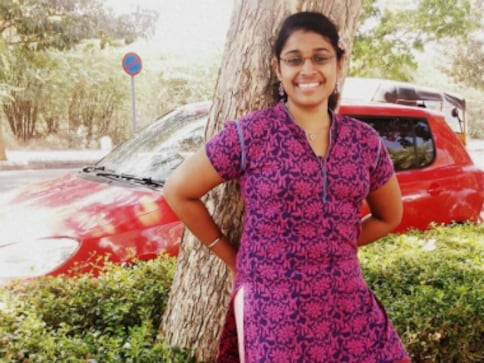 Ramkumar, the prime accused in the murder of 24-year-old Infosys employee, S Swathi, has been identified as the killer by two eyewitnesses – Swathi's father and a bookseller at Nungambakkam railway platform – during an identification parade at the Puzhal central prison on Tuesday, reported The Times of India.
According to the report, Swathi's father, Santhana Goplakrishnan, was the first one called in to identify the culprit who stalked his daughter and stabbed her in broad daylight following a spat with him at the station.
Deccan Chronicle reported that Gopalkrishnan held the suspect by hand and asked him as to why he murdered his daughter — "You killed my daughter and now I am inside a prison doing all these (sic)," Swathi's father said.
The second eyewitness, Sivakumar, the bookseller too identified Ramkumar, who was moved to the ninth place in the line of men, as the assailant. 
The 25-member team investigating the case, questioned more than a hundred people and shortlisted about 20 as probable suspects. They then released a high-resolution image of the main suspect on 1 July.
On 2 July, the Chennai police arrested Ramkumar, a 22-year-old engineering graduate, in Tirunelveli district in southern Tamil Nadu. The man allegedly tried to slash his throat in order to escape arrest.
He was then rushed to a local hospital and given first-aid. Later, he was moved to a government hospital in Tirunelveli, where the doctors said that his injuries were not serious.
Reports claimed that Ramkumar was friends with Swathi on Facebook. The duo got in touch over the social media site and had exchanged numbers, following which the accused became obsessed with Swathi and started stalking her. Miffed over Swathi's refusal, the accused had planned to take her life.
India
The IMD has sounded an orange alert for Karnataka for Wednesday and a red alert for Thursday, indicating heavy rainfall at isolated places of the state
Politics
The latest issue is over state higher education minister K Ponmudy's statement that people who speak Hindi are those who sell 'pani puri'
India
The vice-president said this at the unveiling of a 16-feet bronze statue of late DMK president and former Tamil Nadu chief minister M Karunanidhi on Saturday ahead of his birth anniversary on 3 June