Indoor air pollution deadlier than industrial, caused 1.24 lakh premature deaths in India in 2015, finds study
Indoor air pollution caused 1.24 lakh premature deaths in India in 2015, more than the emissions from coal power plants or other industrial sources.
New Delhi: Indoor air pollution caused 1.24 lakh premature deaths in India in 2015, more than the emissions from coal power plants or other industrial sources, a report published in Lancet, a noted medical journal, has said.
The findings establish what experts have been saying for long — that air quality in Indian households, especially in the rural areas, is lethal due to use of wood or cow dung as cooking fuel coupled with poor ventilation.
The report also said that there has been a 5.3 percent fall in productivity for rural labour globally since 2000, as a result of rising temperatures around the world. A statement issued by the group said, "The findings show that climate change is affecting the health of all populations, today. These impacts are disproportionately felt by communities least responsible for climate change and those who are the most vulnerable in society."
The report added that over one billion people globally will need to migrate within 90 years, due to a rise in sea level caused by ice shelf collapse, unless action is taken. The research also found that 87 percent of a random sample of global cities are in breach of WHO air pollution guidelines.
The report states that while the country recorded 5,24,680 premature deaths in 2015 due to air pollution caused by the presence of ultrafine particulate matter PM2.5, "the biggest contributor was household air pollution, which was responsible for 1,24,207 premature deaths per million people."
In May 2016, the Indian government had embarked on a drive to provide free cooking gas connections to five crore women from poor households in three years with a view to reduce the use of polluting fuels such as wood and dried cow dung.
Among other sources, emissions from coal power plants, transport and other industries caused 80,368, 88,019 and 1,24,207 preventable deaths respectively, the report said.
The report, 'The Lancet Countdown: Tracking Progress on Health and Climate Change', is an account of a global study on climate change and the risks it poses in terms of temperature-related illness and death, worsening air quality, extreme weather events among others.
Pollutant particles PM2.5 measure less than 2.5 microns, up to 30 times finer than the width of a human hair, can embed themselves deep into the lungs and enter the bloodstream, triggering respiratory or cardiovascular diseases. "Annual average PM2.5 concentrations in India are 59 ug/m3, with a maximum measurement of 176 ug/m3 in Gwalior. The WHO recommends that PM2.5 concentrations do not exceed 10 ug/m3," the report said.
The corresponding standard set by the Indian authorities is 60 ug/m3.
China, with 9,66,793 premature deaths topped the list in 2015, but in its case the maximum number of deaths were caused due to industrial sources, the report said.
According to the 'Lancet Countdown', between 2000 and 2016, global labour capacity in populations exposed to temperature change is estimated to have decreased by 5.3 percent, with India bearing the brunt.
"Compared with the 1986-2008 average, labour capacity (or productivity) in India has decreased by 2.85 percent on average between 2000 and 2016. This decrease has been most significant from 2015, since when labour capacity has decreased by an average of 8.25 percent," it said.
The report also refers to a "notable increase" in the heatwave exposure and length in India since 2014.
The findings come days before the UN climate summit in Bonn, Germany, scheduled to start on 6 November.
Find latest and upcoming tech gadgets online on Tech2 Gadgets. Get technology news, gadgets reviews & ratings. Popular gadgets including laptop, tablet and mobile specifications, features, prices, comparison.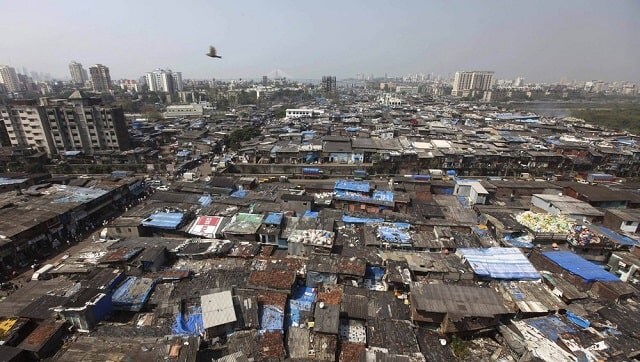 Lifestyle
In the post-COVID world, how much would design and structural modifications in places like Dharavi, contribute to bringing about substantial change in the living conditions of people living in overcrowded slums? Journalist and researcher Dipti Nagpaul explores.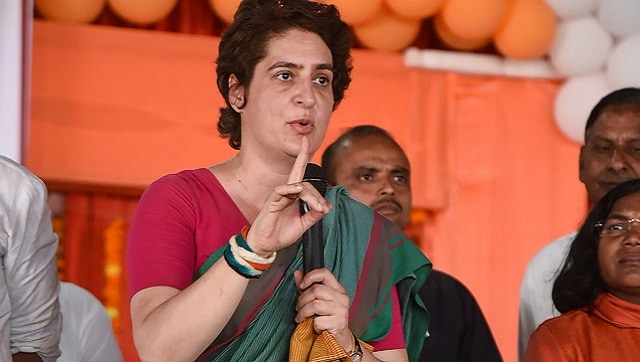 India
Gandhi was asked to vacate the Lodhi Estate bungalow before 1 August as she was no longer eligible for it after her security cover was downgraded last year
science
"The food security effects of the COVID crisis are going to reflect many years from now," said Dr Francesco Branca, the World Health Organization head of nutrition