IndiGo denies canceling flights due to engine failure, says grounding of Airbus A320 Neo planes was scheduled in June
The Inter-Globe Aviation-run budget carrier IndiGo airlines on Friday refuted the media reports claiming the airline had to cancel 84 flights due to engine failure in its Airbus A320 NEO aircraft
The Inter-Globe Aviation-run budget carrier IndiGo airlines on Friday refuted the media reports claiming the airline had to cancel 84 flights due to engine failure in its Airbus A320 NEO aircraft.
The company in an official statement said that the actual number of cancellations were less, and the grounding of the eight Airbus A320 NEO planes was planned in the month of June. The statement further added that no new cancellations were made and all the passengers who were affected have already been accommodated with suitable options.
There are misleading information being spread by section media on IndiGo's flight cancellations: IndiGo statement pic.twitter.com/jbW3yqhFbW

— ANI (@ANI) August 18, 2017
8 Neos grounded, schedule already planned in the month of June on non-availability of these aircraft for July, August and September: IndiGo — ANI (@ANI) August 18, 2017
No new flight cancellations have been made. The affected passengers have already been accommodated with suitable options: IndiGo statement

— ANI (@ANI) August 18, 2017
Earlier, PTI had reported that 13 Airbus A320 NEO aircraft were grounded due to the Pratt & Whitney-supplied engine issues, forcing the airline to cancel 84 flights on Friday. The frequent grounding of the A320 planes occurred due to multiple issues, including engine failure.
The report further added that a total of 667 flights were cancelled by IndiGo between 21 June and 3 July in 2017, with 61 flights cancelled on 27 June alone, due to the grounding of these planes.
IndiGo president and whole-time director Aditya Ghosh had during the post-Q1 earnings call on 31 July said that "regrettably, there have been days when we have had to ground as many as nine (Airbus) A320 NEO (planes) due to lack of spare engines. While we do receive certain compensation from Pratt & Whitney for these groundings, the operational disruptions are quite challenging and we are not happy with that situation".
The sources also said that of the 667 flights cancelled by IndiGo in the 13 days, a total of 504 flights were cancelled between 21 June and 30 June, while the remaining 163 were cancelled on the first three days of July.
With inputs from PTI
Find latest and upcoming tech gadgets online on Tech2 Gadgets. Get technology news, gadgets reviews & ratings. Popular gadgets including laptop, tablet and mobile specifications, features, prices, comparison.
science
Multiple layers of prevention are necessary for safe air travel, including testing before boarding, social distancing on flights and masks, experts say.
World
Big businesses donate to both political parties and say their support is tied to narrow issues of specific interest to their industries. Now, a flurry of companies are reviewing their giving practices.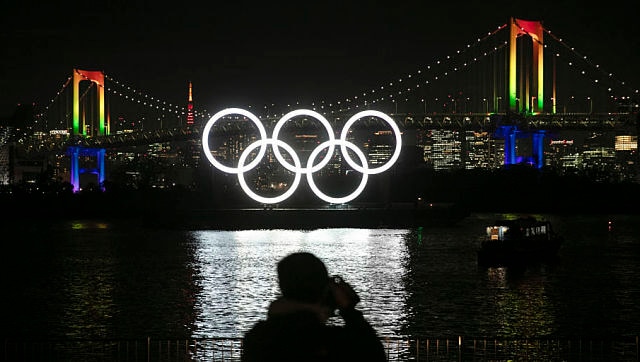 Sports
Tokyo 2020 organisers and the IOC were vehement in their denial on Friday that a cancellation of the Games was on the cards. Yet, multiple questions remain as to how a sporting event of this magnitude can be held in the midst of the coronavirus pandemic.