India's water crisis: Parched Odisha villagers start informal barter system to cope with trying times
Water-starved villagers in Odisha have started an informal "barter system" in which not money or commodities but precious drinking water is lent by surplus households to those in dire need in times of emergency. Such is the state of affairs in this coastal state reeling under a water crisis, more so in the western and southern parts.
Editor's note: A recent NITI Aayog report on India's water resources presented an alarming state of affairs. The country, according to the think tank, is in the grip of the worst water crisis in its history, with 600 million Indians faced with "high to extreme water stress", resulting in 2 lakh deaths a year. Firstpost will run a series of ground reports from across the country to determine the extent to which depleted reserves have affected daily life.
Read all stories in the series here.
***
Bhubaneswar: Water-starved villagers in Odisha have started an informal "barter system" in which not money or commodities but precious drinking water is lent by surplus households to those in dire need in times of emergency. Such is the state of affairs in this coastal state reeling under a water crisis, more so in the western and southern parts.
In Puri district, around five coastal villages in the Astarang and Kakatpur blocks are severely affected by the shortage that has only escalated in the past few years. Tandahar is one such village in the Astarang block. Most water sources here are saline or contaminated and water-borne diseases are rampant.
Parched coastal villages
The intra-village barter system or the 'borrowing system' in Tandahar often has villagers exchanging a jug or bucket of drinking water for other household cereals or with a vow to return same quantity of drinking water in future.
"The government tankers give drinking water for only two months in a year, mainly May and June, and we are dependent on other sources of water for the rest of the year. Most other sources are nearby ponds and wells which are full of salinity and can't be used for consumption," said 27-year-old Santosh Padhi from Tandahar.
Ironically, the village hosting around 72 houses is surrounded by two rivers and a sea: And all these sources offer saline water, which is taking a toll on their health. The residents thus end up running from pillar to post for drinking water in the scorching sun.
"Diarrhoea is common in our village as not all families can fetch fresh water for consumption regularly. The youth in some households fetch water in drums on bicycles but many families end up using the saline or contaminated water that is available," Santosh added.
Take also the case of Nadiamatha village in Puri district, which hosts around 100-odd houses, all thirsting for water irrespective of their economic status.
"Whenever the tanker comes to our village, it's like a drop of water in the desert. All villagers, whether rich or poor, flock to it for their share. This water is the purest form of water for us, which we mostly use for drinking," said Arthaprana Swain from the village.
The tanker water, provided free of cost from the state government, ensures 20 litres of water per family per day without any discrimination. But the villagers say it is not sufficient to end their woes as they need water for other purposes too.
"As this is inadequate, we depend on pond water and hand pumps for daily chores such as washing of utensils, clothes and even bathing. We prefer to use the hand pumps only for washing our hands and cleaning rice as the water is full of salinity," Swain added.
According to the villagers, the existing shallow tube wells discharge water with excess iron, and if they dig deeper—more than 120-150 feet—they come up with saline water.
The worst-affected villages where piped drinking water remains a distant dream include Chhenua, Kanarpur, Udayakani, Katakana and Tandahar.
Fluoride menace grips non-coastal areas

While the coastal districts are reeling under the threat of saline water, the non-coastal areas of Odisha have low water levels and fluoride to contend with.
Bimal Pandia, development analyst and water expert from the state, said: "The non-coastal areas suffer from other water woes, especially in summer. The western and southern parts of the state are affected by low water levels and villages in close vicinity of mining areas are prone to contamination and excess chemicals in water."
He blamed mining activities in coal-rich Odisha, highlighted that groundwater in Sundargarh, Keonjhar, Jajpur and Angul districts often has fluoride and iron in large quantities, which is taking a toll on the locals' health.
This was confirmed by the National Health Profile 2018, which gave a grim picture of Odisha's districts prone to excessive fluoride contamination resulting in a health crisis in vulnerable areas like Nuapada.
Hemant Nayak, programme officer from the Regional Centre for Development Cooperation (an NGO) in Nuapada, said: "Most of the rural parts of Nuapada are dependent on groundwater as the prime source of consumption and other activities. The fluoride menace is rampant in the district. You visit any village here and you can find around 50-60 patients of flourosis."
He narrated how this has resulted in villagers suffering from paralysis and having deformed and weak bones, though the consumption of iron has not had a visible effect on public health so far. Villagers in the affected areas tell similar tales of suffering.
"Our village has some 300 houses and you can easily see the traces of fluoride contamination and its effect on humans," said Satya Narayan Behera, a villager from Karlakot in the Nuapada district of Odisha, adding: "Joint pain, deformed bones, dental issues and even paralysis are some of the consequences the villagers have to bear."
He explained that the village gets piped water for only five days in a month. The women are compelled to venture to other villages such as Dargaon, around three kilometres away, to fetch water and are often assisted by some youth who carry drums of water on bikes.
Indicting data and apathy
The health ministry, replying to an unstarred question in Lok Sabha on 23 March, 2018, cited data on groundwater contamination which claims that Odisha ranked number 5 in India in terms of ground water contamination with excess flouride and nitrate contamination while claiming that 25 out of 30 districts here suffer flouride contamination.
The Drinking Water and Sanitation Ministry on 22 March also told Parliament only 24.36 percent of the total habitations in the state had been covered with piped water supply under the Union government's National Rural Drinking Water Programme, while clarifying that rural water supply was a state subject.
A March 2017 media report on the water crisis said the Odisha government admitted that piped water supply projects in around 2,000 villages and small habitations had been lying defunct.
It also pointed to summer power cuts hitting water projects, quoted the convener of the Water Initiative of Odisha as saying "water scarcity has forced people to dig percolation pits on the riverbeds"
Manish Kumar is a New Delhi-based freelance writer and a member of 101Reporters.com, a pan-India network of grassroots reporters
Find latest and upcoming tech gadgets online on Tech2 Gadgets. Get technology news, gadgets reviews & ratings. Popular gadgets including laptop, tablet and mobile specifications, features, prices, comparison.
science
Perseverance will land in the Jezero Crater, in February 2021, which is thought to have once been a water-filled lake 3.5 million years ago.
India
Researchers have inferred from their findings that a high proportion of all infections are likely to be asymptomatic.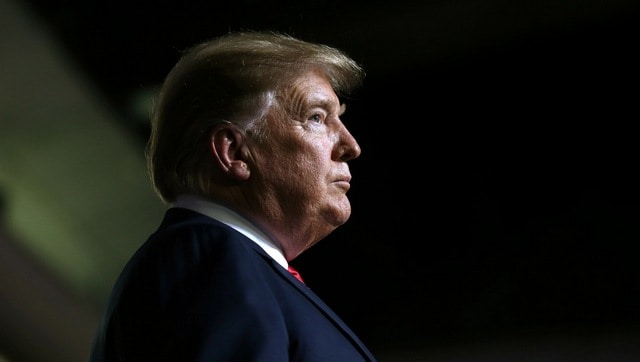 World
The possibility of an ugly November has emerged more starkly as the US president complains that the election will be rigged and Democrats accuse him of trying to make that a self-fulfilling prophecy