India's water crisis: Jharkhand's drying lakes, small water bodies portend disaster for state's hydrological system
Jharkhand, known for its lush green forests spread across a dozen river basins, is under severe water stress, a recent Niti Aayog report said.
Editor's note: A recent NITI Aayog report on India's water resources presented an alarming state of affairs. The country, according to the think tank, is in the grip of the worst water crisis in its history, with 600 million Indians faced with "high to extreme water stress", resulting in 2 lakh deaths a year. Firstpost will run a series of ground reports from across the country to determine the extent to which depleted reserves have affected daily life.
Read all stories in the series here.
***
Ranchi: Jharkhand, known for its lush green forests spread across a dozen river basins, is under severe water stress. Niti Aayog's recently released report on water management has underscored the vital importance of lakes and small water bodies in maintaining the fragile balance between Jharkhand's groundwater and rain-fed hydrological system.
Ranchi was once a city of lakes, waterfalls and rivers, and used to be summer capital of undivided Bihar. Today, it's a poster boy of what unchecked urban expansion, lack of vision and bureaucratic apathy can do to the ecology of a region. Water rationing in severely stressed localities like Kanke, Bariatu and Ratu Road has become the norm. Though the government has announced plans to renovate 100,000 ponds and dig another 2,000 new ones across the state, they remain on paper.
Padma Shree Simon Oraon, 85, aka the 'Waterman of Jharkhand', has been working to restore these traditional water bodies for the past 60 years. He feels the present water crisis has its roots in the short-sighted policies of successive governments that ruled erstwhile united Bihar and the Centre.
"It pains me to see the mindless work being undertaken by successive governments in the name of renovation of lakes in Jharkhand," says Simon. "There is no point in beautifying lakes by concreting them and building boundaries when the actual need is to desilt them to ensure that they hold at least five feet of water even in the harshest of summer heat."
Vanishing water bodies
According to a report released by Ranchi Municipal Corporation late last year, the city boasted around 100 lakes and small waterbodies forty years ago but only 42 remain. As a report by the state agriculture department notes, in eastern Singhbhum district (Jamshedpur), there used to be 850 government-owned water bodies but 310 of them have vanished.
Of 1,100 odd lakes and water bodies in western Singhbhum, only 360 are traceable. In fact, the state's water policy, pending since 2011, got the cabinet's nod only in 2016 when large parts of Ranchi were under water rationing. The severity of situation can be gauged from numbers in Dumka, where 5,219 lakes of the 12,847 private and 659 government-owned water bodies have disappeared within the past four-five years, according to a survey done by state fisheries department.
Inferior infra, rising population
Environmentalists blame haphazard construction activity, a population boom and a lack of planning for the crisis. Ranchi's population has grown annually at an average rate of 4.38 percent since the 1980s, which exceeds the national average of two percentage points. After Ranchi was declared capital of the newly carved-out state of Jharkhand in 2000, its population rose from 8.47 lakh to 10.56 lakh in the 2011 census.
"The main water bodies of Ranchi were constructed between 1960s-1970s and were meant for sustaining population within a range of three to six lakhs," says Nitish Priyadarshi, a Ranchi based geologist and environmentalist. "The population boom, coupled with new construction activity and lack of government oversight, led to rapid encroachment of lakes. These lakes, built over centuries, worked as a natural rainwater harvesting system and maintained an optimum level of groundwater," he adds.
Ranchi is supplied by three major dams, Dhurwa, Kanke and Getalsud, all of which were built between 1962-1971 and were designed to support a population of around four to five lakh. While the catchment area of the dams is shrinking (Dhurwa by 23 percent, Getalsud by 12 percent and Kanke by 3.39 percent) according to the 2016 revised master plan, new apartments blocks have kept mushrooming across the city. The groundwater table has dropped by almost nine metres between 2009 and 2014, according to the Ground Water Directorate.
"The water holding capacity of rocks under the Chotanagpur region was surveyed by JB Auden, a British geologist, way back in 1946, who had found that use of groundwater for sustaining city populations would not prove to be a viable option due to the presence of Archaean rocks beneath the plateau," says Priyadarshi. "Archaean rocks are poor in water retention and that's why the British promoted digging of lakes instead."
In 2016, Jharkhand was hit by severe drought and many borewells across the state dried up. In some areas, water couldn't be reached, even at 700 feet. This forced the government to direct all district commissioners to ensure water supply in areas with a rainfall deficit of 25 percent or more or where groundwater levels had dipped by four metres or more.
Ranchi mayor Asha Lakra, while expressing her inability to free lakes lost to the land-mafia, expresses hope that promoting rainwater conservation in urban households will help ease the pressure on groundwater in the future. However, she referred this correspondent to department engineers when asked about the scientific rationale for concreting lake-beds in the name of beautifying them.
"We can't really do anything about lakes lost over time but Ranchi Municipal Corporation has initiated the process to revive rest of the lakes in the city," says Lakra. "Fifteen lakes have already been beautified and work on the rest is on. We have already promulgated a code to promote rainwater harvesting in 2015 and restrict deep boring to extract water in urban areas."
"We are trying to promote the use of surface water for drinking water-supply scheme and minimising groundwater use for water supply," confirms Aradhana Patnaik, secretary, drinking water and sanitation department. "The government is also taking measures to promote groundwater recharge."
Jolted out of its slumber, the state water resources department has started work to incorporate suggestions made by Niti Aayog in the state water policy 2016. "Jharkhand government has already directed water resources department to prepare a time-bound action-plan on the basis of nine points suggested by the Niti Aayog to conserve water resources in the state. We have already started the process of desilting and renovation of old lakes larger than 27 acres, and also constructing check dams to stop rainwater," says Chandra Prakash Chaudhary, minister for drinking water and sanitation.
It's a wake-up call that Jharkhand would be reckless to ignore.
The author is a Lucknow-based freelance writer and a member of 101Reporters.com, a pan-India network of grassroots reporters.
Explainers
Austra Hind 22 comes amid India's lingering border stand-off with China in Ladakh and tensions between Canberra and its fifth largest trading partner Beijing on the rise. As Australia and India continue to deepen economic bonds, experts call it a 'watershed moment' for the two countries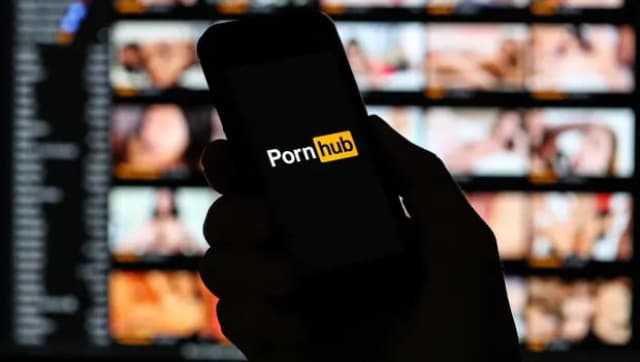 Explainers
News of a 10-year-old being raped and murdered, allegedly by a porn-addicted teenager, has raised the old demand of banning X-rated content online. But studies show countries which loosened porn restrictions witnessed a decrease in sex crimes and experts say porn may act a 'safety valve' for men
Explainers
A joint advisory from Air India and AI Express said the UAE has issued new guidelines barring entry of passengers with a single name on their passports. Those identified as inadmissible will be deported to their country of origin