India's water crisis: Andhra Pradesh's Hindupur gets clean drinking water once in 10-15 days while authorities play blame game
Hindupur is one of the taluks in four districts of Andhra Pradesh's Rayalaseema region that is facing acute shortage of drinking water. The scarcity is such in this taluk town of Anantapur district, which is known for its tamarind and silk business, that drinking water is reportedly supplied once in 10-15 days.
Editor's note: A recent NITI Aayog report on India's water resources presented an alarming state of affairs. The country, according to the think tank, is in the grip of the worst water crisis in its history, with 600 million Indians faced with "high to extreme water stress", resulting in 2 lakh deaths a year. Firstpost will run a series of ground reports from across the country to determine the extent to which depleted reserves have affected daily life.
Read all stories in the series here.
***
Hindupur: SM Basha, a 68-year-old resident of RTC Nagar in Hindupur, is compelled to spend his hard-earned meagerly monthly pension of Rs 1,000 to replace clogged water pipes at his home and cleaning the water sump tank.
Hindupur is one of the taluks in four districts of Andhra Pradesh's Rayalaseema region that is facing acute shortage of drinking water. The scarcity is such in this taluk town of Anantapur district, which is known for its tamarind and silk business, that drinking water is reportedly supplied once in 10-15 days. Farmers owning as much as 10 acres prefer working as construction labourers, and residents are hard-pressed to host relatives and friends at home.
"I have been visiting the municipal authorities hoping they will fix the water problem, but in vain. They advised me to fetch water whenever the municipal tanker was nearby but the water supplied is not potable. I am spending money not only to buy drinking water from private suppliers but also to clean the water sump and replace water pipes at my house," complains Basha, a retired employee of Andhra Pradesh Road Transport Corporation.
Contaminated municipal supply
It may not be an exaggeration to say that residents of Hindupur use three types of water for their daily chores – the water they buy for cooking, the potable water which is more expensive, and the water they get from the Hindupur Municipality. The municipality supplies water through tankers that fetch it from borewells in various areas, including near open drains that carry the filth and sewage of the city.
Unfit for drinking and storing (for too long), the residents have no option but to use the municipal water for washing and cleaning purposes. "We cannot afford to use the water supplied by the municipality even for bathing. We have to buy mineral water for a head bath. We are not able to host our friends or relatives for more than a day due to the shortage. We can neither ask them to use the salty water nor can we buy mineral water frequently for them," says Safiulla, a resident.
For potable water, it's the private suppliers they depend on. "We buy water for cooking at Rs 6 to Rs 8 per pot, and drinking water from private suppliers at Rs 20-25 for a 20 litre can," said Sameer Pasha, another resident of RTC Nagar.
Hindupur residents were getting water which had total dissolved solids (TDS) numbering more than 2,000m, said B Naresh of Sri Sreenivasa Aqua Systems who owns a water-testing lab in the region, explaining that generally, water with TDS of 450 to 500 is suitable for drinking and cooking purposes.
Poor reservoir supply
T Roshan Ali, vice-chairman of the Municipal Council, pointed to Hindupur for not getting sufficient drinking water from Penna Ahobilam Balancing Reservoir, which feeds the constituency via tanks in the drought-prone areas. The irrigation project is said to have cost the state Rs 650 crore.
"The quality of water lines is not up to the mark. Frequent bursting of lines hampers supply to Hindupur," Ali said, adding that the MLA, Nandamuri Balakrishna, had persuaded the state government to allot Rs 20 crore for repairs, "but the outcome hasn't been satisfactory."
Crediting Balakrishna for allaying the water woes to some extent after his election to the Assembly\, Ali said, "Fibre pipes, instead of steel or cement ones, were installed at an estimated cost of Rs 160 crore in 2007." But, Dr E T Ramamurthy, general secretary of Jana Vignana Vedike, a people's knowledge organisation in the state, believes authorities spent funds without carrying out proper homework before implementing a project. According to him, water supply from the low-lying Penna reservoir was proving difficult since Hindupur is situated at a high altitude (600m above sea level).
Depleted water table
Ramamurthy recalled that there was no scarcity of water in Hindupur as long as the Penna River was full. "It helped improve the groundwater table. The four irrigation ponds nearby were also a great help," he said and added that with no water flowing from the Nandi Hills in Karnataka to the Penna River for more than a decade now, all ponds have dried up.
"Scanty rainfall (520 mm) and dry ponds depleted the groundwater. Earlier, one had to dig 200 to 300 feet for water but now it is available only as deep as 600-800 feet," Ramamurthy said. The residents, as well as the Jana Vignana Vedike, have submitted a number of memorandums to the municipal authorities for supply of potable water. "We have been suffering for long. I want the authorities to find a permanent solution to the water woes instead of supplying contaminated water through tankers," Dr Ramamurthy said.
Political blame-game
NA Shiva, the leader of the Opposition YSR Congress in the Hindupur Municipal Council, blamed the municipal authorities and the state's ruling Telugu Desam Party for the increasing water woes in the city. "Hindupur needs 10 million litres of water on a daily basis but it gets only 2-3 million litres a day from the reservoir. This water is sufficient for two of the 38 wards in Hindupur. There is no accountability in the council," he says.
Hindupur Municipality engineer I Ramesh, on the other hand, said water supply from Penna Ahobilam Balancing Reservoir has improved and "efforts are being made to supply water through tankers to areas facing severe shortage". "As of now, we are getting six to seven million litres of water per day," he adds.
According to Andhra Pradesh Public Health department's report of 27 June, 2018, 8.2 MLD water was supplied to Hindupur against 2.35 MLD supplied on the same day previous year. Of this, 5.2 MLD came from the PABR reserve, indicating an improvement in reservoir capacity to provide Anantpur and nearby districts. Another 3.0 MLD water was drawn from borewells on 27 June this year.
It seems some attempts were made to supply drinking water at a subsidised price — but in vain. Naresh of Sri Sreenivasa Aqua Systems revealed that he had an agreement with the municipal authorities to supply 20 litres of water for Rs 2 in February 2016 "but politicians played spoilsport".
"The agreement was not honoured and they did not allow me to supply water by creating one hurdle or the other," he says, adding: "I am ready to supply potable water at Rs 1 for 25 litres if the municipal authorities bear the electricity cost." He owns a lab to test water quality and has around 10 borewells on lands near the tank bed areas where groundwater is plenty.
The author is a Bengaluru-based freelance writer and a member of 101Reporters.com, a pan-India network of grassroots reporters
Find latest and upcoming tech gadgets online on Tech2 Gadgets. Get technology news, gadgets reviews & ratings. Popular gadgets including laptop, tablet and mobile specifications, features, prices, comparison.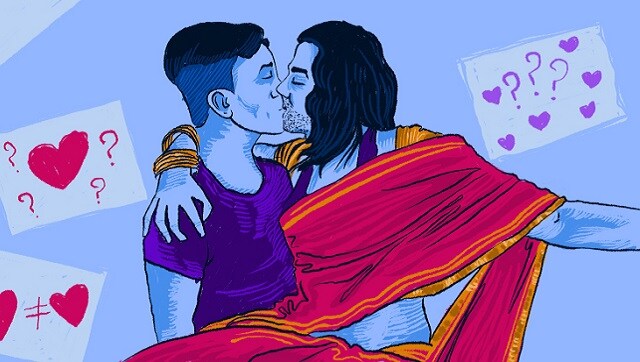 Lifestyle
The law of India does recognise same-sex relationships and it is time for courts in this country to declare the law and bring relief to millions of LGBTQ individuals who live in India.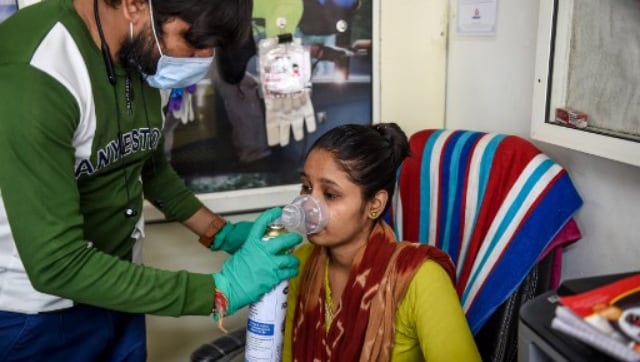 India
With India consistently reporting over 90,000 daily cases of COVID-19 in the past few days, shortages of oxygen are becoming increasingly apparent
World
Biden, 78, who would be the oldest sitting president if elected, has leads ranging from five to eight points in battleground states of Pennsylvania, Wisconsin and Michigan