India's surgical strikes: Why war can't be wished away by invoking Faiz
While gaining diplomatic victories and isolating Pakistan in international forums like the United Nations must be continued, India must also learn to fight its own battles – real battles, if necessary.
My grandfather – my mother's father – was a young man when war made him a refugee. Tathya, as his children used to call him, had managed, out of his meagre income, to build a house in Baramulla in north Kashmir. He was very proud of it. Then in October 1947, tribesmen, aided by Pakistani army regulars, attacked Kashmir. After the Mahura power station, east of Uri, fell to them, mother's family and tens of thousands of others had to flee.
They could never live in that house again; when mother's family returned, they found that the house had been reduced to ashes. The family left for Srinagar city, becoming refugees in their own land.
Forty-three years later, another war, this time covert, turned us refugees once again. As Islamist extremists, aided again by Pakistan, began to kill the minority Pandits in Kashmir Valley, we became refugees in our own country.
Why do I tell this story? I tell this because I think I know war – not only as a victim but also as an eyewitness. As a journalist, I have seen the crisis several times along the International Border with Pakistan when war clouds have loomed large. In Pallanwala in Jammu, right after the Kargil war, I once travelled in an army Gypsy through an empty village amidst shelling so heavy that it was making a very frightened goat to almost climb a tree.
In Baghdad, I have seen many among Iraq's middle class reduced to beggars in a matter of few weeks during the war of 2003. In 2010, I saw a Tamil cinema owner in Sri Lanka running his last film show while waiting for the Sinhalese army to destroy his life while he offered us warm Coca Cola. I have lost some friends in the army to war, including my roommate in college, Amit Kaul, who died on the third day of his first posting from a direct hit of a shell from Pakistan, a few months before Kargil war.
I also have read Captain Vijayant Thapar's letter to his father, foretelling his death, and his very brave father sharing those details with hundreds of reporters like myself and keeping in a photo album a picture of the dead Pakistani soldier whose bullet killed his young son. And now, in the age of smartphones, we see visuals from places as far as Aleppo and the horrors of war hit us perhaps as never before.
It is okay to oppose war, to curse jingoistic television anchors and their guests. It is also okay to question the truth behind the recent surgical strike or the efficacy of it, if it has happened at all. It is also okay to show the chaos along the border, with families fleeing with whatever they can pack of their lives in a matter of few hours. It is also okay to post messages of peace on Facebook and write about how you know a wife of an army officer who is wary of war. But it is also necessary in these times to not lose a sense of proportion by indulging in what the raffish British journalist Henry Fairlie once called "Jingoism in reverse". This means that while wars cannot be fought from TV studios, it is also a fact that they cannot be wished away by rendering Faiz.
Some of the 'reverse jingoists' mean well, but we cannot reduce the complexities of fighting terror from Pakistan to such simple binaries. The war we face on the border, like an actor would like us to believe, is not a simple case of two kids on a school yard with one saying something mean to him and the other pushing him as a consequence. We have faced terrorism for very long in this country, and we have shown strategic restraint much longer than we should have. No country can afford to be such shock-absorbent lest its own people lose respect of its sovereignty.
While gaining diplomatic victories and isolating Pakistan in international forums like the United Nations must be continued, India must also learn to fight its own battles – real battles, if necessary. The United States, despite 9/11 and the subsequent knowledge of Pakistan turning into a terrorist haven, cannot act beyond issuing vague statements, which mean nothing. The small victory in Saarc is akin to victory in a game of paintball. China's stance on Masood Azhar, leader of terrorist outfit Jaish-e-Mohammad, does not leave any scope for doubt about whose side our other neighbour is on.
That Pakistan is not willing to back off is quite evident from the latest attack on an army camp in Baramulla. That is why this is not the time to think about Fawad Khan either way – we should not waste time in debating whether he should stay or be asked to leave. This is a time for India to see what options it has to fight Pakistan. If that means escalating tension on the border, so be it.
Any responsible citizen will like to see that the soldiers responsible for fighting the war are kept away from it as much as possible. But once the government decides that the services of army and other forces are required, that is it. That is what an army is for. If we cannot use it even as a final solution, then there is no reason why a nation should keep an army. This may mean that more mothers will lose their sons. Or that more people may become refugees. That is some of the things a war does. But it does other things, too. Like Dorrigo Evans tells a journalist in Richard Flanagan's devastating, The Narrow Road to the Deep North: "It is not that you know nothing about war, young man. It is that you learnt one thing. And war is many things."
It is for a nation with a powerful army to decide what those many things could be.
Subscribe to Moneycontrol Pro at ₹499 for the first year. Use code PRO499. Limited period offer. *T&C apply
Lifestyle
Through this fortnightly column, Tales From TJ Road, Bachi Karkaria tells the story of Mumbai's metromorphosis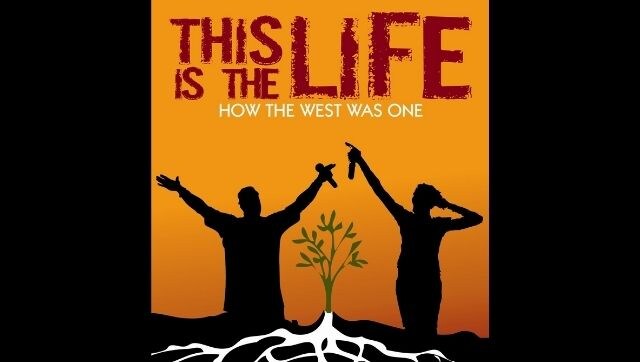 Entertainment
Ava DuVernay's This Is the Life is a refreshing portrait of a 1990s California hip-hop subculture that thrived separately from gangsta rap
Entertainment
Films like Tribhanga and Shakuntala Devi have shown mothers, and women overall, as full and complex human beings — not melodramatic side characters, but outspoken, independent leads who are in charge of their own fates