Indian Army attack across LoC using surgical strikes meant to probe Pakistan's threshold for escalation
Wednesday night's strikes do signal a new phase in the India-Pakistan dynamic where India is no longer only at the receiving end of Pakistan's provocation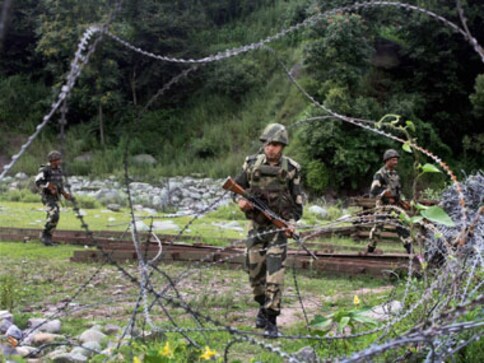 In a dramatic turn of events, the Indian Army on Thursday confirmed that it had carried out surgical strikes against "terrorist launch pads" across the LoC last night. The Director General of Military Operation (DGMO) Lt. Gen Ranbir Singh revealed that these strikes were to neutralize imminent infiltration into Indian territory. The targets of this infiltration bid, according to Lt Gen Singh, were in Kashmir as well as other Indian cities. While the details of this operation are unknown at this time, the DGMO has suggested that the surgical strikes were extremely successful in neutralizing a significant number of infiltrators and their supporters. It is likely that the strikes were also aimed at forward positions of the Pakistani Army along the LoC that has provided cover fire – and other support – to infiltrators in the past.
While this may not be the first time Indian armed forces have carried out surgical strikes across the LoC, a few details stand out in the manner they were disclosed.
First, by publicly disclosing the strikes, India has signalled that it is not afraid to neutralise terrorists from across the border even in the face of escalation. The conventional argument behind keeping such operations plausibly deniable in the past has been that such deniability robs the other side of the initiative to draw international attention to a violation of its territory, and escalate by claiming that their retaliation was purely defensive in nature. By publicly owning up to having carried out surgical strikes across the LoC, the Indian Army has called the adversary's bluff that any cross-LoC/cross-border action will inexorably go out of hand – and therefore deter India from carrying out any such action in the first place.
Related: This successful operation against terrorists and their backers in the Pakistan army will serve as an important probe to test Pakistan's threshold for escalation. Having been unable to respond to Indian action significantly weakens the image of the Pakistani state's praetorian guards and shows what a section of analysts had suspected all along – that surgical strikes carried out with precision, and with an element of surprise will not cross the adversary's red-lines to expand its retaliation. Simply put, these strikes, and their public announcement, have called Pakistan's bluff.
Second, the optics of the press conference itself were interesting. The side-by-side appearance of the DGMO and the MEA spokesperson Vikas Swarup was to signal to Pakistan – and the rest of the world – that India's action was a response to what it perceives as Pakistan's attempt to imperil the Indian state through proxy warfare. And that, military action is now an integral part of India's foreign policy towards Pakistan. After a week-long – and rather sterile debate – on what role 'strategic restraint' plays in Indian foreign policy, the Modi government seems to have chosen to send a message to the other side that such a posture cannot indeed be taken as granted. Furthermore, the presence of the MEA spokesperson alongside the DGMO signals that the decision to strike at targets across Pakistan was the result of unanimity across the strategic-policy community that it is no longer 'business-as-usual' when it comes to Pakistan, and that these strikes should be viewed as a part of a larger Indian cohesive offensive against Pakistan which now includes military as well as diplomatic components.
As we wait further details, a few questions remain open. As the news of successful Indian surgical strikes reaches the Pakistani public, there would almost invariably be calls to avenge this perceived Indian intransigence. Would Pakistani public opinion be such that Rawalpindi and Islamabad would be forced to double down on Kashmir, and perhaps prepare to militarily respond to this affront? While this is unlikely – the Pakistani army is not exactly a public-opinion driven entity – India will have to carefully watch out for a counter-response, both along the LoC and the international border. Pakistan is about to carry out a major military exercise with its strike corps along latter in the coming days and, at this stage, Indian authorities should not entirely discount the possibility of Pakistani adventurism in face of a public backlash.
Then there is the larger question of whether such strikes – at the end of the day – can indeed deter Pakistan from pursuing its Kashmir programme with help from proxies. As American analysts Geroge Perkovich and Toby Dalton in their recent book on India's options to end Pakistan's support for cross-border terrorism point out, while such strikes may have immediate tactical effects – such as neutralizing imminent cross-over of Pakistan-backed terrorists to Indian territory – these strikes may be of limited value in forcing a fundamental rethink among Pakistan's military elite regarding the use of proxies to prosecute its Kashmir policies.
Having said this, Wednesday night's strikes do signal a new phase in the India-Pakistan dynamic where India is no longer only at the receiving end of Pakistan's provocation. Such strikes – carried out at will by Indian army as and when it receives actionable intelligence – will most definitely signal Pakistan that India is not afraid to up the ante as and when it sees fit.
The author is a fellow at the Observer Research Foundation, New Delhi and a national security columnist for Firstpost. Views expressed here are personal. He tweets @AbhijnanRej
World
In recent months the northern districts of Pakistan's Khyber Pakhtunkhwa have witnessed a rise in suicide attacks, despite the government's ceasefire agreement with the TTP. A total of 105 army personnel were killed in such attacks within the first three months of this year
India
The committee on External Affairs Ministry expressed its displeasure over the government not yet having an authentic database of the Indian diaspora, and said Indian missions abroad should play a more proactive role in developing closer contact with the community
Politics
As per sources, Kejriwal wrote to MEA for approval of this visit on 21 July, a day after the Singapore deadline expired "clearly indicating that it was a stunt"