India's Railways reforms: Despite progress elsewhere, restructure of bureacratic architecture remains pending
In the second half of the NDA government's tenure, Minister of Railways Piyush Goyal seems inclined to complete the unfinished and challenging agenda to restructure and reform the bureaucratic architecture of India's state-owned transporter
In the second half of the NDA government's tenure, Minister of Railways Piyush Goyal seems inclined to complete the unfinished and challenging agenda to restructure and reform the bureaucratic architecture of India's state-owned transporter.
A note for approval by the Union Cabinet will shortly be moved seeking clearance to amalgamate eight existing railway services — besides the Railway Protection Force (RPF) and the Railway Medical Services (RMS) into two verticals: The Indian Railways Technical Service and the Indian Railways Logistics Service. According to plans, a third service cadre — to be called the Indian Railways Management Service — will be put in place, highly placed sources said.
The idea is that the IR management service — drawing talent from the technical and logistics services — will groom talent for cutting edge operational posts such as divisional railway managers (DRMs) and general managers (GMs). Chairman of the Railway Board Ashwani Lohani has gone on record to state that "process, structural and cultural reforms" were the need of the hour.
The Indian Railways — that runs 19,000 trains including 12,000 passenger trains to carry 24 million passengers each day on its 65,000 km tracks — confronts big challenges. Its networks are clogged, with approximately 492 of the total of 1219 sections — 40 percent of all sections — running at over 100 percent of above-line capacity. From 1950 to 1916, passenger and freight traffic grew by 1,344 percent and 1,642 percent respectively, while the network increased by a mere 23 percent, official documents show.
"Much of the current crisis originates from the fragmented structure of the rail bureaucracy — with officials engaged in furthering cadre goals; rather than working to fulfil the organisational goals," a ministry official said. Suresh Prabhu — Goyal's predecessor as railways Mmnister — had begun well with the rail restructure plan. Two members of the Railway Board — the IR's apex policy-making body — were re-designated and their roles redefined. Member Mechanical was re-designated as Member Traction (with responsibilities of both diesel and electric traction) and Member Electrical as Member Rolling Stock (with powers to procure/manufacture all types of coaches and wagons). But the reform plan was halted abruptly, ostensibly because of differences concerning the proposal of re-designating Member Engineering as Member Infrastructure. The plan on unification of cadres was not touched at all.
With a bench strength of over 13 lakh, the Indian Railways — the world's fourth largest rail network — has drawn personnel from three different entry points (through UPSC, direct recruitment or from the now-defunct Rail Training Institute at Jamalpur) and is split up into five technical cadres (Indian Railway Service of Signaling Engineers, Indian Railway Service of Mechanical Engineers, Indian Railway Service of Mechanical Engineers) and three non-technical services (Indian Railways Traffic Service, IR Accounts Services and IR Personnel Service).
From Prakash Tandon to Rakesh Mohan, Sam Pitroda to Bibek Debroy, heads of various committees of experts have pitched in for a revamp and restructure of the British-era architecture of India's rail bureaucracy as a measure to reduce red tape and bring in efficiency. And for valid reasons too.
In the 70 years since the country's Independence, rail operations have undergone a transformation, but procedures, practices, regulations and work culture have remained largely caught in a time warp. Cadres such as the IRSS and the IRPS — that had a critical role in the early decades of the country's Independence in the absence of a domestic rail industry — continue to retain an elaborate structure despite a much reduced role. The IR's rolling stock has graduated from the simple steam engine machines to complex technological products, but the 29 workshops continue to be engaged in antiquated practices.
Bureaucratic reform — or the proposal to unify cadres — might well be a desired objective. But it is a proposal that cannot be implemented in a hurry. For reasons of protecting seniority and career progression paths of officials currently on the rolls, the Railways will find it difficult to adopt a policy of a unified or a two-cadre system with retrospective effect. What this means is that while the two-cadre system will come in place for new entrants, existing officials will continue to remain in their respective cadres until their retirement. In which case, the single or two-cadre system for the Railways will become completely applicable only after about three decades.
Also, the unification plan is likely to meet considerable resistance, as several sections feel that the multiple cadre system has served the Railways well. "Political leaders (former railways ministers) may have let down the Railways; but not the officers and employees. Moves to disband multiple cadres would be akin to shooting the messenger," former Railway Board member R Jaruhar said. "But a beginning would have been made, while cross-departmental postings could be encouraged for the existing officers," a senior ministry official said.
At a juncture when the rail reform plan is just about kicking off, other uncertainties remain. The long-awaited plan of setting up an independent tariff and safety regulator — called the Rail Development Regulator — remains to be put to effect. A Corporate Accounting System — to replace the conventional accrual-based accounting system — has also remained on the drawing board. Most important: The Rail Budget merger decision has not been taken to its logical conclusion, as the objective of freeing the organisation of governmental controls and turning it into a corporate entity has remained pending. As far as the rail reform plan is concerned, it remains a work in progress.
For full coverage of Union Budget 2018, click  here.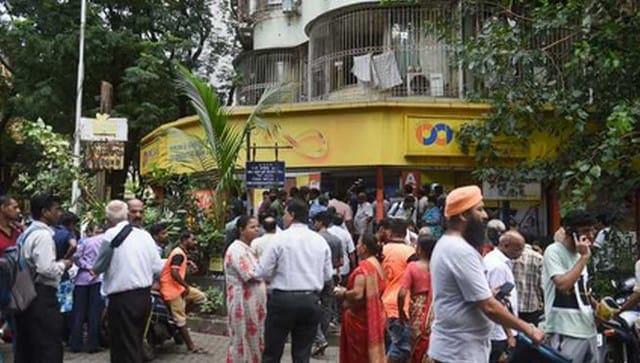 Business
Depositors are now hopeful that they will finally be able to withdraw their money parked with the bank, but there are many stages to be cleared before that happens
India
Last week, the Uttarakhand High Court, directing the state government to frame a standard operating procedure for the Char Dham yatra, had warned it against any laxity as seen during the Kumbh Mela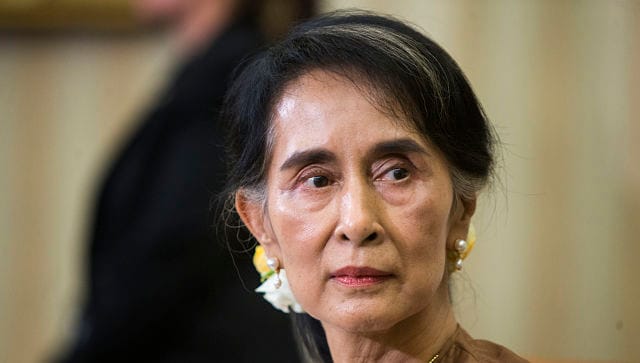 World
The sedition charge calls for up to two years' imprisonment for anyone found guilty of causing fear or alarm that could cause an offence against the State or public tranquility