India's per capita expenditure on healthcare among lowest in the world; govt spends as little as Rs 3 per day on each citizen
India's expenditure on public healthcare per capita per year is Rs 1112, less than the cost of a single consultation at the country's top private hospitals.
By Swagata Yadavar
New Delhi: The amount India spends on public health per capita every year is Rs 1,112, less than the cost of a single consultation at the country's top private hospitals–or roughly the cost of a pizza at many hotels. That comes to Rs 93 per month or Rs 3 per day.
At 1.02 percent of its gross domestic product (GDP)–a figure which remained almost unchanged in nine years since 2009–India's public health expenditure is amongst the lowest in the world, lower than most low-income countries which spend 1.4 percent of their GDP on healthcare, according to the National Health Profile, 2018, released by union minister for health and family welfare, JP Nadda, on 19 June.
Sri Lanka spends about four times as much as India per capita on health, and Indonesia more than twice. India spends 1.02 percent of gross domestic product (GDP) on public healthcare, compared to 1.4 percent by low-income countries, the new data reveals.
The equivalent proportion of GDP spent on healthcare in the Maldives is 9.4 percent, in Sri Lanka 1.6 percent, in Bhutan 2.5 percent and in Thailand 2.9 percent.
The National Health Profile covers information on demographic, socio-economic, health status and health finance indicators, and on health infrastructure and human resources.
The National Health Policy 2017 talked about increasing public-health spending to 2.5 percent of GDP by 2025, but India hasn't yet met the 2010 target of two percent of GDP, IndiaSpend reported in April 2017.
Source: National Health Profile, 2018
India's low public-health spending is one reason why patients turn to the private sector for healthcare. Indians are the sixth biggest out-of-pocket (OOP) health spenders in the low-middle income group of 50 nations, IndiaSpend reported in May 2017. These costs push around 32-39 million Indians below the poverty line every year, according to various studies.
Without a significant increase in its healthcare budget, India's health targets seem difficult to achieve: Reducing the infant mortality rate from 41 deaths per 1,000 live births in 2015-16 to 28 by 2019 and maternal mortality ratio from 167 deaths per 100,000 births in 2013-14 to 100 by 2018-2020 and eliminating tuberculosis by 2025.
India's $16 (Rs 1112) per capita spending on health is fourth lowest in the South East Asian Region.
Public Expenditure On Health, South East Asia
Source: National Health Profile, 2018
"If you don't increase public financing, you get into the mindset that the public sector cannot do anything," Srinath Reddy, president of Public Health Foundation of India, an advocacy, told IndiaSpend in January 2018. "You have to leave it to the private sector to do what it wants and lose the opportunity to create a system that provides accessible and affordable care, which is the essence of universal health coverage."
Which state is the best and the worst?
In order to evaluate the health performance of states by health spending, IndiaSpend compared the 2017-18 health index of NITI Aayog, the government's think tank, with the per capita spending of Indian states on health.
The NITI Aayog's health index measures a variety of health outcomes, including infant and under-five mortality rate, sex ratio at birth, immunisation coverage, institutional deliveries and health monitoring and governance indicators, such as occupancy of hospital beds, and processes, including infrastructure and human resources.
Mizoram's per capita health expenditure is Rs 5,862, almost five times the Indian average, with the state spending 4.2 percent of its GDP on health in 2015. Arunachal Pradesh (Rs 5,177) and Sikkim (Rs 5,126) followed at the top.
At the other end of the spectrum, Bihar spent Rs 491 per capita on health, less than half the Indian average, spending 1.33 percent of its GDP on health. Just above Bihar were Madhya Pradesh (Rs 716) and Uttar Pradesh (Rs 733). Mizoram ranks second on the NITI Aayog's health index, while Bihar ranks fourth from the bottom.
However, health spending alone cannot improve a state's health performance.
Nagaland, which spent Rs 2,450 on health per capita, ranked third from the bottom on the health index, while Kerala, which spent Rs 1,463, ranked first on the health index.
Source: Niti Aayog, National Health Profile, 2018
The author is a principal correspondent with IndiaSpend.
Find latest and upcoming tech gadgets online on Tech2 Gadgets. Get technology news, gadgets reviews & ratings. Popular gadgets including laptop, tablet and mobile specifications, features, prices, comparison.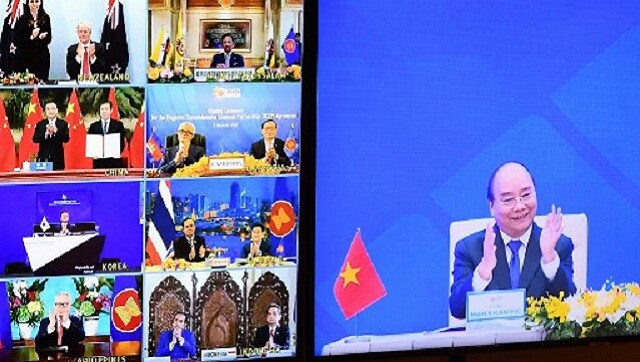 India
For now, there are a handful of major economic concerns that preclude India from considering the RCEP... and one rather formidable geopolitical one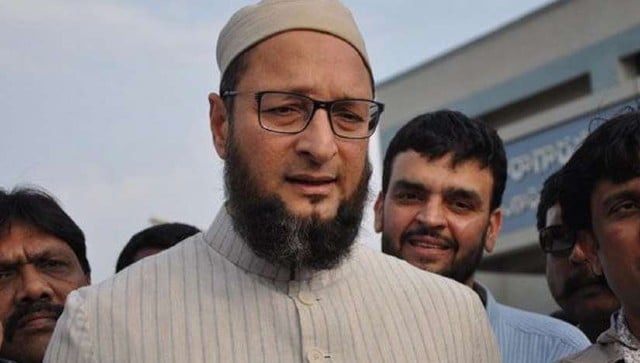 India
"Anyone who thinks Owaisi is going to bring in positive change for Muslims, is living in a fool's paradise," writers the editor of India's oldest Muslim news website
India
The MNREGA will continue to be a lifeline for many wage workers, especially in districts where migrants have returned in large numbers