India's forgotten widows: Govt must move beyond laws and actions plans, focus on social security and rehabilitation
The Supreme Court, this week, while dealing with the disconcerting issue of the deplorable conditions that widows in Vrindavan and other areas face, asked a very pertinent question : Do state commissions for women really exist?
The Supreme Court, this week, while dealing with the disconcerting issue of the deplorable conditions that widows in Vrindavan and other areas face, asked a very pertinent question: Do state commissions for women really exist?
The court stated that if these commissions did not exist in certain states, the governments would have to ensure that such bodies be established and address work around the issues that concern women.
The bench, headed by Justice MB Lokur and comprising Justices S Abdul Nazeer and Deepak Gupta, was considering a PIL pertaining to the abysmal condition of widows all over the country. The PIL was filed by the Environment and Consumer Protection Foundation, an NGO which sought that the court direct the Union of India and the state of Uttar Pradesh to examine the shocking conditions of widows in Vrindavan: Often found begging in temples and living in a deplorable state.
The petition's basis was an article titled 'White Shadows of Vrindavan' by Atul Sethi that appeared in the New Delhi edition of Times of India in 2007. The article described how the abandoned widows live in Vrindavan, and how with the death of the husbands, the lives of the women stop too, and the fact that there is little government intervention to change this.
The bench lamented that the response received from the states was unsatisfactory: Only three states sent an explanation regarding the matter. The Centre also assured the bench it would prepare and furnish an action plan that would give a list of comprehensive steps to improve the situation of the widows. The bench gave the Centre six weeks and fixed the matter for hearing on 6 December. The court also directed the National Legal Services Authority (NALSA) to file a status report before the hearing.
In August, the apex court constituted a 6-member committee to formulate a common and feasible working plan for the rehabilitation of widows, stating that they belong to a "socially disadvantaged class" within society and were being treated with indignity in the shelter homes of Vrindavan and other places. "There can be little or no doubt at all that widows in some parts of the country are socially deprived and to an extent ostracised. Perhaps this is the reason why many of them choose to come to Vrindavan and other ashrams where, unfortunately, they are not treated with the dignity they deserve." The committee comprised: Suneeta Dhar of Jagori, Meera Khanna of Guild of Service, lawyer and activist Abha Singhal Joshi, Aparajita Singh, a Supreme Court lawyer, and nominees from HelpAge India and Sulabh International.
While this is certainly a key issue that the Supreme Court should be looking at, the lens through which the issue is being examined is almost completely flawed. The Division Bench of Justices Lokur and Deepak Gupta stressed that the committee constituted should look at different ways to "encourage" different ways of widow remarriage calling it a "subject of hope".
But the committee feels that this is a problematic view because this would not solve the underlying issue of marginalisation and deprivation. Meera Khanna stated: "India does not need any new law for widow remarriage as it would infringe upon the fundamental right of choice and that more employment-linked skill training was needed for the widows to avoid the vicious circle of cultural marginalisation and economic deprivation." Khanna also stated how widow remarriage cannot be willed into existence by making a law; it would then be termed as forced remarriage.
While the committee has until 30 November to submit its report, its members are asking some very appropriate questions: "How can social security schemes be developed so that economic deprivation of widows does not take place?" This is, in fact, the correct way forward: To comprehend the multiple levels of vulnerabilities of widows in India. The vulnerability begins when the woman's husband dies and she is exposed to marginalisation due to a culture of patriarchy and then, discrimination, stigma and economic deprivation follow. Sometimes vulnerability also makes her susceptible to gender-based violence: Sexual assault and exploitation.
Another question to ask is how much have the state commissions done for rehabilitation of widows. Until now, none of the commissions have specifically focused on the rehabilitation of widows. Most focus on prevention of crime against women and protection of girl children which media outreach, legal awareness, sensitisation programs and facilitation of shelter homes being their key mechanisms.
In 2009-10, the National Commission of Women (NCW) conducted a 'Study on Widows at Vrindavan' scrutinising the various issues that plague the widows in Vrindavan. These looked at the functionality of shelter homes and its infrastructure summarising the problems as inadequate physical infrastructure, lack of trained staff, delay in receiving funds and the overcrowding in rooms and dormitories leading to unhealthy living conditions.
In essence, it looked at the Swadhar Scheme, the Meera Sehbhagini scheme, release of pensions and ration cards, without looking at other social protection and access to justice mechanisms that can be deployed to rehabilitate destitute widows. Moreover, the study made no mention of the structural issues that a widow has to deal with: There was no mention of stigma, discrimination, exploitation or cultural marginalisation. Lastly, there is no updated report on the NCW website on what happened on the ground after this study was published.
The last draft of the Action Plans by the NCW and Ministry of Women and Child Development which appeared in Environment and Consumer Protection Foundation v. Union of India & Ors (2012) also leaves out the basic, underlying problems that plague all widows across the country. It talks about an interactive database system that would provide access to shelter homes for widows, without putting out adequate schemes for computer education for the widows; family counseling and follow-up is suggested where families refuse to look after widows without providing for a mechanism where widows are given education and employment opportunities; provisions for NALSA free legal aid is on the list but it does not mention legal education as a life-skill for widows; action plans mention medical insurance and access to medical facilities for widows without charting out what kind of heath care benefits are required.
The Action Plans treat the women as victims, without dignity or agency. There is a need to think beyond infrastructure and vocational training when it comes to rehabilitation of widows. This is not to say that shelter homes, training and linkages to legal and medical services are not important. What is also required is to examine underlying issues of vulnerability of these widows, and follow an approach where they are economically empowered to take their own decisions.
As Meera Khanna suggests: "I would suggest that we have to move away from the welfare-based rehabilitation approach for widows to an entitlement-based approach."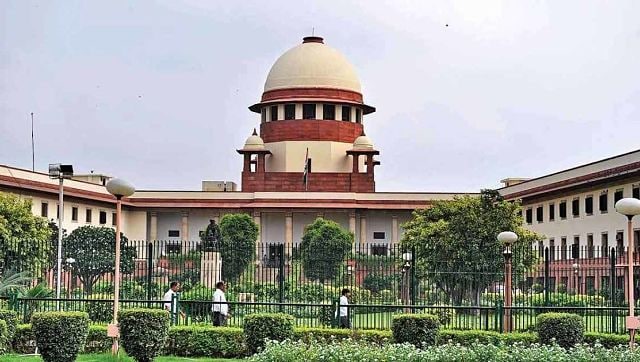 India
"Abetment involves the mental process of instigating a person or intentionally aiding a person in doing a thing," said bench comprising Justices R Subhash Reddy and Hrishikesh Roy.
Arts & Culture
What brings the show back from the precipice of unbearable wokeness is that it stops short of cancel culture. It portrays heterosexuality without sneering at it.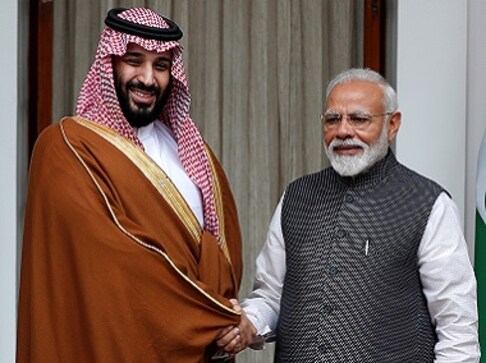 World
India's ties with Saudi Arabia, one of the world's leading oil producers and host to nearly three million Indians, have generally been on an upswing