Indian universities must become centres of excellence, produce multi-skilled students: Venkaiah Naidu
M Venkaiah Naidu on Tuesday said that the universities in the country should become centres of excellence and produce multi-skilled students of tomorrow.
Amaravati: Vice President M Venkaiah Naidu on Tuesday said that the universities in the country should become centres of excellence and produce multi-skilled students of tomorrow.
He rued that none of the universities in the country is world-class in terms of excellence and said India has good varsities but it needs excellent ones.
"It is very painful to note that not one of our 760 universities is world-class with that excellence. There are good universities in the country but we need excellent universities," Naidu said here.
The vice-president was addressing a meeting after inaugurating the Andhra Pradesh campus of the Vellore Institute of Technology (VIT) at Inavolu village.
"There is every need for institutes of higher learning to raise standards, improve pedagogy, enhance research activities and form greater linkages with the industry so that students are well-equipped to face the challenges of a globalised world,"
"Digital technologies are playing a lead role in the world now and universities must produce multi-skilled students of tomorrow," he added.
Naidu appealed to the universities, both public and private, to focus on enhancing skills, knowledge and raising the standards and then compete at the world-level.
"With proper infrastructure, facilities and opportunities, our universities can excel," he said. The vice-president expressed hope that once the Indian economy strengthens, the government will spend more funds on education and higher learning.
"The Centre and the states are not able to rise to the expectations of spending six percent of the Gross domestic product (GDP) on education because of competing requests and aspirations from every section of the society,"
"There is so much pressure for housing, roads, trains, airports, ports, metros... prime minister is doing his best," he said.
"India is going for a great transformation and we must all look to the future. I am sure once the economy strengthens, definitely the governments will be able to spend more on education and higher education also," Naidu said. The focus should not only be on education for all but quality education, the vice-president said.
"India is emerging as a powerful nation. Everyone will soon have access to quality healthcare and quality education." "Education should become a powerful tool for the social, economic and cultural transformation of the country with strong moral and ethical values," the vice-president remarked.
Observing that a 'guru' (teacher) has a special place in the society and the life of a student, Naidu quipped, "Google can never replace guru. Google is important and informative but even to Google something you need a guru."
Andhra Pradesh chief minister N Chandrababu Naidu and VIT Chancellor G Viswanathan, among others, attended the event.
India
These new initiatives will mark a significant step towards realisation of the goals of NEP 2020
Politics
When asked whether a Dalit would be his successor, the 78-year-old said, 'The BJP high command shall decide on it. I am not the one to take any calls.'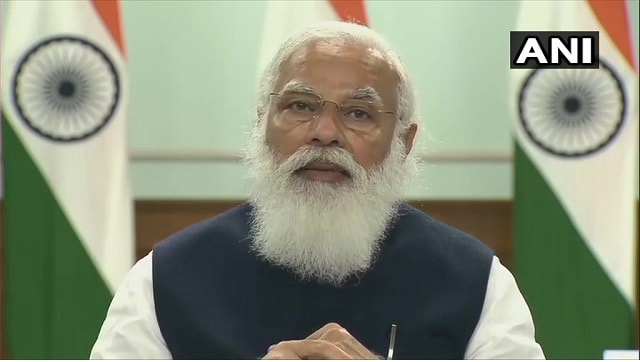 India
Meanwhile, Assam chief minister Himanta Biswa Sarma on Monday said he has directed state police to withdraw FIR against Rajya Sabha MP K Vanlalvena as a "goodwill gesture"