Indian scientist designs indigenous bullet-proof jacket, gets approval from Ministry of Defence
Shantanu Bhowmick has designed a lightweight, thermoplastic jacket that can be manufactured in India and has been picked up by the Defence Ministry
Scientist and professor Shantanu Bhowmick has designed an ultra lightweight, thermoplastic jacket, which can be manufactured completely in India and has been approved by the Ministry of Defence, The Times Of India reported on Monday.
This jacket, which he dedicated to Netaji Subhas Chandra Bose, is made from completely indigenous thermoplastic technology and will go a long way in propelling the 'Make in India' project launched by Prime Minister Narendra Modi. Manufacturing will start after Modi's approval, the report added.
Bhowmick, departmental head of aerospace engineering in Coimbatore's Amrita University, collaborated with the DRDO and the Ministry of Defence to create a bullet-proof jacket that will be the first in 70 years to be manufactured in India, said the report. He also thanked Deputy Chief of Army Staff Lt.Gen Subrata Saha for his support in getting the official nod for the project.
The report by The Times Of India also said that the jacket will bring down the money that the government spends on Kevlar considerably. The current one that is used is imported from the US and costs Rs 1.5 lakh per jacket. Bhowmick's design will cost Rs 50,000 per jacket and will bring down the defence spending by Rs 20,000 crore annually, the report added.
The jacket also outperforms foreign options in functionality. The current models that the soldiers use across all forces weigh between 15 and 18 kilograms. The new and improved version will weigh almost eight times less at about 1.5 kilograms. This does not however bring down its performance in combat with the 20 layers of carbon fiber proving to be very efficient in keeping the bullets away. The jackets are designed to be wearable at even 57 degrees Celsius, according to TOI.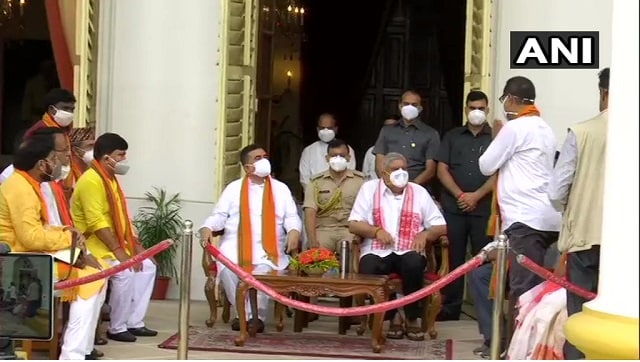 Politics
This is the second time when Adhikari met the governor in June. Earlier he met the governor and submitted a representation about unabated post-poll retributive violence
India
The former chief secretary of West Bengal has been asked to file a reply within three days or provisions under the stringent Disaster Management Act, that entail imprisonment for up to two years, may be invoked against him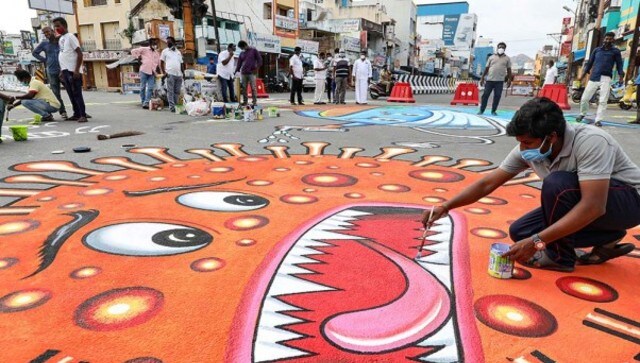 India
Chief Minister MK Stalin said the sale of fruits and vegetables through vehicles would continue, and requested people to follow COVID-19 related guidelines