Indian Mujahideen operative behind recruiter Yusuf al-Hindi's online identity, reveals Islamic State sympathiser
One of the two recruiters behind the mysterious Islamic State online identity, Yusuf al-Hindi, could have been Mohammad Sajid.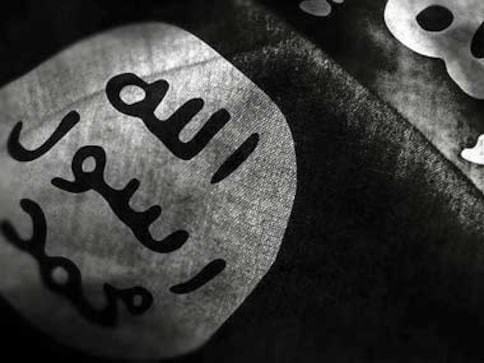 One of the two recruiters behind the mysterious Islamic State online identity, Yusuf al-Hindi, could have been Mohammad Sajid aka Bada Sajid, an Indian Express report has revealed.
The report quoted sources as saying that an Islamic State sympathiser, Amzad Khan, had indicated to his interrogators that Sajid was behind the online identity – while identifying al-Hindi's photograph.
Sajid, as per the report, was a part of the Indian Mujahideen module before fleeing to Pakistan after a crackdown in 2008. It is believed that he and Karnataka-born Shafi Armar went on to Afghanistan and Syria from there.
Armar, the fugitive chief recruiter for the Islamic State in the Indian subcontinent was recently named a Specially Designated Global Terrorist by the US, becoming the first Indian leader of the dreaded terror outfit against whom America has slammed sanctions.
Armar was said to have left for Pakistan along with his elder brother after the crackdown. After a fight with Bhatkal brothers, including Riyaz, the founder of Indian Mujahideen, in Pakistan, Armar is believed to have created Ansar ul-Tawhid, which later pledged its allegiance to the Islamic State.
There have been many reports of him having died in a drone attack or crackdown by the allied forces. However, every time intelligence agencies began giving credence to such reports, his name or voice cropped up in intercepts.
Armar and Sajid, as per the report, had radicalised several Indians online using al-Hindi's identity. "It is possible that after Sajid's death, Armar has been handling the account," sources told Indian Express.
According to the sources quoted by the report, Khan told interrogators: "In the beginning, Yusuf had set a photo taken from his back as his profile picture (on his Telegram account). By the end of December 2015, he changed it to one taken from the front."
"I came in contact with Yusuf in June-July, 2015, and wanted to go for hijra (migration)… There was Bhatkali written on his Telegram user ID… Yusuf informed me that he belonged to Bhatkal, Karnataka. Yusuf also informed that he along with his brothers migrated to Afghanistan and joined Taliban. After some time, they shifted to Iraq-Syria after they had some dispute with the Taliban. Yusuf informed that he was at Raqqa in Syria," Khan told interrogators.
Sajid was named by the National Investigation Agency (NIA) as one of the perpetrators of the Indian Mujahideen bombings of 2008, that killed at least 166 people and injured hundreds in New Delhi, Ahmedabad and Jaipur.
Who is Yusuf Al-Hindi?
Al-Hindi is a common surname that is given or taken by Indian Muslims who join the Islamic State in Syria or Iraq and it is done for identification purposes. Hailing from the port town of Bhatkal in Karnataka, Yusuf al-Hindi was a former Indian Mujahideen terrorist.
Wanted in previous cases related to the Indian Mujahideen, Armar allegedly told Mudabbir Mustaq Sheikh, who along with 13 others, was arrested by the NIA in January, that he is an ally of Abu Bakr al-Baghdadi, the self-proclaimed Caliph of the captured territory in Syria and Iraq and the dreaded chief of Islamic State.
Khan, who pointed the agencies towards Sajid, was arrested by the NIA after he was deported from Saudi Arabia, in connection with its probe into activities of the West Asia-based terror group and its affiliates in the country.
In a statement, the NIA had said that Khan, who operated online with a number of aliases was arrested after his deportation on 4 April.
The 37-year-old Khan, a resident of Rajasthan, had emerged as a major suspect in the case against unknown and unidentified persons involved in Islamic State-related activities in countries at peace with India.
With inputs from agencies
India
A low-intensity IED blast had taken place near the embassy at APJ Abdul Kalam Road on 29 January around 5 pm, slightly damaging a few cars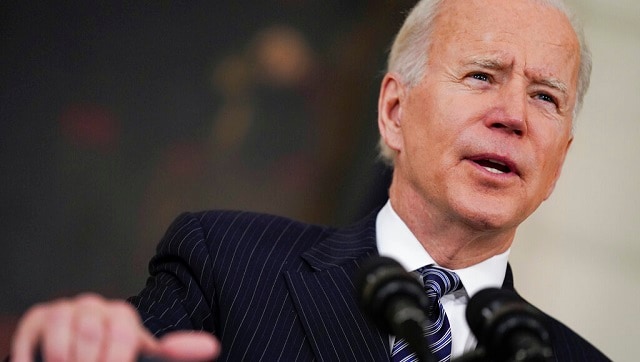 World
Biden said the US military will continue to assist Iraq in its fight against the Islamic State, and the security relationship will be focused on training and intelligence-sharing