Indian Coast Guard chief Krishnaswamy Natarajan calls on Palaniswami, briefs him about initiatives taken to strengthen Tamil Nadu's maritime domain
Indian Coast Guard director general Krishnaswamy Natarajan on Monday met Tamil Nadu chief minister Edappadi K Palaniswami and apprised him about various developments envisaged to strengthen the maritime domain
Indian Coast Guard director general Krishnaswamy Natarajan on Monday met Tamil Nadu chief minister Edappadi K Palaniswami and apprised him about various developments envisaged to strengthen the maritime domain

According to the official statement, Natarajan also met Deputy Chief Minister O Panneerselvam, who assured his continued support for rescue and relief to fishermen in distress

Panneerselvam also acknowledged the efforts of state government in strengthening coastal security mechanism
Chennai: Indian Coast Guard director general Krishnaswamy Natarajan on Monday met Tamil Nadu chief minister Edappadi K Palaniswami and apprised him about various developments envisaged to strengthen the maritime domain.
"Director General Krishnaswamy Natarajan called on honourable Chief Minister Thiru Edappadi K Palaniswami and briefed him about various developments envisaged to strengthen maritime domain of Tamil Nadu," Indian Coast Guard stated in a tweet.
According to the official statement, Natarajan also met Deputy Chief Minister O Panneerselvam, who assured his continued support for rescue and relief to fishermen in distress. Panneerselvam also acknowledged the efforts of state government in strengthening coastal security mechanism.
also read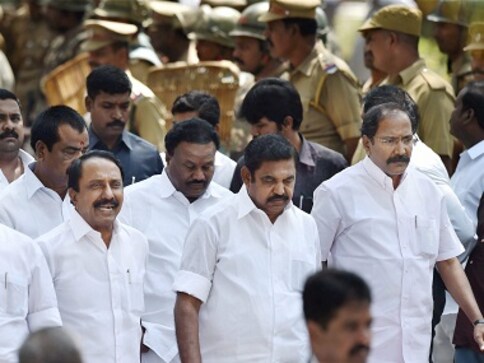 Politics
Palaniswamy, a Sasikala loyalist has been claiming the support of 124 out of the 135 AIADMK MLAs, all of whom had pledged their allegiance to 'Chinamma'.
Politics
On 19 December, O Raja was expelled from AIADMK "for having acted against the party's principles and ideologies, and for bringing disrepute to the party."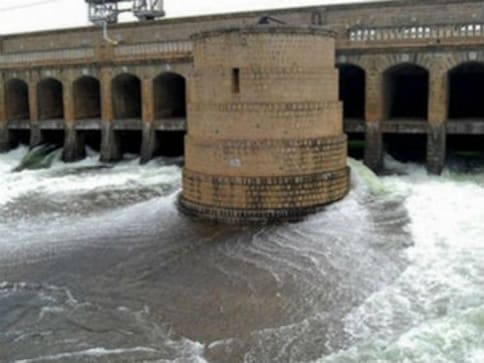 Politics
The Tamil Nadu Assembly unanimously passed a resolution urging the Centre to adhere to SC order pertaining to the setting up of a Cauvery Management Board.