Surgical strikes conducted against terrorists at Pakistan launch pads at LoC: DGMO
DGMO Lt Gen Ranbir Singh said on Thursday that the Indian army conducted 'surgical strikes on terror launch pads at the Line of Control.
In the wake of two ceasefire violations by Pakistani troops in less than 24 hours, Director General Military Operations (DGMO) Lieutenant-General Ranbir Singh said on Thursday that the Indian army conducted "surgical strikes on terror launch pads at the Line of Control.
"It has been a matter of serious concern that there has been continuous infiltration across the Line of Control in Jammu and Kashmir," said Singh, in a joint press conference with Ministry of External Affairs spokesperson Vikas Swarup in New Delhi.
"This (the continuous infiltration) is reflected in the terror attacks in Poonch and Uri. Almost 20 attacks have been foiled this year. During these terror and infiltration attacks, we have recovered items including GPS," he further said.
Singh also said India had provided Pakistan with "fingerprints and DNA samples" after the terror attacks in Poonch and Uri on 11 and 18 September respectively.
"But there has been no let-up in infiltrations anfd terrorist actions. If the damage has been limited, it is due to the actions of Indian soldiers," Singh said. "The Indian armed forces have been vigilant in the face of continuous attacks."
He then said that the Indian Army had been conducting a fresh strike against terrorists at the LoC.
"Based on credibel information that some terrorist teams had positioned themselves at the Line of Control, the Indian army conducted surgical strikes last night on terror launch pads across the LoC. The operations were focused to ensure that terrorists do not succeed in their plans for infiltration," the DGMO said, adding that as of now, there was no plan for further operation.
According to ANI, five terror camps were destroyed by the Indian Army across the LoC and members of the special forces from the army were para-dropped at the spots. The strike on the terror launch pads, which were 500 metres to two kilometres across the LoC, also lasted from 12.30 to 4.30 am on Thursday.
"During these counter-terror operations, significant casualties have been caused to the terrorists," he said. "The Indian armed forces are fully prepared for any contingency," he added.
"I have spoken to Pakistan DGMO and shared details of the attacks with him," he said. "It is India's intention to maintain peace and tranquility. But we cannot allow terroists to operate along the LoC," he said.
"In line with Pakistan's commitment made in 2004 to not allow terroists to operate on its soil, we expect the Pakistan army to cooperate with us," Singh further said.
Pakistan PM Nawaz Sharif reacted to the surgical strikes made by the Indian Army. "We condemn this attack, our desire for peace should not be interpreted as our weakness," Pakistani media quoted him as saying.
"We are ready for the safety and defence of our country," Sharif said, adding that he strongly condemned "the unprovoked and naked aggression of Indian forces resulting in martyrdom of two Pakistani soldiers."
As tension between the two countries escalated, Pakistan's Inter-Services Public Relations (ISPR) in a stern statement said that the "notion of surgical strike linked to alleged terrorists bases is illusion deliberately generated by India to create false effects."
"Pakistan has made it clear that if there is a surgical strike on Pakistani soil, the same will be strongly responded," ANI further quoted the statement as saying.
Amidst heightened tension with Pakistan, Prime Minister Narendra Modi on Thursday chaired a meeting of the Cabinet Committee on Security (CCS) to review the situation along the LoC.
Delhi: PM Narendra Modi chaired Cabinet Committee on Security (CCS) meeting on situation on the LoC. pic.twitter.com/QZa2XJCjcF

— ANI (@ANI_news) September 29, 2016
The meeting is understood to have discussed various options related to the Line of Control (LoC) in the wake of the Uri attack.
The meeting is also understood to have taken stock of ceasefire violations and infiltration attempts.
Four terrorists had stormed an army camp in Uri on 18 September and killed 18 soldiers.
Pakistani troops have also twice violated the ceasefire along the LoC since Wednesday. Pakistani troops on Thursday violated the ceasefire along the LoC in Naugam sector of Kashmir by opening indiscriminate fire towards Indian Army posts.
Pakistani troops had on Wednesday targeted Indian positions with small firearms along the LoC in Poonch district.
On the same day, Pakistan's defence minister had said India will "disintegrate" when Kashmir gains independence, in a sign of mounting tensions between the countries.
Khawaja Muhammad Asif had told AP that Pakistan will continue to extend moral support to the people of the disputed Himalayan region.
"When the freedom movement in Kashmir succeeds, it will be beginning of the end of India," he had said. Asif had said the sacrifices of Kashmiri people will not be in vain and that "India will disintegrate and it will not remain united" when Kashmir gains independence.
With inputs from agencies
World
The legislation envisages the establishment of a new regulatory body called the Pakistan Media Development Authority
India
Despite the Supreme Court trashing all concerns, complaints and issues related to the Rs 13,400 crore project, the anti-PM cabal continues to spread its canards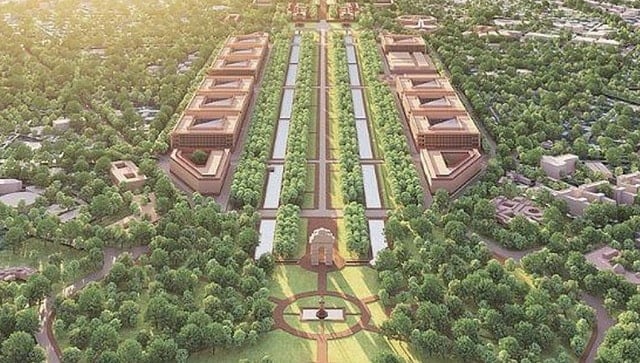 India
In this day and age where even private homes undergo renovation regularly, the Indian State continues to operate out of 90-year-old repurposed colonial homes retained after independence