Indian Americans more likely to face unfair police treatment than Chinese Americans in US, says survey
Many Americans of Indian origin could be at the receiving end of unfair police treatment and discrimination, a new survey has revealed
New York: Many Americans of Indian origin could be at the receiving end of unfair police treatment as a new survey has revealed that Indian Americans are much more likely than Chinese Americans to report discrimination at the hands of the law enforcement agencies in the US.
Indian Americans were significantly more likely (17 percent) than Chinese Americans (two percent) to say they or a family member had been unfairly stopped or treated by the police because they were Asian, the results of the survey showed.
This is despite the fact that Indian Americans were also more likely (33 percent) than both Chinese Americans (16 percent) and Southeast Asian Americans (11 percent) to say they lived in a predominantly upper income area.
The report released this week is part of a series titled "Discrimination in America" which is based on a survey conducted for National Public Radio, the Robert Wood Johnson Foundation, and Harvard TH Chan School of Public Health.
A quarter or more of Asian Americans in the survey said that they experienced anti-Asian discrimination in employment and when seeking housing.
Additionally, nearly one in five Asian Americans said they faced discrimination because they were Asian when applying to or while attending college (19 percent) or when interacting with police (18 percent)
"Our poll shows that Asian American families have the highest average income among the groups we've surveyed, and yet the poll still finds that Asian Americans experience persistent discrimination in housing, jobs, and at college," said Robert Blendon, Professor at Harvard TH Chan School of Public Health who co-directed the survey.
"Over the course of our series, we are seeing again and again that income is not a shield from discrimination," Blendon said.
The report showed that that 21 percent of all Asian Americans said that they or a family member had been threatened or non-sexually harassed because they were Asian.
Another 10 percent say that they or a family member had experienced violence, and eight percent said they had experienced sexual harassment because they were Asian.
Non-immigrant Asian Americans are significantly more likely than immigrant Asian Americans to say they have experienced these forms of discrimination, the findings showed.
The survey was conducted between 26 January and 9 April, 2017, among a nationally representative sample of 3,453 adults aged 18 or older.
World
The planned celebration will be the largest event of Biden's presidency and is designed to demonstrate the nation's victory over the virus as COVID-19 cases and deaths drop to levels not seen since the first days of the outbreak.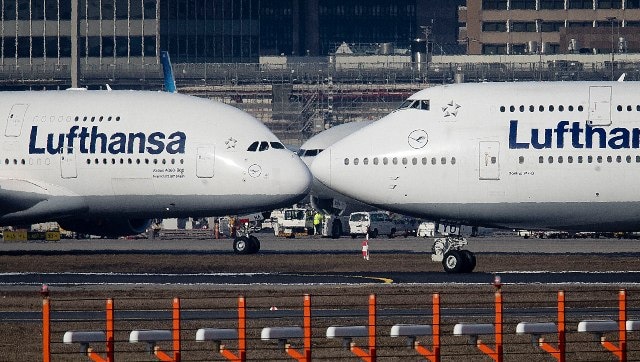 World
With this, an epic 16-year-old dispute over support for airplane makers appears to be heading for an end, at least for now
World
Kushner, the son-in-law of former President Donald Trump and one of his top advisers during his administration, has also been the subject of numerous controversies, whether for his financial dealings and potential conflicts of interest or for the administration's widely criticised handling of COVID-19.