India vs Sri Lanka: Virat Kohli inhaled 3.5 times more pollutants than his cheering fans; price he paid for his double ton
Virat Kohli during his epic 243, was on the field for 445 minutes. During the innings, he ran 143 of his own runs, and 120 runs for his partners.
We have witnessed abandonment of cricket matches due to poor light, rain or even angry spectators. However, one due to poor air seems news – perhaps a sad reality of the times that we live in. Not surprisingly, it comes from a city that has been gasping for blue sky and clean air.
Delhi is facing a pollution crisis and that is not a yorker for anyone. The big question that the Feroz Shah Kotla episode presents is - Under the given conditions, is it wise enough to have Delhi host sporting events? There is not a clear answer to this but let us help ourselves a bit and do some calculations.
As Virat Kohli completed a double century on Sunday, particulate levels at the nearby ITO station were also clocking 200 microgram/m3, or "Very Poor". When engaged in outdoor exercise or physical exertion, we inhale larger volumes of air. Even at an easy jogging pace of 8 km/h, intake rates are more than seven times the intake rate while sitting. While walking at a pace of about 5 km/h, the volumes inhaled are thrice as much while sitting. More the volume of polluted air inhaled, more the particulates that enter your lungs.
A fast bowler, bowling 15 overs over the course of the six playing hours, would have inhaled four times as much air, and therefore four times as much particulate matter as the spectators sitting in the ground. This is the conservative assumption that their intake rates were at the easy jogging level while bowling each over, and at the walking rate otherwise while fielding. The fielders inhaled more than thrice as much particulates as the spectators.
Virat Kohli during his epic 243, was on the field for 445 minutes. During the innings, he ran 143 of his own runs, and 120 runs for his partners. Assuming Kohli ran the 22 yards at 10 km/h on average, amounting to nearly half an hour's worth of running, and otherwise had similar intake rates as the fielders, Kohli's exposure was also about 3.5 times those of the spectators. Put another way, if we consider the pollution levels at the time and this higher intake, the exposure of the players on the field was about 25 times the WHO's recommended levels. The math of inhaling toxic air can perhaps help answer the big question.
Moving on to the bigger picture - researchers at the Energy Policy Institute at the University of Chicago have developed a tool called the Air Quality Life Index, to relate prolonged exposure to particulate pollution to life expectancy. The tool finds that Delhi residents would increase their life expectancy by six years, on average, if the city were to meet the national standards. Short-term exposure to high pollution levels may not be life-threatening for healthy adults, but it may lead to difficulties in breathing, and inhibit performance even for athletes.
Given the potential health risks for the athletes, it would seem prudent not to schedule sports in these conditions. However, if at all, sporting events have to be scheduled, how could cities prepare for them?
Beijing Olympics in 2008 provides a case in point. The Chinese government reportedly spent $17.3 billion in air pollution control efforts that spanned from longer-term action to temporary measuring during the Olympics. High polluting vehicles were banned, construction activities stopped, and "odd-even" car rationing was put in place. Many factories were closed, and power and chemical plants were required to decrease emissions by 30 percent (read here for more). Despite all this, particulate levels (PM10) were still at least twice as high as in the three preceding Olympics, and PM2.5 levels never managed to meet the WHO 24-hour levels.
Had the India-Sri Lanka match been cancelled, pollution risk communication would have got a major fillip though. Cricketers wearing masks and walking off the field could well be more effective in focusing public attention on the dangers of Delhi's toxic air than the most rigorous health assessment reports.
Santosh Harish is Associate Director- Research at the India centre of Energy Policy Institute at University of Chicago (EPIC-India)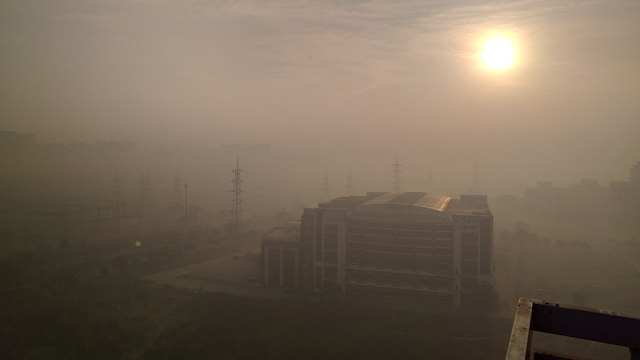 India
A study found while higher net-worth individuals contributed most to air pollution levels, it was poorer individuals who suffered the most.
India
The heart of the conflict is an unresolved border issue — a 164.6-kilometre long inter-state border, which separates Assam and Mizoram. This border is shared by three districts of South Assam — Cachar, Hailakandi and Karimganj — and three districts of Mizoram — Kolasib, Mamit and Aizawl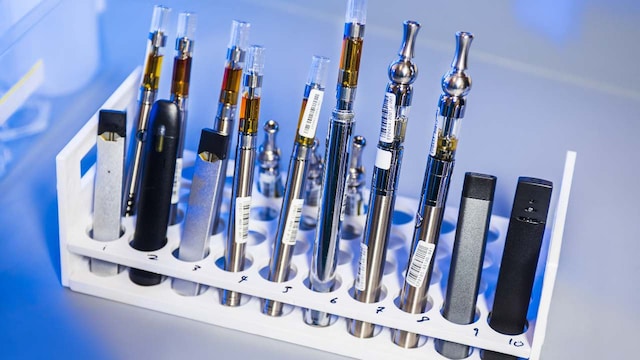 science
Doctor Vinayak Prasad said targeting children "with toxic and poisonous products is a criminal act. And it's a human rights violation."