India, US initiate new chapter in bilateral counter-terrorism cooperation; move could help New Delhi bypass Chinese manoeuvres
The MEA and the US State Department officials recently met to develop a mechanism on terrorist designations and improve counter-terrorism cooperation between the two countries
Amidst the polarising political debate on the alleged Pakistan factor in domestic politics and the Gujarat Assembly elections, an important milestone in India-US relations has escaped our mainstream media's attention.
On 12 December, an important meeting of the Ministry of External Affairs and the US State Department officials took place in New Delhi. On the agenda was working out modalities of terrorist designations and coordinating both the countries' positions on the issue.
Designating a group or an individual as a foreign terrorist organisation/foreign terrorist, or, global terrorist organisation/global terrorist, results in the immediate travel ban and freeze on the assets of the concerned entity or individual. The US has long viewed this as an important mechanism to keep the pressure on terrorists and terrorist groups to neutralise their operations.
The meeting in New Delhi was an initial dialogue between the two countries after the two agreed to set up this consultation mechanism, during Prime Minister Narendra Modi's visit to the United States in June this year.
While the effectiveness of designating someone as a terrorist or terrorist organisation is debatable because at least in South Asia most terrorist groups make use of Hawala and active terrorists are inward looking meaning they don't travel extensively abroad. Yet, the fact that Indian and US officials have set up a separate mechanism for this demonstrates a growing convergence of interests between the two countries. Counter-terrorism cooperation between India and the US has been intensifying since the 2008 Mumbai terror attacks.
Beyond the symbolism, this meeting also serves as an important signal to China, which for years has been extending technical hold for designating certain individuals at the UN as global terrorists, at the behest of Pakistan. Terrorist masterminds such as Hafiz Saeed of Lashkar-e-Tayyaba and Masood Azhar of Jaish-e-Mohammed have been the obvious beneficiaries of these Chinese manoeuvres.
Coming on the heels of the first meeting of the revived Quad Initiative — comprising India, US, Japan, and Australia — at the East Asia Summit last month, this is another important signal to China.
But for this mechanism to succeed, India will need to strengthen its domestic counter-terrorism setup. While our intentions are noble, implementation remains a key challenge, particularly in the counter-terrorism field where inter-agency turf battles and lack of capacity in the security agencies, continue to pose challenges for India's security.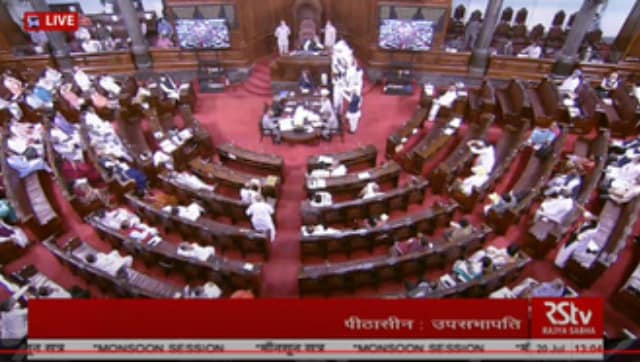 Politics
Sen was suspended from the Rajya Sabha for the remaining period of the Monsoon Session after a motion moved by the government was passed by the House
India
The leaders will discuss a host of issues, including continued cooperation on COVID-19 response efforts, shared regional security interests and the climate crisis
World
Meanwhile, Russia on Wednesday said that the Taliban is a 'current reality' in Afghanistan and it must deal with the problem of terrorism and other related issues in order to become legitimate