India to provide defence assistance to Afghanistan for 116 'high impact' projects
In the talks, the India reiterated its support for an Afghan-led and Afghan-owned peace and reconciliation process.
New Delhi: India on Monday agreed to extend further assistance to bolster the armed forces of Afghanistan as the two strategic partners decided to deepen security ties and work closely to combat the challenge of cross-border terrorism from Pakistan. External Affairs Minister Sushma Swaraj and her Afghan
counterpart Salahuddin Rabbani, co-chairing the second meeting of the Strategic Partnership Council, deliberated extensively on security related challenges, noting that terrorism was the greatest threat to peace and stability in the region and beyond.
"We remain united in overcoming the challenges posed by cross-border terrorism and safe havens and sanctuaries to both our countries," Swaraj said at a joint media briefing with Rabbani. A joint statement said both sides called for an end to all forms of support, state sponsorship, safe havens and sanctuaries to terrorists against Afghanistan, adding it was agreed to strengthen security cooperation between the two countries.
"India agreed to extend further assistance for the Afghan national defence and security forces in fighting the scourge of terrorism, organised crime, trafficking of narcotics and money laundering," the statement said. Afghanistan has faced a wave of terror attacks in the last few months and the proposed reconciliation and peace process is yet to make any progress. Talking about India's development assistance to the war-ravaged country, Swaraj said 116 new "high impact" development projects would be implemented jointly in 31 provinces of Afghanistan. The projects will be part of a next generation 'New Development Partnership'.
Rabbani also called on Prime Minister Narendra Modi. "The Prime Minister and the External Affairs Minister emphasised that the two nations enjoyed a time-tested and friendly relationship and reiterated India's abiding support for a united, sovereign, democratic, peaceful, stable, prosperous and pluralistic Afghanistan," said the statement.
In the talks, the Indian side reiterated its support for an Afghan-led and Afghan-owned peace and reconciliation process.
"We support national peace and reconciliation in an atmosphere free from violence and within the framework of Afghanistan's Constitution," Swaraj said, reiterating that India would continue to stand shoulder-to-shoulder with the people of Afghanistan in realising their dreams. Both Swaraj and Rabbani were clear in their references about terrorism emanating from Pakistan though they did not name the country.
Rabbani thanked India for its unflinching support for peace and stability in Afghan .
India has already invested over $2 billion in the reconstruction of Afghanistan in the last 15 years but has been adopting a cautious approach in supplying military hardware.
India has given four military helicopters to Afghanistan and imparted training to hundreds of Afghan security personnel. Rabbani said the current regional situation brings Afghanistan and India closer to achieve their socio-economic goal and protect citizens.
"The enabling environment for terrorism is directly linked to continued support they receive from outside of Afghanistan," he said. He referred to "terrorists groups like LeT and JeM which have been launching attacks against India and indiscriminately killing civilians in this country and engaging in similar terrorist activities along with Taliban Al-Qaeda and Daesh in Afghanistan".
He said Afghanistan's friendship with India or any other country does not mean hostility with others in the neighbourhood. "Unlike others, Afghanistan has hardly sought security in the insecurity of others," he said.
Afghanistan, Rabbani added, is a landlocked country and its peace and prosperity are dependent on "those of our neighbours near and extended". "That is why we reject zero sum approaches that undermine our collective security today and the years to come."
Both sides agreed to work towards the expeditious operationalisation of the Chahbahar Port in cooperation with Iran. The Afghan side welcomed the imminent commencement of wheat shipments of 170,000 metric tonnes from India to Afghanistan via the Chahbahar Port. The joint statement said liberalisation of visa measures by India for Afghan nationals, including the decision to grant up to five-year multiple entry business visas, was welcomed as a measure that would promote bilateral trade and commerce.
World
OIC Secretary General Hissein Brahim Taha told the media that the OIC will continue to raise the issue of right to education and work for Afghan females with the Taliban. The team of Islamic scholars being sent to Afghanistan by the OIC will hold a dialogue with the Taliban rulers of Kabul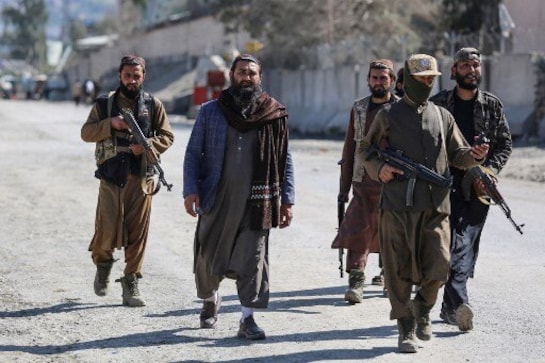 World
Brig. Mustafa Burki, who had been deeply involved in operations against the Pakistani Taliban in recent years, was killed along with his driver as they traveled in Khyber Pakhtunkhwa which borders Afghanistan
First Cricket News
Pakistan secured a 66-run win in the third and final T20I in Sharjah as Afghanistan won the series 2-1.