India to get armed UAVs from Israel: Drones are potent add-ons to military but human intelligence makes them lethal
To view the armed UAVs India is to get from Israel simply as a terrorist killing machine is limiting its true value.
Away from the media hype that surrounded the first ever visit of an Indian prime minister to Israel, is the news of another "first". The delivery of Armed Unmanned Aerial Vehicles (UAVs) from a country that can justly claim to have revolutionised the use of such platforms in battle.
For India, this is a considerable jump in a long overdue capability. Long overdue, because Israel demonstrated the imaginative use of such unmanned aircraft in war way back in 1982 against the Syrian Air Force. Robotic aircraft had been around long before that and were used in reconnaissance operations in the Vietnam War, much to the disgust of air veterans. The air force fighter boys turned up their noses at the admittedly ugly aircraft versions and predicted their speedy end.
Instead, the roles may have been reversed. There are those who predict the end of the fighter era, as better engines, fuels, and materials have resulted in UAVs becoming more capable across various parameters. The main issue is not just what they can carry – surveillance cameras, listening devices and the likes, but more importantly and really the key, the ability to fly for long hours.
This means an ability to go deep into enemy territory and even loiter at a height that is in some cases more than that of a commercial aircraft. In the continuous interplay between offensive and defensive systems, radar has still to catch up in terms of detecting a UAV. In the case of the Indian buy, the Heron TP, it is said to be capable of travelling up to 36 hours, at a height of above 30,000 ft.
The version is presumably the Heron TP MALE (Medium Altitude Long Endurance), with various payloads weighing 1,000 kg. While its actual payload will be decided according to its mission, the fact that India already has several dozen unarmed Herons with the defence forces for surveillance and reconnaissance, it is clear that the new Heron will be used entirely in its armed role.
As the Israelis demonstrated time and again, any weapon is only as good as its end use. Imagination is everything. To most observers, the UAV's are immediately associated with the killing of stray terrorist leaders sitting comfortably in their dens deep inside Pakistan. This can be blamed almost entirely on Hollywood, and its depictions of United States intelligence agencies carrying out spectacular assassinations of sundry bearded individuals, apparently using just a computer console with a gigantic screen.
The reality is quite different. First, the target has to be 'identified' by other intelligence methods after sifting through hundreds of reports from the ground, including where possible, hours of phone conversations, and then identifying whether or not he is the specific terrorist leader to be taken down. Here, a drone with an ELINT (electronic intelligence) package can help hugely. Second, the movement of the target has to be fitted into a pattern, so that there is a rough idea of where and when he may be found at a particular time. The third is the actual launching of an armed platform, to "acquire" the target, who may suddenly decide to be elsewhere entirely. It's a long hard and incredibly weary task which can go wrong. Wrong targets are killed, and sometimes innocent people suffer. The 'win' however happens when someone on the ground decides to cooperate.
As the reliable Long War Journal informs us, the United States carried out 396 strikes inside Pakistan since 2004, killing more than 2,800 terrorist leaders, primarily from Al Qaeda. A careful examination of other data indicates that US targeting improved only once Pakistan began to cooperate. Pakistan's cooperation hinged on US willingness to knock off its own troublesome warlords belonging to the Tehrik-e-Taliban. In exchange, they provided valuable human intelligence on some Al Qaeda leaders. In other words, terrorist targeting is only as good as the intelligence you're likely to get on the ground. Technology can help get you there, but can't replace the human element.
Second, it is inarguably true that US targeting of terrorist leaders have provided a soft option to fighting them on the ground. This is particularly true when the terrorist is holed up inside an extremely hostile territory. A UAV can go where a special forces unit cannot – at least not without a whole back up of get away aircraft and assorted other systems. Recall the whole operation to get Osama Bin Laden which involved not just massive planning, but a considerable risk of going spectacularly wrong.
Would a drone have delivered the same result, even assuming that the drone was within range? Probably not, because for a hundred percent certainty that the target is who you want, and that is finally dead, you still need the human element. Indeed, the first 'kill' drone in Afghanistan was aimed at Bin Laden in 2002. It failed since the terrorist leader was not anywhere present. An armed UAV sends a powerful signal of intent. It may not necessarily deliver the kill.
Third, success stories of terrorist 'decapitation', have specific reasons for success which are not always apparent during expert discussions on drone wars. For instance, the US truly scored a "strategic" strike when a drone killed the then Taliban leader Mullah Akhtar Mohammed Mansour as he was reportedly driving back from Iran into Pakistan in mid-2016. Most embarrassingly for the Pakistanis, he was killed in Baluchistan and a good many miles within the country, leading to much embarrassment in Rawalpindi.
This was a desert territory, and therefore easily picked up – given the right kind of intelligence. The same target in thickly forested areas could be missed entirely. The UAV, therefore, needs to have "FOPEN" (forest penetration) radar capability, indicating probably the need to have more than one such aircraft on a mission, or even a mix of platforms. Israeli Aerospace is reported to have developed a "persistent surveillance" radar for just such a mission. For missions across the Line of Control, this is exactly what India would need.
Fourth, the acquisition undoubtedly makes that "surgical strike" far more operationally possible than before, and at a depth where manned aircraft would be barred from flying. After all, it's not only the US who has significant issues about body bags. A pilot shot down on such a mission — where war has not been declared — would cause considerable embarrassment all around, and – apart from the loss of a valuable life – would result in the worst nightmare that bedevils security establishments everywhere – the threat of escalation into a full-fledged war.
A UAV avoids that, even while inflicting considerable damage at a place and time of our own choosing. The rub, of course, is that while it may be a cause Pakistan to pause, it may not stop them from pushing in another clutch of terrorists once the shock effect subsides. A lesson learnt from sustained bombing campaigns over the years is that it suffers from rapidly diminishing returns. After a while, people — which includes political leaders, media and sometimes even the target population — just get used to it. Witness the fact that the post-Donald Trump UAV strikes in Pakistan, barely merit a corner of a newspaper.
To view the armed UAV simply as a terrorist killing machine is limiting its true value. In war, it acts as a huge force multiplier, including for tank offensives or to reinforce artillery bombing effectiveness.
In Iraq, UAV's flew some 100,000 total flight hours, allowing other air and ground assets for other tasks. Armed forces which don't have an unlimited budget, will find the armed UAV as a significant add on at far lesser cost.
The future of missile defence probably lies in a drone carrying a laser weapon, and that is already under development. But here's the thing. As observed earlier, the value of a weapon — any weapon — is how it is used to deliver your overall political objective. At present, that seems to be to tell neighbours that India cannot be pushed around, no matter how high the noise level. The UAV offers a quiet and virtually invisible way of doing just that.
The author is former director of the National Security Council Secretariat.
Find latest and upcoming tech gadgets online on Tech2 Gadgets. Get technology news, gadgets reviews & ratings. Popular gadgets including laptop, tablet and mobile specifications, features, prices, comparison.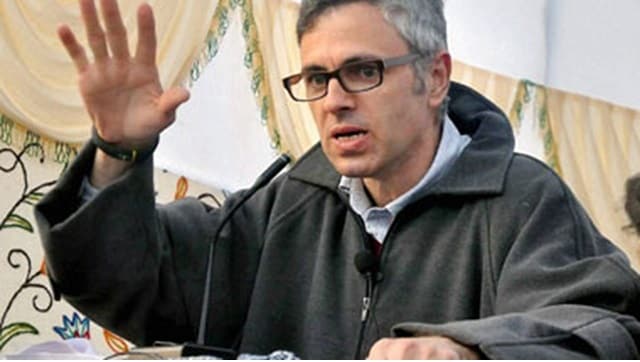 Politics
Of the recently released mainstream Jammu and Kashmir leaders, none has publicly called for restoring Article 370. Their silence has not gone unnoticed.
India
When it is recognised that the breaking of the mosque in Ayodhya was wrong, just restoration as ordered must be made before a temple may be built there; meaning that at the hour of inauguration, the only god there will be the one projecting himself as one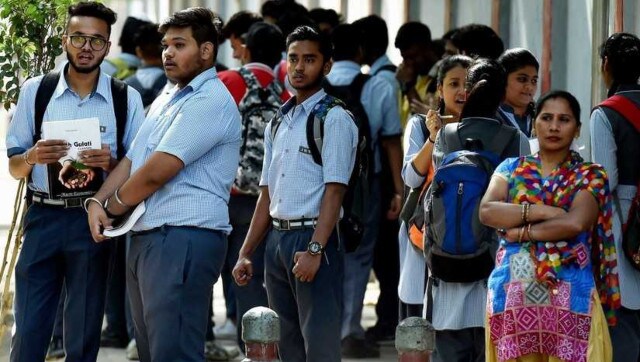 India
The reforms embedded in the National Education Policy 2020 represent an overhaul of the current education system and could usher in a better tomorrow for the country