India successfully test-fires BrahMos missile from Sukhoi-30MKI fighter jet; combo will aid IAF in surgical strikes
India entered a new defence league with the successful launch of a Brahmos supersonic cruise missile from Sukhoi-30 MKI jet over the Bay of Bengal, media reports said.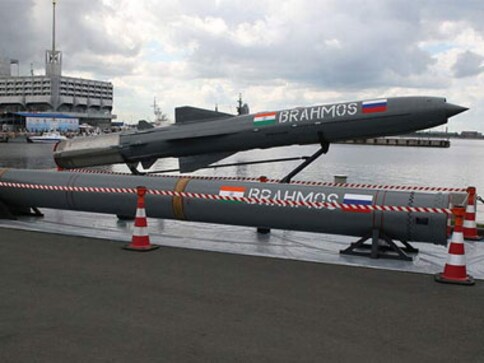 India entered a new defence league with the successful launch of a BrahMos supersonic cruise missile from Sukhoi-30 MKI jet over the Bay of Bengal, media reports said. The missile hit a sea-based target in the Bay of Bengal from the combat jet. Defence Minister Nirmala Sitharaman congratulated the Defence Research and Development Organization (DRDO), Times Now reported. The success of the test firing is a big step for Indian defence as it could help Indian Air Force conduct surgical strikes easily.
India creates a world record and completes Supersonic Cruise Missile Triad by successfully testing #BRAHMOS #ALCM from Indian Air Force Sukhoi-30MKI fighter aircraft. Smt @nsitharaman congratulates Team Brahmos & @DRDO_India for this historic achievement.

— Raksha Mantri (@DefenceMinIndia) November 22, 2017
"The successful maiden test firing of BrahMos Air Launched Cruise Missile (ALCM) from Su-30MKI will significantly bolster the IAF's air combat operations capability from stand-off ranges," the defence ministry said.The missile test was witnessed by Dr Sudhir Mishra, DG (BrahMos), CEO and MD, BrahMos Aerospace along with senior IAF officials, scientists and officials from DRDO and BrahMos, PIB said.
After much speculation for over a week, defence sources told The New Indian Express on Wednesday morning that the aircraft would take off from an air force base in West Bengal and fire the missile against a target over the Bay of Bengal. According to a defence official who had spoken to The New Indian Express, the launch window was 10 am to 12 pm.
"Two aircraft have been kept ready. While one was integrated with the missile another would track all along its flight — from fire to hit. We all are excited about the mission," the defence official from New Delhi had added.
The BrahMos cruise missile travels at a speed nearly three times that of sound at Mach 2.8, while the fighter jet has a cruising range of 3,000 kilometres and their combination could prove lethal for defence targets. BrahMos ALCM, weighing 2.5 ton, is the heaviest weapon to be deployed on India's Su-30 fighter aircraft modified by HAL to carry weapons. The defence ministry said the weapon with multi-platform, multi-mission role is now capable of being launched from land, sea and air, completing the tactical cruise missile triad for India.
It the only supersonic cruise missile possessing this advanced capability in the world providing an edge to the user with precise hit, The New Indian Express reported.
BrahMos Aerospace, an India-Russian joint venture formed in 1998, manufactures the supersonic cruise missile that can be launched from submarines, ships, aircraft, or land. Hindustan Aeronautics Limited (HAL) and BrahMos Aerospace have been working on integrating the BrahMos missiles on two Sukhois for flight trials, which kicked off in June 2016.
According to The Times of India, the armed forces have already inducted the 290-kilometre range land and warship-based versions of the BrahMos missiles over the last decade. Having placed orders worth over Rs 27,150 crore, the army, navy and IAF have clearly shown their preference for BrahMos as their conventional (not nuclear) precision-strike weapon in the years ahead.
With inputs from PTI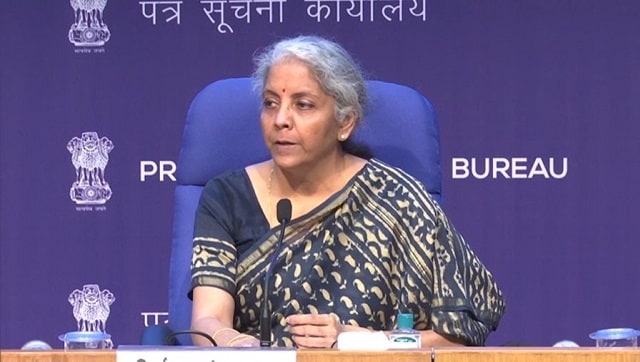 India
The Council stated that tax cuts will remain in effect till 30 September, and can be extended further upon nearing the deadline
World
After the El Salvador move, countries like Argentina, Brazil, Panama, and Paraguay have also endorsed the move on social media
India
Residents of Ghoramara and Mousuni are being being moved to safety by the West Bengal government as tidal waters and rainfall pose grave risk to their lives