India slips to sixth position in global RTI rating; failure to protect officials who provide information biggest challenge
After making its debut at number 2 in 2011 in the global index on Right to Information, the year the global RTI agency was launched, India has slipped four positions in the last seven years, to settle at number at 6
After making its debut at the second rank in 2011 in the global index on Right to Information, the year the global RTI agency was launched, India has slipped four positions in the last seven years, to settle at the sixth rank, the latest report featuring 123 country showed.
According to the report, India performed worst under the section "Sanctions and Protections", scoring just above 60 percent points, whereas it failed to match up to the expectations in five of the sections including scope of the RTI Act, requesting procedures, exceptions and refusals and measures taken to promote the Act, scoring just above 80 percent points.
The report reveals that one of the biggest problems facing India's RTI Act is the fact that it offers no protection to officials (from sanctions) who "release information that shows wrongdoing", thus keeping them open to punitive actions for upholding the Act.
Though there's a system in place to redress the problem of public authorities who systematically fail to disclose information or underperform (either through imposing sanctions on them or requiring remedial actions of them), the "sanctions provided in the law are against officials and not authorities". Besides, that an information commission can only "recommend steps to the public authorities to promote conformity with the law" further weakens the information commissioner, the report highlights.
Among other problems facing India's RTI act is blanket exceptions in Schedule 2 for various security, intelligence, research and economic institutes, the report points out. As a remedy, the global RTI agency suggests that "instead of such broad and sweeping exclusions, these interests should be protected by individual and harm-tested exceptions".
"The Indian legal framework also does not allow access to information held by private entities which perform a public function, and several of the law's exclusions, including for information received in confidence from a foreign government, cabinet papers and parliamentary privilege, are also problematic," it says.
Afghanistan topped the list scoring 139 out of 150 points followed by Mexico (136), Serbia (135), Sri Lanka (131) and Slovenia (129). Austria was placed at the bottom scoring just 33 points. Also listed in the bottom 10 were Phillipines (46), Germany (54), Jordan (56) and Taiwan (57).
The Right to Information Rating is a programme founded by Access Info Europe (AIE) and the Centre for Law and Democracy (CLD). The list examines countries using a 150-point scale to indicate their strengths and weaknesses.
Find latest and upcoming tech gadgets online on Tech2 Gadgets. Get technology news, gadgets reviews & ratings. Popular gadgets including laptop, tablet and mobile specifications, features, prices, comparison.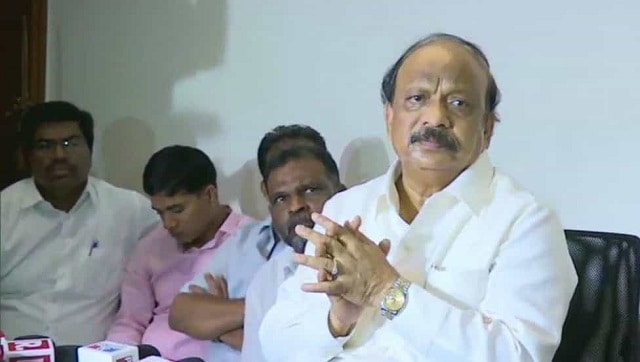 India
Baig, who was disqualified as a Congress MLA last year, was lodged in the central prison in Bengaluru after a court remanded him to 14-day judicial custody on Sunday
India
Sampath Raj had earlier escaped from a private hospital where he had been admitted after testing positive for COVID-19
World
Previously, such waivers were granted for 120 days but the periods have now been reduced in what some view as part of Donald Trump's effort to raise pressure on Iran