India should quickly adjust to Af-Pak geostrategic alignment; revival of Pakistani realpolitik is for real
A little more than a year later after the dreadful attack on the Uri brigade headquarters in September 2016, New Delhi wakes up to a new reality, where rapidly evolving geostrategic alignments seem to have swung the game into Pakistan's favour.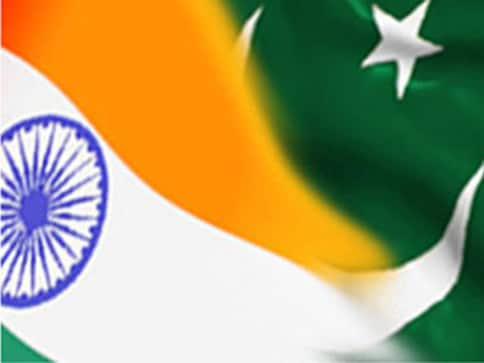 Following the terror attacks on Indian military bases at Pathankot and later Uri in 2016, one of the deadliest attacks on the forces after more than a decade-long lull in Jammu and Kashmir, New Delhi embarked on the policy of isolating Pakistan from all international fora, beginning with cancellation of the 19th SAARC summit due in Islamabad later that year. Armed with sufficient evidence of the Pakistani involvement in these attacks, New Delhi was convinced this would be sufficient for the world to acknowledge Pakistan's role in destabilising the region and make a case for international pressure on it. The belief was further bolstered with Donald Trump's victory in November 2016, whose avowed criticism of Pakistan had even got it initially unnerved.
However, a little more than a year later, New Delhi wakes up to a new reality, where rapidly evolving geostrategic alignments seem to have swung the game into Pakistan's favour. The issue is not that India's grievances were insignificant, but the events taking place at a time when Pakistan convinces multiple powers that the road to a stable Af-Pak and the South-Central Asian axis would only pass through Islamabad (read Rawalpindi). What elevated Pakistan's role was the realisation among Russia, the US and China of Pakistan's utility for their specific interests, that too at the same time.
American interests—despite Trump's rhetoric and his decision to block over $1.1 billion worth aid to Pakistan—once again seem to be aligning with Pakistan. Even as the Trump administration announced the cut, Washington was cautious to clarify that the suspension had not been a permanent one and any signs of misunderstandings were erased by a couple of high-level delegations that were dispatched to Pakistan, including visits by senior officials including Lisa Curtis and Alice Wells, and an acknowledgement of Pakistan's efforts in fighting against terrorism.
In the sequence of events that followed, a subtle manoeuvring took place in the US-Pak ties vis-à-vis the latter's civil-military relationship. While the anger of Pakistan's civilian leadership was evident as both ruling and opposition parties accused Washington of unfairly targeting Pakistan, with Foreign Minister Khwaja Asif even going to the extent to claiming there was no alliance at all, statements from military leadership, especially the army chief, DG ISPR and others were measured and expressed hope for the bilateral relationship. The larger message was that Washington's hopes to strengthen Pakistan's civilian establishment (which even once led to the adoption of the $7.5 billion Kerry-Lugar bill in 2010) might be ill-founded since the military still continued to remain the more pragmatic and dominant lot of the two.
Moving on, ties between Russia and Pakistan, something which would have seemed outlandish even a decade ago, showed faint signs of aligning interests 2015 onwards, but the gravity was only realised when both nations held their first joint military drill in September 2016, soon after Uri took place, a move interpreted as could shoulder to India's concerns, that too from a nation believed with whom ties were considered unconditional. Several factors have contributed to this bonhomie, especially that of managing the Taliban, preventing the Islamic State from spreading northward into Central Asia, and avenues for economic and military cooperation, the latter being an urgency due to the US-imposed isolation of Russia. Moscow took no time in selling Mi-35 attack helicopters to Pakistan last September, and last month, both the nations agreed to form a joint military commission.
Theories have been put forward to explain Russia's potential gains in engaging with Taliban, with a plausible argument being that of opening another front in the ongoing proxy war in Afghanistan to stress American resources as President Trump gave nod to increasing troop presence. The fear of IS (consisting of returnees from Syria/Iraq and ex-Taliban) gaining a foothold in Afghanistan risks spilling it over close to Russian frontiers as it looks for new fertile ground, and the said fight between Taliban and IS would be leveraged by Moscow and Rawalpindi to counter the latter by using Taliban.
Added to all this has been the smooth trajectory of Sino-Pak ties. Along with the existing strategic partnership, economic ties show further interlocks with the unveiling of CPEC Long Term Plan last December. Furthermore, both nations also sought Afghanistan's entry into the Belt and Road Initiative. In the first trilateral meeting between the foreign ministers of China, Pakistan and Afghanistan held last month, the idea of extending CPEC to Afghanistan gained more currency.
However, for a project to be implemented on such scale, stability in Afghanistan has to be a necessary precondition, and after much dithering, the Ghani regime is coming to terms that some form of accommodation with the Taliban could be on the anvil. After vehemently ruling out any kind of talks with Taliban, Afghanistan president Ashraf Ghani finally proposed a dialogue with the Taliban at the 2nd Kabul Process Conference on 28 February, which the latter accepted, and was duly endorsed by Washington, citing Taliban's legitimate grievances as well a fear of isolation given the intensity with which Russia, China and Iran had been engaging with the group. Marking a shift in its long-standing policy, India too supported the dialogue in the UN Security Council, accepting Taliban as "irreconcilables".
What all these events tell is a cruel reality of long going geostrategic alignments in the Af-Pak region and the need of world powers to engage with Pakistan, which were able to overshadow New Delhi's genuine grievances. This could not be leveraged by its $2.5 trillion strong economy and growing international stature. This is not to contextualise New Delhi's moves into the binary of victory/loss or moral/immoral politics but points towards the necessity being flexible to changing dynamics, especially if the goal is to maximise interests.
The author is a research associate with Vivekananda International Foundation, a New Delhi based public policy think tank.
also read
India
The security personnel checked the hotels at the Lal Chowk area, spoke to their owners and took some information from them, officials said
Photos
There is hectic activity going on in Srinagar as it is set to host the third G20 Tourism Working Group meeting from 22-24 May. Drones have been deployed, Marine commandos have taken over the security of Dal Lake, and the elite NSG are in action
World
Iran has accused Afghanistan's Taliban rulers of violating a 1973 treaty by restricting the flow of water from the Helmand river to Iran's parched eastern regions, an accusation denied by the Taliban