India set to sign Rafale deal on Friday further cementing Indo-French strategic ties
The decade-long saga will bear fruits when India ultimately signs tomorrow a deal with France for 36 Medium Multi-Role Combat Aircraft Dassault Rafale fighter jets.
The decade-long saga will bear "some" fruits when India ultimately signs on Friday a deal with France for 36 Medium Multi-Role Combat Aircraft (MMRCA) Dassault Rafale fighter jets. Note the deliberate use of the word "some", as the original intention was to procure 126 of such aircraft to begin with and possibly 63 additional aircraft at a later date.
The deal that is to be signed will cost India about Rs 58,000 crore or so (7.8 billion Euros) for 36 off-the-shelf Dassault Rafale twin-engine fourth generation multi-role fighter aircraft, 15 percent of which will be paid in advance. The MBDA Missile Systems of France will supply the weapons package, and that country's Thales Group will be responsible for the fighter jet's avionics. It is also understood that the first Rafale warplanes are slated to be delivered roughly within 18 months of the signing of the final contract, during which suggestions of the Indian Air Force (IAF) for any customised version of the aircraft, including modifications and reconfigurations, to allow the installation of Indian-made and commercial off-the-shelf systems and weapons will be taken into account.
The deal also envisages the conclusion of an accompanying offset clause, according to which France will invest 30 percent of the 7.8 billion Euros in India's military aeronautics-related research programmes and 20 percent into local production of Rafale components. Besides, French defence contractors will supply radar and thrust vectoring for missiles technologies.
In addition, the French are believed to be willing to invest one billion Euros to revive the Kaveri engine project, according to media reports. They are also ready to share engine technology keeping in mind Prime Minister Narendra Modi's 'Make in India' mission. If true, this will help enormously our indigenous LCA (Light Combat Aircraft) Tejas project. Media reports also suggest that Dassault, the manufacturer of Rafale, has shown its willingness to partner with a private Indian company to manufacture structural parts for its Falcon executive jets.
The IAF has got every reason to be happy now. Given India's geopolitical challenges, the IAF would love to have 45 squadrons (each squadron usually has 12 to 18 aircraft); at least 42 squadrons. Presently, the IAF has 35 squadrons (this is what Air Chief Marshal Arup Raha had told me not long ago), though, according to a latest Parliamentary Standing Committee news on defence, a tangible strength ( implying fighting conditions) might be down to 25 squadrons. As a result, the IAF has been heavily banking on the MMRCA deal, along with the indigenous production of Tejas – both Mark 1 and Mark 2 – in the Light Combat Category (LAC) and the Fifth Generation Fighter Aircraft (FGFA), to be co-developed with Russia. The IAF, at the moment, is excessively dependent on Su-30 MKI (from Russia) for any exigencies.
It may be noted that the deal for 36 aircraft was initiated by Modi in France last year after the mega 126 MMRCA deal was scrapped, following complications in the negotiations between India and France over the tender and the procurement procedure.
The Rafale saga started in August 2007 when India floated its Request for Proposals (RFP) for the MMRCA. Over the next two years, six companies entered the race — the American Boeing F/A-18E/F Super Hornet and Lockheed Martin F-16IN Super Viper, the French Dassault Aviation Rafale, the Russian RSK MiGs MiG-35, the European Eurofighter Consortium's Typhoon, and the Swedish Saab Gripen NG (Next Generation). In between 2009 and 2010, the IAF supervised trials and demonstrations in the home countries of these manufacturers as well as in Indian locations such as Bengaluru, Jaisalmer and Leh.
It is said that the IAF tested these aircraft on 660 technical benchmarks. It also took into account the RFP's requirement that 60 percent of the aircraft's technology be transferred to India in four phases. Of the 126 aircraft, the first 18 were to be delivered in a flyaway form by the original equipment manufacturer, with the remaining 108 to be assembled in India through a combination of kits supplied by the foreign seller and indigenous Indian production. The idea was to ensure that 50 percent of the foreign exchange component of the purchase costs was defrayed through direct of sets within the Indian aerospace sector.
On the basis of the IAF's feedback, the Ministry of Defence (MoD) opted for Rafale in 2012 for about $10 billion, but the price subsequently was hiked by Dassult to $22 billion. Meanwhile, dirty campaigns were made by many, who had argued for other bidders that quality-wise Rafale was inferior to Eurofighter Typhoon, or for that matter to Boeing's F-18 and Lockheed's F-16. A Russian Ambassador to India claimed that Chinese Sukhoi Flankers (sold by Russia) "will swat the Rafale like mosquitoes". A senior member of the ruling BJP has said that, but for the kickbacks received by senior functionaries of the then Congress-led government under Manmohan Singh, Typhoon, not Rafale, would have been the choice.
These charges against Rafale may not hold water. All told, the IAF was deeply impressed with it during the trials for the bid. The Rafale's greatest strength, especially in the air combat arena, is its ability to acquire, process and fuse information from multiple sensors and present it to the pilot in a single tactical display. During its trials, the IAF pilots were said to be greatly impressed by the aircraft's remarkable cockpit ergonomics and human-factors engineering as manifested in its sensors, controls, interfaces, and displays. In fact, Rafale performed, and this factor might have tilted the scale in its favour, much better than the Eurofighter during the Nato-operations in Libya and Afghanistan. The second great advantage that it had over its rival was that it could be very well mastered by the pilots of the French Mirage 2000, which India already has. A pilot of a Mirage can very easily be trained to fly a Rafale.
Another factor in favour of the Rafale is that it could be the best platform for India in near future for delivering nuclear weapons against its enemies. Of course, our nuclear doctrine (if at all there is one) is based on the concept of a triad – delivering weapons from air (aircraft), ground (missiles such as Prthivi and Agni) and water (submarines such as Arihant). Arihant, however, is not fully functional as yet. Our land-based launchers still need much more rigorous testing regimens to be 100 percent reliable. Therefore, it is an open secret that at the moment the best delivery platform for nuclear weapons happens to be the French Mirages, which were modified by the Dassault (also manufacturer of Mirage) in the 1990s at India's request by keeping nuclear weapons in mind.
It is in this context that while choosing Rafale over other five contenders, the Indian government had taken in to account not only the factors of technology transfer, prices and performance but also the importance of France as India's strategic partner. It is true of every major country that geopolitical factor plays an important role in big-ticket purchases. As it is, the IAF was a satisfied user of the long standing French fighters, going back to the 1950s. It was also particularly appreciative of the performance of French Mirages during the 1999 Kargil campaign against Pakistan, and of the support it then obtained from France. It is important to note that during that time India obtained French clearance – and possibly more - to urgently adapt Israeli and Russian-supplied laser-guided bombs to the Mirages, which were thus able to successfully engage high-altitude targets that Indian MiG-23s and MiG-27s had been unable to reach.
It is noteworthy that France's steadfastness as a military ally contrasts strongly with that of the United States, which has not a good reputation of being a reliable supplier of military items and technologies. It vetoed or slowed components for the LCA that India is developing. It had imposed otherwise arms embargo on India following its nuclear tests in 1998. Similar geopolitical reasons went against the Eurofighter, jointly made by Germany, Italy, Britain and Spain. Not only these countries had reservations on the technology transfer, the fact also remained that their reliability during a war was a suspect. After all, if there is a war, German laws prohibit delivery of weapons and spares. Italian and Spanish laws are not clear on the issue. France, on the other hand, is the only major Western nation (other than Russia) not to impose sanctions on India.
When the Rafale deal is concluded tomorrow, it will further cement the growing Indo-French strategic relations. All told, France has been the first Western power to have supported India's claim for a permanent membership of the UN Security Council. France, unlike its other partners in the Western Alliance, did not impose any sanctions on India after the latter went nuclear in 1998; in fact, it did not even "condemn" the nuclear tests. Besides, France was the first country with which India conducted a joint naval exercise called 'Varun' after the 1998 nuclear tests; this exercise has become quite frequent over years. Similarly, the IAF's first bilateral exercise in 2003 with a foreign counterpart—'the Garuda I'— was again with the French Air Force.
India's choice of Rafale has come at the top of three existing defence projects with France — the Rs 50,000-crore for six Scorpene submarines, nearly Rs 15,000-crore upgrade for 51 Mirage-2000s and about Rs 10000-crore acquisition of 490 MICA missile systems. Additionally, France is all set to provide nuclear reactors for power generation. In short, the going is pretty good as far as the Indo-French friendship is concerned.
Politics
In the recently-held West Bengal assembly polls, Byapari's remarkable story took another twist.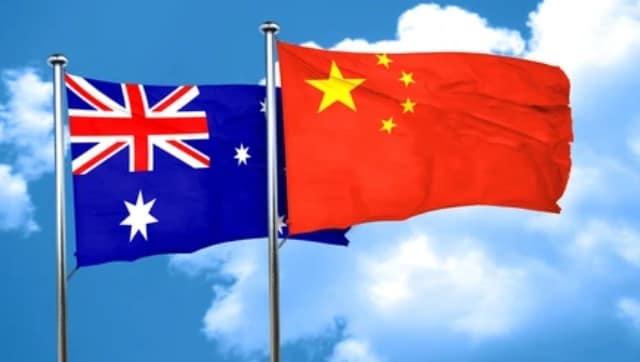 World
The document quoted by the media report shows Chinese officials describing SARS coronaviruses as heralding a 'new era of genetic weapons'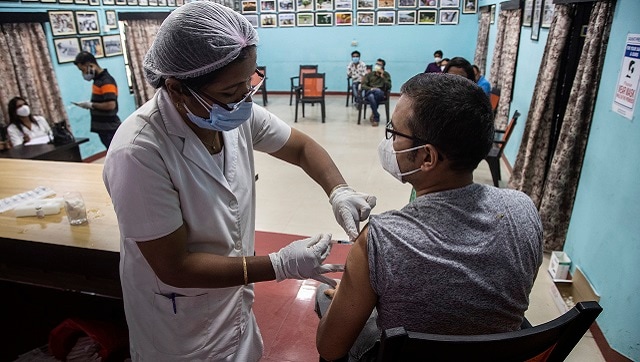 India
International media outlets are questioning why the Indian government did not do enough to secure COVID-19 vaccines for its citizens