India, Russia to sign Kamov 226T deal: All you need to know about the multi-use helicopter
Prime Minister Narendra Modi and Russian president Vladimir Putin are expected to sign the crucial agreement for the production of 200 Kamov 226T helicopters domestically on the sidelines of the Brics summit from 13 to 16 October in Goa.
Prime Minister Narendra Modi and Russian president Vladimir Putin are expected to sign the crucial agreement for the production of 200 Kamov 226T helicopters domestically on the sidelines of the Brics summit from 13 to 16 October in Goa.
Kamov 226T will replace the aging Cheetah and Chetak choppers. "The complex agreement to set up a joint production facility of Ka-226T helicopters is expected to be signed at the Brics forum," said a statement by Rostec State Corporation, an umbrella organisation of about 700 Russian firms founded in 2007 to promote the development, production, and export of high-tech industrial products for civil and military purposes.
This agreement conforms to Modi's 'Make in India' vision because it will promote indigenous defence manufacturing, according to a report in The Financial Express. The report also quotes Russian Helicopters, which makes Kamov, as saying that "the light multipurpose helicopter is designed for work in difficult conditions of high mountains, hot climate and on marine areas. It allows for reconnaissance, targeting and monitoring of transportation (up to 1500 kg)".
The chopper can carry about seven paratroopers and has a maximum take-off weight of 3,600 kg. The agreement was signed by India and Russia during Modi's visit to Moscow in December. The preliminary contract was signed by the head of Rostec Sergei Chemezov, CEO and Modi in December last year.
"The agreement on manufacture of Kamov 226 helicopter in India is the first project for a major defence platform under the 'Make In India' mission," MEA spokesperson Vikas Swarup quoted Modi as saying, according to a report in The Economic Times. The report also quotes sources as saying that Hindustan Aeronautics Limited (HAL) will be a primary partner for the choppers. Viktor Kladov, Head International Cooperation of Rostec told The Hindu that the first 40 helicopters will be assembled in Russia for faster deliveries and the rest will be done in India.
The Ka-226T underwent testing in India as part of the Reconnaissance and Surveillance Helicopter (RSH) acquisition programme, which was cancelled by the Indian authorities in 2014. The helicopter out-performed its Western counterparts during flights in India's hot conditions and mountainous areas, according to airforce-technology.com.
The heads of the state corporations will conduct a series of negotiations on development in the area of Russian helicopter export and after-sales servicing. Chemezov will head Rostec's delegation to the 2016 Brics Summit.
"The contract for export and joint production of 200 Ka-226T helicopters is one of the key projects in the framework of trade and industrial relations between Russia and India. We plan to expand them in both military-technical and civilian areas," Chemezov said.
Rostec is currently in negotiations with the Defence Ministry here for a long-term contract for after-sales servicing of Russian-made helicopters, which are widely used in India.
"We are expecting to set up an after-sales service in a profoundly new format. There is an array of other projects, where we see perspectives for mutually beneficial cooperation, which we plan to discuss at the Brics Summit," Chemezov said.
Ka-226T specifications
The Ka-226T is a light, twin-engine multi-role helicopter for military and civilian purposes. The military version helps in hard-to-reach conditions, according to Russian Helicopters.
The Ka-226T copters are fitted with high-visibility nose and a new rotor system. Its rotors are made from composite materials. The low height of the rotor makes it necessary for the passengers to approach the chopper from the rear, when the rotors are turning.
The multi-role helicopter also boasts of incredibly precise hovering ability, excellent maneuverability and high safety standards.
An unusual feature of this helicopter is that it has an interchangeable mission module, attached to its bubble-shaped cockpit, instead of conventional cabin, according to military-today.com.
Fuselage of the Ka-226T has a length of 8.6 m, while its width is 3.2 m and it has a height of 4.1 m. The diameter of its main rotor is 13.2 m.
The cabin measures 2.35 metre long, 1.34 metre wide and 1.4 metre high. It offers a volume of 5.4 metrecube and is fitted with mooring equipment for securing cargo and folding seats for accommodating troops.
With inputs from PTI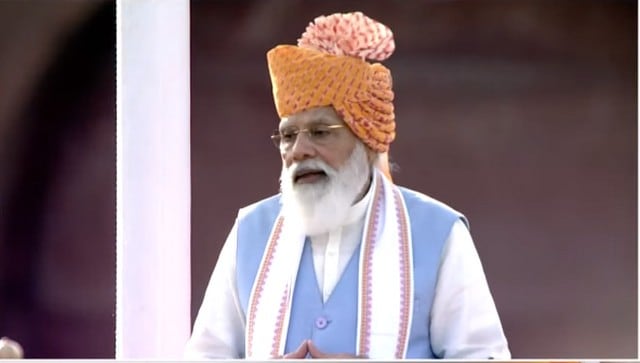 India
Responding to a question that opposition and critics term Modi an autocratic leader who takes all decisions on his own, Shah described the prime minister as a "democratic leader".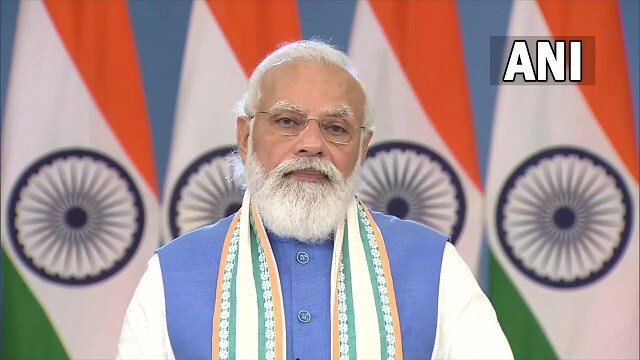 Politics
Since his days as Gujarat Chief Minister, Modi repeatedly said that, with the same laws, same rules, same officers, same people, same files, he has shown things can happen
World
Russia's state coronavirus task force reported 29,409 new confirmed cases — the highest number this year and just slightly lower than the pandemic record reached in December.