India remembers Subhas Chandra Bose on 121st birth anniversary: Ram Nath Kovind Narendra Modi, Amit Shah pay tribute
On Tuesday, the 121st birth anniversary of 'Netaji' Subhas Chandra Bose, the country paid rich tributes to one of the key members of the Indian freedom struggle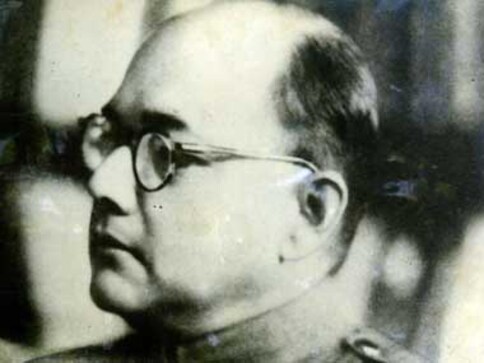 On Tuesday, the 121st birth anniversary of 'Netaji' Subhas Chandra Bose, the country paid rich tributes to one of the key members of the Indian freedom struggle.
West Bengal chief minister Mamata Banerjee will pay floral tributes to Bose in Kolkata at 12.15 pm. Many dignitaries and thousands of people are expected to attend the ceremony on Tuesday, and Banerjee will address the gathering afterwards.
At the ceremony last year, Banerjee had said the "truth regarding Bose's disappearance" needs to come out. "We celebrate the birth anniversary of Netaji every year but we do not know about his disappearance. This is a tragedy," she had said. "We had declassified all Netaji files which were with the state government. Some files were there with the central government. Truth may come out if there was an investigation but unfortunately it did not happen," she said.
She may bring up the issue again this year, especially considering she had expressed shock regarding the Centre's decision last year to respond to an RTI query by saying Bose died in a plane accident. "I am shocked to see this unilateral decision of the Central government without evidence," Banerjee had said in June last year. "Any matter involving a person of his stature does not deserve to be handled in such a casual manner."
The real date and nature of Bose's death remains shrouded in mystery. An RTI query was raised by one Sayak Sen, and responding to this, the central government said Bose died in a plane crash in Taiwan on 18 August, 1945, a report on The Economic Times said.
Born on 23 January, 1897 in Odisha, Bose was a member of the Indian civil services in England before returning to India, reported NDTV. The report said he joined the Indian National Congress initially, but ideological differences with "key figures from the party" forced him to resign. He also briefly served as the mayor of Calcutta in 1930.
He travelled across Europe through the 1930s, meeting high-profile leaders including Benito Mussolini, the report added. The British rulers placed him under house arrest in 1940. But two years later, in 1942, Bose formed the Indian National Army with help from Japan, which was also fighting the British in the World War II at the time. He set up base at the Andaman and Nicobar Islands, then under the control of the Japanese forces.
However, in 1945, he died in mysterious circumstances and his body was never recovered. The circumstances of his disappearance meant repeated governments have set up committees probing the incident, but to no satisfactory conclusion.
A more prominent one of these was the Justice Mukherjee Commission, set up in 1999, led by Justice Manoj Mukherjee, a retired judge of the Supreme Court of India. After his inquiry, however, Justice Mukherjee controversially concluded that Bose did not die in the plane crash on 18 August 1945. This part of the conclusion of the report was rejected by the Union government, a report on The Quint mentioned.
Lawyer Chandreyi Alam said that Mukherjee had visited the Taipei airport and had found no documents in support of the crash theory, "Justice Mukherjee had personally visited the airport and the crematorium and had found no documents to corroborate the plane crash and the burning of a body on that particular day. Of the 131 witnesses deposed before the Commission, only seven said that they believed in the plane crash theory," she said.
Desh Prem Diwas
In the recently concluded Winter Session of Parliament, a demand was made to declare 23 January as 'Desh Prem Diwas' (Patriotism Day) and a national holiday.
Ritabrata Banerjee, who was recently expelled from the CPM, narrated the heroic tales of Bose and demanded that the government declare 23 January as 'Patriotism Day' and a national holiday as a fitting tribute to "the forgotten hero" of the Indian independence struggle.
Rajya Sabha chairman M Venkaiah Naidu hoped the government will take note of the suggestion but went on to add that members should not be seen asking for holidays.
Tributes pour in
Several political parties and leaders, including the president, prime minister and vice-president of the country, remembered Bose on his birth anniversary.
The valour of Netaji Subhas Chandra Bose makes every Indian proud. We bow to this great personality on his Jayanti. pic.twitter.com/Qrao1dnmQZ

— Narendra Modi (@narendramodi) January 23, 2018
On his birthday, I offer my tributes to Netaji Subhas Chandra Bose. He remains one of our most beloved national heroes and an icon of India's freedom struggle #PresidentKovind — President of India (@rashtrapatibhvn) January 23, 2018
I bow to the legendary Netaji Subhash Chandra Bose on his birth anniversary. Netaji's patriotism, courage and bravery were exceptional. His charismatic leadership had inspired millions of youth to participate in India's Independence struggle. pic.twitter.com/891MUx3BH6

— Amit Shah (@AmitShah) January 23, 2018
On his birth anniversary, I pay my tributes to Netaji Subhash Chandra Bose, a national icon and charismatic leader, who gave ' Jai Hind' slogan. pic.twitter.com/09ls3xi5Su

— VicePresidentOfIndia (@VPSecretariat) January 23, 2018
The country's two major political parties, BJP and Congress, also posted their tributes on social media.
Salute to one of the most dynamic and patriotic leaders of India's struggle of Independence Netaji Subash Chandra Bose on his birth anniversary. pic.twitter.com/dD3B22u4ek — BJP (@BJP4India) January 23, 2018
Lovingly called as #Netaji, India's patriot #SubhashChandraBose was a leader of the Indian National Congress and served as the Congress President in 1938 and 1939. pic.twitter.com/EVQb6dy8Nq

— Congress (@INCIndia) January 23, 2018
With inputs from agencies
India
Bhubaneswar Meteorologicial Centre has issued an orange alert of heavy to very heavy rainfall at one or two places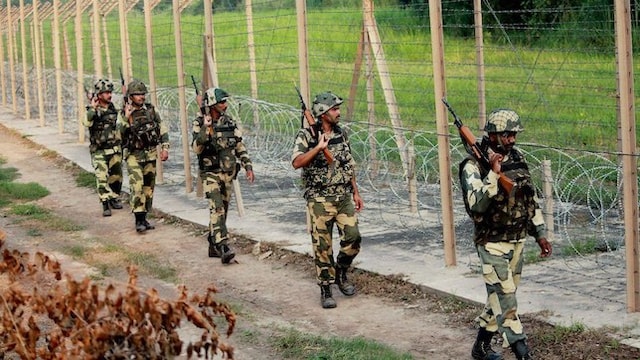 India
The MHA in its notification said the border guarding force has been granted permission to conduct raids and arrests up to an area of 50 km inside from the International Border (IB) along India-Pakistan and India-Bangladesh borders
India
The West Bengal government has issued COVID-19 guidelines for the pandals. Like last year, the pandals will have to be open and spacious and organisers will have to ensure that no crowding takes place.