India ranked world's most dangerous country for women in study; U-turns, political blame games ensue
Being ranked the most dangerous country for women is a significant drop for India, but the political slugfest that followed perhaps made it worse.
A study by the Thomson Reuters Foundation recently named India as the world's most dangerous country for women. Being ranked the worst in the world — even below Afghanistan, the Democratic Republic of Congo, Pakistan and Somalia — is a significant drop for India, but the political slugfest that followed perhaps made it worse as it exposed the double-dealings inherent to the country's polity.
The parameters the foundation used to judge women's safety include the overall risks for women, specifically in the fields of healthcare, economic resources and discrimination, cultural, tribal, religious or customary practices, sexual violence and harassment, non-sexual violence and human trafficking. In all, 759 experts in women's issues studied the survey, of which came 548 responses. The survey looked at 193 United Nations member nations.
"Violence against women in India has caused national and international outrage and protests since the 2012 gangrape and murder of a student on a bus in New Delhi," the report said. "As India's rape epidemic gets worse by the year, critics have pointed fingers at Prime Minister Narendra Modi's government for not doing enough to protect women."
Political blame game
Congress and party president Rahul Gandhi were quick to latch on to the survey and to slam Modi in a scathing attack.
This was in stark contrast to the situation in 2011 when India was named the fourth most dangerous country for women in the same survey. Back then, the Congress had remained unmoved by the report whereas the then Opposition leaders, including then Gujarat chief minister Modi, had slammed the ruling dispensation.
While the prime minister has not reacted to the 2018 poll, the Women and Children's Development Ministry and National Commission for Women rejected it outright. "The Commission rejects the survey in question. For a nation as big as India, with a population of approximately 1.3 billion, the sample size of the survey is not representative of the country as a whole," NCW chief Rekha Sharma said, as per DNA. "Women are very aware in India of issues and there is no way that we could be ranked number one in such a survey. The countries that have been ranked after India have women who are not even allowed to speak in public," Sharma added. Meanwhile, political commentator Sunanda Vashisht called the report 'bogus and blatant peddling of agenda'.
However, she had held a completely different stance on the report during UPA's regime and had called India's ranking "truly shameful for a country that aspires to be a superpower."
BJP's Rajya Sabha MP Rajeev Chandrasekhar, meanwhile, had said that India's fourth-ranking was 'alarming'.
In politics, it seems, the more things change, the more they remain the same. A report highlighting the dire state of women's safety in India or a propaganda driven exercise aimed to hurt the ruling party... the truth, it seems, depends on who you ask and who happens to be in power.
Meanwhile, the foundation identified six key parameters that show why it ranked India the worst:
Healthcare: Healthcare includes access to specialist doctors like optometrists and dentists with expertise in treating diseases and dealing with trauma. India was ranked the fourth worst on healthcare, only above Afghanistan, Syria and Somalia.
Gender discrimination:
This includes discrimination in employment, an inability to make a livelihood, discriminatory land, property or inheritance rights, lack of access to education and lack of access to adequate nutrition. On this front, India was ranked the third worst, behind Saudi Arabia and bottom-placed Afghanistan. Pakistan and Bangladesh also featured in the top 10.
Cultural traditions: It is this parameter that affected India's position the most. India was ranked the worst country in the world for women as far as cultural traditions are concerned, even worse than Afghanistan, Somalia, Pakistan and Saudi Arabia. The researchers examined cases of acid attacks, female genital mutilation, child marriages, forced marriages, stoning, physical abuse and mutilation as forms of punishment or retribution, as well as female infanticide.
Sexual violence: India was also the worst-ranked State in terms of sexual violence, which includes rape as a "weapon of war". It also includes domestic rape, incidentally, something that the Supreme Court had ruled cannot be considered a criminal offence. It includes lack of access to justice in a rape case, sexual harassment and coercion into sex "as a form of corruption". While the Democratic Republic of Congo was ranked the second-worst, the United States surprisingly came in third from bottom.
Non-sexual violence: This includes violence against women, but only those cases that don't fall under the category of sexual crimes. They include domestic, physical and mental abuse. India was the third-worst country in the world, only behind Syria and Afghanistan. The US was in the sixth position.
Human trafficking: Thomson Reuters defined human trafficking as "domestic servitude, bonded labour, forced labour, forced marriage and sexual slavery". This is another criterion that critically hurt India — the country fared poorly on this front, being ranked the worst in the world behind Libya, Myanmar, Nigeria and Russia. Nepal, Bangladesh and Pakistan also rank in the bottom 10. Libya, Nigeria and Russia were the only non-Asian countries on the list, which also included the Philippines, Thailand and Afghanistan.
With inputs from Reuters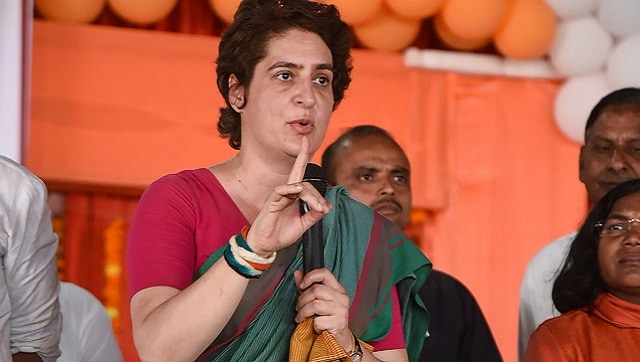 Sports
The Congress general secretary was subsequently put in a vehicle forcibly by police and taken away.
India
Gandhi urged the party leaders to work unitedly for the 2023 assembly polls and not speak out publicly on leadership and internal matters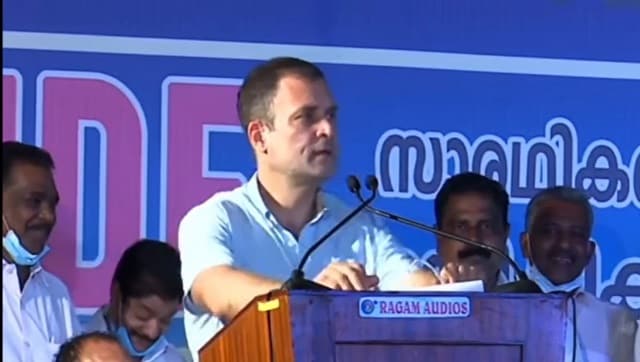 India
The meeting is likely to discuss preparations for the Assembly polls in Karnataka likely before May next year, and also the organisational matters. Gandhi will also attend former Chief Minister Siddaramaiah's 75th birthday bash