India, Pakistan to discuss use of Indus waters in Lahore on 29 Aug; 1st official engagement since Imran Khan became PM
Just a week after Imran Khan took his oath as the Pakistan prime minister on 18 August, India is set to have its first official engagement with a team of officials travelling to Islamabad for a meeting of the Permanent Indus Commission.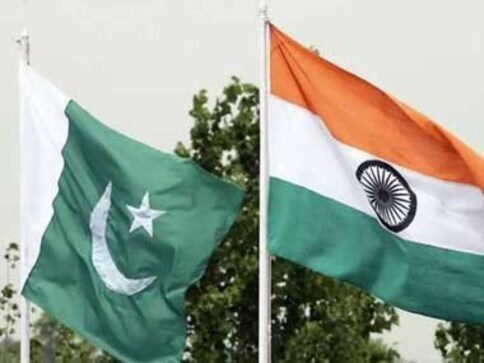 Just under a fortnight since Imran Khan took oath as the Pakistani prime minister, India is set to have its first official engagement with a team of officials travelling to Islamabad for a meeting of the Permanent Indus Commission. During the meet, which will be held in Lahore, Pakistan will reiterate its serious objections over two water storage and hydropower projects being built by India, said media reports.
A government official told Dawn on Sunday that Indian Water Commissioner PK Saxena, along with a delegation, was expected to reach Lahore on Monday to begin the discussions with his Pakistani counterpart Syed Mehr Ali Shah (acting Pakistan Commissioner for Indus Waters) from Wednesday.
On 21 August, Khan had expressed his willingness to restart the stalled India-Pakistan peace process and said the two countries must engage in dialogue to resolve their differences, including on the Kashmir issue, and start trading.
In a letter to Khan on the day he was sworn in as Pakistan's 22nd prime minister, Prime Minister Narendra Modi had expressed India's resolve to build good neighbourly relations between the two countries. On 30 July, Modi telephoned Khan to congratulate him on his Pakistan Tehreek-e-Insaaf party's victory in the general elections and expressed hope that both countries will work to open a new chapter in bilateral ties. External Affairs Minister Sushma Swaraj and her Pakistani counterpart Shah Mahmood Qureshi are set to meet on the sidelines of the UN General Assembly in September.
The Pakistani government official also said the government would raise its concerns over the 1000MW Pakal Dul and 48MW Lower Kalnai hydroelectric projects on two different tributaries of River Chenab despite Islamabad's serious objections over their designs. The two-day session, from 29 to 31 August, is also expected to discuss ways and means for timely and smooth sharing of hydrological data on shared rivers.
The 1960 Indus Waters Treaty, brokered by the World Bank and signed by then-prime minister Jawaharlal Nehru and Pakistan's president Ayub Khan, administers how the water of the Indus river and its tributaries that flow in both the countries will be utilised.
Under the Indus Waters Treaty, India has to share details about any hydropower project on the rivers over which Pakistan has water rights. Under the provisions of the 1960 treaty, waters of the eastern rivers — Sutlej, Beas and Ravi — had been allocated to India and the western rivers — the Indus, Jhelum and Chenab — to Pakistan, except for certain non-consumptive uses for India.
Pakistan has been raising reservations over the designs of the Pakal Dul and Lower Kalnai projects and would like India to either modify it to make them compliant to Indus Waters Treaty or put the projects on hold until an understanding is reached between the two sides.
Pakistan has also shared its concerns with the World Bank over the inauguration of the Kishanganga (tributary of Jhelum river) hydroelectric power project that it violated the Indus Waters Treaty as it would limit the supply of water flowing into Pakistan, as per the Times of India report.
The Pakistani official said Islamabad and New Delhi would also finalise the schedule of future meetings of the Permanent Indus Commission and visits of the teams of the Indus commissioners.
He said that the water commissioners of Pakistan and India were required to meet twice a year and arrange technical visits to projects' sites and critical river head works, but Pakistan had been facing a lot of problems in timely meetings and visits.
Pakal Dul is a storage-cum-power project and can have gross storage of about 1,08,000 acre feet of water. The project design envisages its filling every monsoon season between mid-June and end-August.
Pakistan believes that the tunnel spillway of Pakal Dul should be raised closer to the dead storage level because its placement 40 metres below the dead storage level could allow drawdown flushing not permitted to India under the 1960 water treaty, reported Dawn newspaper.
On the 48MW Lower Kalnai project, Pakistan has raised objections to its freeboard, pondage and intake and is of the view that the depth of bridge girder and provision of freeboard should be close to one metre and considers two-metre freeboard as "excessive".
The Lower Kalnai project is on a left bank tributary of Chenab and can have gross storage of about 1,508 acre feet of water.
The last meeting of the Pakistan-India Permanent Indus Commission was held in New Delhi in March during which both the sides had shared details of the water flow and the quantum of water being used under the 1960 Indus Waters Treaty.
With inputs from agencies
World
The Evacuee Trust Property Board had last month reclaimed possession of the Valmiki Temple situated near the famous Anarkali Bazaar in Lahore from a Christian family, which had grabbed the place of worship more than two decades ago
India
Prime Minister Narendra Modi also interacted with all medal winners of the Commonwealth 2022 games at his official residence on Saturday
India
Minister says that the zero-tolerance policy of PM Narendra Modi is showing results, will incinerate 1 lakh kg of drugs by 15 August. Pledge to destroy about 75,000 kg of drugs has been achieved. Necessary from security point of view