India-Pakistan relations in 2018: Few steps forward, few more back; no major changes in bilateral expected in new year
It has certainly been a roller coaster ride for relations between India and Pakistan in 2018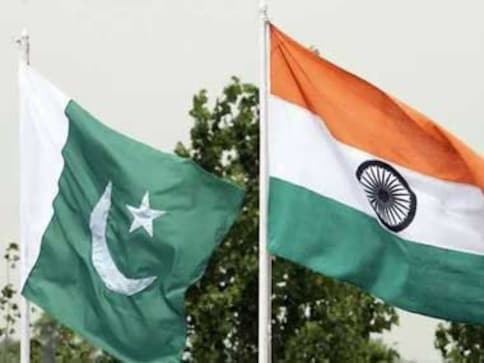 It has certainly been a roller coaster ride for relations between India and Pakistan in 2018. It's also worth assessing just where the two nuclear-armed neighbours are at the end of the year in terms of  power positioning and (in)stability. While it is tempting to write 2018 off as just another year of "trouble as usual" among the two, there is reason to pause and reflect. First, there's a new government in Pakistan that is just getting into its stride, with its actual intentions as yet unclear. Second, India will also soon have an old/new leadership that may want to shift things around completely or turn up the rhetoric, depending on who wins the elections.
The year began on a bad wicket for Pakistan in almost every sense. An elected prime minister, Nawaz Sharif, had already been forced out of office by a judiciary baying for his blood. The first official references to a "Bajwa Doctrine" were in the air, appearing to give a greater and decisive role to the army chief Qamar Javed Bajwa, at a time when the civilian government was on its knees. In foreign policy, the country seemed also to be in danger of losing the unequivocal support routinely expected of some of its best friends. In a development that left its officials reeling, China, Saudi Arabia, and to lesser extent Turkey, pulled back support to Pakistan at the FATF (Financial Action Task Force) meeting, allowing the threat of blacklisting of the country to go forward.
The 'all-weather friend' was given the vice-chair of the FATF, with New Delhi even felicitating Beijing on the occasion. Pakistan eventually did go on the "grey list", and the FATF hunkered down in Pakistan, demanding details of suspicious transactions to even more suspicious persons.
That did not however deter Islamabad — or more realistically, Rawalpindi — from entering the lists in the India-China stand off on the Maldives, at a time when it seemed that New Delhi would call Beijing's bluff and intervene. In Male, Bajwa was made much of by his counterpart and the diminutive president Abdulla Yameen. The outcome was a decision to undertake joint patrolling of the archipelago's EEZ in what was a deliberate slap in the face to New Delhi. China however backed off on the Maldives, followed swiftly by the Wuhan Summit between New Delhi and Beijing, that left Islamabad with some egg on its face.
In March and April, policy-making seemed to emanate from the lowest levels as Indian diplomats were harassed and humiliated. Islamabad naturally declared that its own high commission staff had been harassed on 26 different occasions. All of this occurred as ceasefire violations rose to 351 in January and February alone as compared to 860 in the whole of 2017.  The danger of escalation was however warded off by quiet talks between the foreign secretaries of both sides, agreeing publicly to adhere to the 1992 Code of Conduct in treatment of diplomatic staff.
This dip in relations was in tandem with the milt-establishment's concentrated and steady drive against Sharif, as the judiciary meted out decision after decision against the family, until the erstwhile prime minister was finally banned from holding political office for life, and then put behind bars. Woven into the tirade against Sharif was one consistent theme — he had betrayed the country by becoming a khaas dost ( special friend) of the Indian prime minister.
The General Election thereafter was a walkover for the former cricketer and heartthrob Imran Khan, now in a new guise of extreme religious righteousness. Although there were some carefully-leaked rumours that Prime Minister Narendra Modi would be invited for his swearing-in, no such invitation eventually came through. Much in the manner of almost every new Prime Minister of Pakistan, Imran Khan, while accepting the routine good wishes from Delhi, suggested that the two leaders should meet on the sidelines of the UN Assembly in New York. Even while this offer was being mulled over, reports in the Pakistani media blandly recorded the release of several stamps to "honour" Kashmir freedom fighters including Burhan Wani. A furious MEA cancelled the talks a day after accepting them, in unusually strong language, calling it the "evil agenda" of Pakistan. Imran, on his part, spoke glibly about "small men in big offices".
That it seemed was that.
But the clouds were gathering fast over the new prime minister. It emerged that Pakistan in its 13th application to the International Monetary Fund for another bailout would be asking for its largest loan yet — a reported $12 billion. Alongside came the first statements from the Secretary of State Mike Pompeo that warned that IMF loans could not be used to pay off loans to China on CPEC. To add to this, a widely read analysis by Mark Sorbel recommended that the IMF "needs to have at its fingertips comprehensive data on all CPEC lending".
Given that the details of CPEC loans were not even shared with the State Bank, this was serious enough to send the prime minister to Saudi Arabia, China and then Saudi Arabia again, as well as the UAE and Malaysia in search of "assistance". Again, it seemed that Beijing was not quite as forthcoming as expected. At the CPEC 2018 summit, a professor from Peking University stated bluntly that the CPEC was not a gift. Pakistan would have to work out its own methods to sustain it.
It was around this time that the "Bajwa Doctrine" began to come into play. The army chief, being no fool at all, had perceived back in October 2017 that Pakistan's serious economic situation could not be averted without ameliorating not only its internal situation, but also its external one. During a talk arranged by the Pakistan Chambers of Commerce and Industry, he shared his worry that the country's economy could not keep up with the demands of national security. At the time, he acknowledged a concerted effort towards the Afghan border, and offered "normal and peaceful relations" with India.
Now it seemed that this was about to be put into practice.  In May, the Indian military attaché was invited for the Pakistan Day military parade. In the same month, Jitendra Arjunwar who had strayed across the Rajasthan border was repatriated to India. A few months later, and even more surprisingly, Hamid Ansari, who had entered Pakistan from Afghanistan, and was convicted as a spy was also repatriated. November witnessed the drama of the opening of the Kartarpur corridor — an idea that purportedly came from the army chief. On the occasion, Khan declared to a an emotional crowd that "The Government of Pakistan, the army, the political parties and the people of Pakistan are all on the same page on the need to build peace with India".
Pakistan's foreign minister had some justification to declare it a "googly". As a strategy, it was effective. Caught in a time of elections, New Delhi could hardly refuse to accede to the corridor. Neither could it be seen to be friendly to Islamabad, at a time when the Opposition leader was being lambasted on the same issue.
Pakistan-bashing had suddenly became that much more difficult.
At the end of the year, Pakistan has had a creditable diplomatic win in a what was an extremely difficult situation, with major powers like the US either resolutely opposed to handing out aid for nothing, or a caution from a China caught in its own difficulties. A serious launch of peace negotiations with India would undeniably give Islamabad more space to manoeuvre and allow it to rejuvenate its economy, thereby its depleting armed forces strength. For India, it doesn't really matter one way or another.
While peace with Pakistan could undoubtedly be a electoral "sell", the government has other sources of scoring brownie points in terms of trade deals and "summits" with countries like China and the US. That, in fact, summarises the difference between the two countries. India is on a rising trajectory of confidence and capability. Pakistan is not, and is unlikely to be in the foreseeable future according to reliable financial analyses. Don't write off the Pakistanis though. They're a bunch who can surprise and pull the proverbial rabbit out of a hat.
India has to remember that Kargil was launched when the Pakistani State was in almost as bad an economic and social situation. The fact is that the years have taught Pakistan an unfortunate lesson. It's always the crazy baby who gets the milk. Until that lesson is unlearned, there will only be more of the same.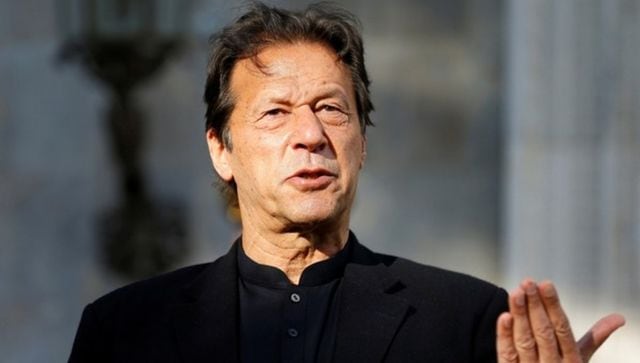 World
Khan's comments came weeks after Sharif's two-day visit to the UAE during which the Gulf emirate agreed to extend an existing loan of $2 billion and provide an additional loan of $1 billion to help cash-strapped Pakistan tackle its economic woes, including the fast depleting foreign exchange reserve
World
As per Pakistan's constitution, fresh elections in both legislatures must be held within three months. Federal and provincial elections have always been held simultaneously in Pakistan, but the constitution does allow for separate polling dates. General elections are due no later than mid-October
World
India witnessed a sudden surge in terrorist activities orchestrated by Pakistan. Since then, there have been several instances when peace talks were initiated, but failed.