India-Pakistan diplomatic spat: Islamabad bullies New Delhi, plays victim card while we bumble into false equivalence
The recent diplomatic spat with Pakistan may not be a big setback for India, but it shows how its communication game is still stuck in the Cold War-era.
One more dubious chapter has been added to India's troubled relationship with Pakistan. The latest turn of events involving the diplomatic corps of both countries is a sad reflection of the dystopia that defines bilateral ties. These ugly fights serve no one's interests but in balance, are more damaging to India's reputation because Pakistan has none.
Easy to see why Islamabad never fears to provoke India into triggering such mud wrestles. All it wants is for India to be apportioned a fair share of the generated malfeasance so that a false equivalence is created and its perverted goal is met.
That India still cannot see through this hoary Pakistani game is frustrating. The diplomatic spat that erupted into headlines on Sunday had been a long time brewing. But for reasons best known to South Block mandarins and silk-tie brigade, India sought to resolve the issue through "quiet and persistent diplomacy", as if Rawalpindi khakis or their ISI brethren respect diplomatic norms, courtesies or protocols and take these efforts in good faith.
Pakistan has apparently issued four "note verbale" to India in protest against alleged "harassment of its diplomats". If India now appears as "bullying" more than "bullied against", it has only itself to blame. Even as Indian diplomats were regularly harassed, intimidated and threatened in Islamabad, their work interrupted and life interfered with for at least a year, India chose not to go public and apply pressure through diplomatic channels, hoping that Pakistan would see reason and eventually cease and desist.
Such innocence suits little Alice in Wonderland, not officials dealing with a failed state which relies on hatred and fear of India to survive myriad innate contradictions and existential crises. As Sandipan Deb had written in Livemint, "it is a country which defines itself in terms of India. If there was no India to feel bitter about, Pakistan would have no reason to exist."
In multiple note verbale, Pakistan feigns outrage and seeks moral high ground by accusing India of "creating an atmosphere where its diplomats are unable to work".
The Indian Express reported that among the "18 incidents of harassment and intimidation against the officers of the High Commission as well as the supporting staff over the last week," one refers to 8 March when the driver of a vehicle carrying kids of a Pakistani envoy was repeatedly harassed and threatened that this was a retaliation for what had been done to Indian diplomats in Pakistan.
While lodging a formal protest against India for these incidents which ostensibly have been going on for a week — Pakistan forgot to mention that it had been subjecting Indian diplomats to worse forms of bullying, coercion and torture for over a year.
But one can't really fault Pakistan for trying to build a narrative of self-preservation. The question is, what stopped India from publicising Pakistan's boorish behaviour? Why did New Delhi wait for Islamabad's allegations to emerge before coming out with rebuttals? Now that India is busy defending itself from charges and promising to launch "probe into the incidents", it has already lost the moral high ground.
Regardless of the veracity of its own charges and the degree of coercion that Indian envoys in Islamabad were subjected to, the narrative will now be set within the paradigm of "equivalence" and slotted into "yet another spat involving the troubled neighbours in south Asia". This is a victory of sorts for Pakistan which seeks nothing more than conformity with India.
Media reports indicate that heightened hostility and harassment of Indian envoys in Islamabad have been going on for over a year. An under-construction Indian residential complex opposite the Indian High Commission in Islamabad was raided by alleged ISI operatives on 16 February. The building's water and electricity lines were cut, vendors threatened and the main contractor intimidated.
According to The Times of India, "the main contractor, who is responsible for maintenance of the chancery, is said to have been threatened by Pakistani officials. He was told to leave the complex and also warned of action against him if he continued to do business with the Indian mission." The supplies have not yet been restored. Obstacles in the construction of the residential complex affect the safety and security of high commission staff.
Other instances of harassment include obscene phone calls, stalking of envoys and their family members, violation of physical space through persistent tailing, unauthorised entry into premises. Indian high commissioner Ajay Bisaria's car was intercepted recently and he was prevented from attending a luncheon.
According to The Indian Express, Bisaria met Pakistan's foreign secretary Tehmina Janjua on 16 February and lodged a "strong protest" against "multiple acts of hooliganism" against Indian property and personnel. The newspaper also quoted sources in reporting that "Indian High Commission in Pakistan has been facing tremendous harassment for long, particularly in the last year… In one case, an official's home was broken into, and a laptop was stolen."
"Obscene phone calls and messages are constantly received on phones. Most families have returned to India and children have been withdrawn from schools… This is nothing new… However, Indian diplomats chose to tackle this matter with quiet and persistent diplomacy rather than by airing issues in the media," The New Indian Express quoted a senior diplomat, as saying.
So, while Pakistan is threatening to pull out its diplomats, Indian envoys have already been forced to do so. New Delhi may have responded in kind after having failed to force Islamabad to mend its behaviour. In tit-for-tat diplomacy, India perhaps hoped to insure its own envoys by proving to Pakistan that two could play this game. But it obviously didn't think that Pakistan would stoop so low as to go crying to the media.
This may not be a big setback for India, but this incident goes to show how its communication game of building narratives is still stuck in the Cold War-era. In dealing with a revisionist state such as Pakistan with seemingly bottomless capacity for deviousness, India should have been on guard, swifter and proactive. It chose old-school methods over new-age tactics and ended up being dragged into the mud. We all know who enjoys wrestling in it.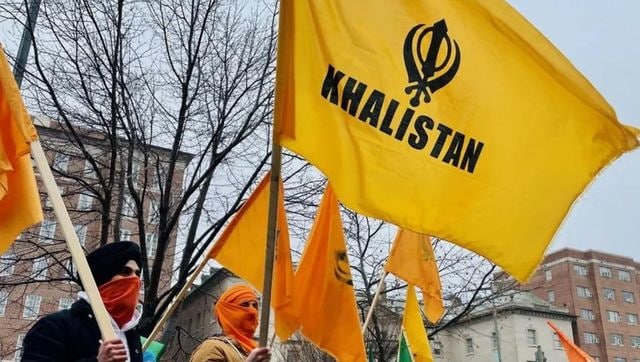 Opinion
The most galling thing is that instead of cracking down on these extremist elements that pose a threat to India's national security and territorial integrity, foreign governments are often guilty of indifference, benign neglect and even tacit encouragement
Photos
Japanese Prime Minister Fumio Kishida visited India's capital New Delhi on Monday. Both sides held diplomatic talks aimed at boosting India-Japan global strategic partnership. Prime Minister Narendra Modi and his Japanese counterpart were also captured savouring Indian snacks
World
Bagchi said that India expects the host governments to take action to identify and prosecute all those involved and also take necessary measures to prevent the recurrence of such incidents.