India-Nepal bilateral talks: Modi, Deuba ink eight pacts, call for improving flood control mechanisms
Prime Minister Narendra Modi on Thursday received Nepal Prime Minister Sher Bahadur Deuba ahead of delegation-level talks in New Delhi.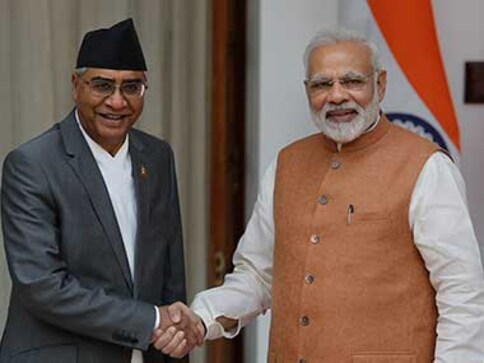 India and Nepal inked eight pacts and promised to cooperate on countering drug trafficking on Thursday, as Prime Minister Narendra Modi met his Nepalese counterpart Sher Bahadur Deuba in New Delhi and spoke about strategic bilateral and regional issues.
"Had a positive meeting reviewing the gamut of our partnership," Modi said at a joint press event with Deuba, and assured Kathmandu of India's commitment towards overall growth and development of the Himalayan nation.
Deuba said Nepal would "never allow any anti-India activities from its soil".
The two leaders also inaugurated Kataiya, Kusaha, and Raxaul-Pawanipur transmission lines, increasing the amount of electricity given by India to Nepal by 100MW.
Modi also said the two countries will work together to complete all under-construction hydro power projects. "Prime Minister Deuba informed me that land issue for Arun 3 hydro-electric project has been resolved," Narendra Modi said in his statement, adding that the agreement on the finalisation of detailed project report on Pancheswar dam project in Uttarakhand has been "speeded up".
Modi asked to increase coordination and consultation between the two countries in flood-prone areas of the border, to tackle the menace in a better way.
Calling for enhancement in business and economic activities between the two countries, Modi said "new economic connectivity projects have been approved by the government".
"We are committed to increase India's share in Nepal's development. To achieve this goal, we have agreed for many economic and development projects which are Nepal's priority, like technical institute in Danghadi, GP Koirala National Centre for Respiratorty disease agreement," the prime minister said.
Modi asked for increased contact between the people of the two countries and emphasised the importance of tourism. "Budh and Ramayan tourism should be developed. It will improve connectivity between the two countries," Modi said.
Before the meeting, Modi had received Deuba on the Nepal prime minister's first foreign trip since assuming office in June.
A unique relationship of friendship and mutual trust. PM @narendramodi receives PM Sher Bahadur Deuba at Hyderabad House pic.twitter.com/nLwyZMkLjK

— Raveesh Kumar (@MEAIndia) August 24, 2017
On Wednesday afternoon, Modi had held an unscheduled meeting with Deuba soon after the latter's arrival.
Delegation level talks between India and Nepal at Delhi's Hyderabad House. pic.twitter.com/jnwTWepBek — ANI (@ANI) August 24, 2017
Earlier on Thursday, Deuba was also accorded a ceremonial welcome at the Rashtrapati Bhavan.
Pictures from the ceremonial reception in the honour of Rt Hon Shri Sher Bahadur Deuba ji, PM of Nepal. Will hold talks with him today. pic.twitter.com/FlQtXLh8pZ

— Narendra Modi (@narendramodi) August 24, 2017
External affairs minister Sushma Swaraj also called on the visiting dignitary and welcomed him ahead of the talks. Later in the day, Deuba will call on President Ram Nath Kovind while vice-president Venkaiah Naidu and Finance Minister Arun Jaitley will call on the prime minister of the Himalayan nation, who is leading a high-level delegation to India.
Apart from his official engagements in New Delhi, Deuba will also visit Hyderabad, Tirupati and Bodh Gaya. Deuba's visit comes days after Chinese vice-premier Wang Yang was in Nepal during which the two sides inked several major agreements to boost energy and economic ties.
The visit comes amid the Doka La standoff between the Indian and Chinese troops that has led to escalation in tension between New Delhi and Beijing.
Deuba had earlier paid three visits to India as prime minister, in 1996, 2004 and 2005.
With inputs from agencies
India
To make the movement of visitors easy, the three existing platforms have been connected to subways. The platforms will have a seating facility that can accommodate at least 480 people
India
Prime Minister Narendra Modi on Sunday urged people to nominate their choice of persons, who are doing exceptional work at the grassroots, for Padma awards.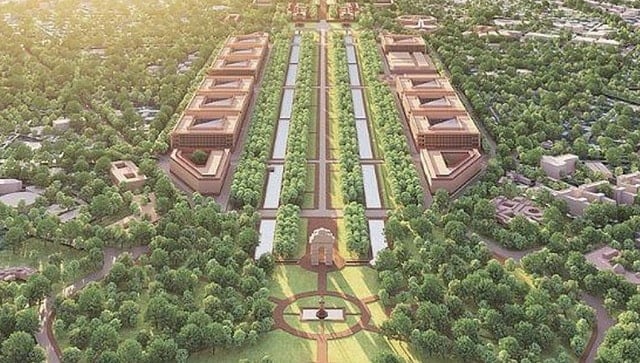 India
Earlier, the deadline for submission and opening of bids was pushed from 16 to 23 June and then to 14 July