Manual scavenging in India doesn't need denial and politicised narrative on solutions, but sanitation policy reforms
Despite a law stressing not only eradication of manual scavenging but also rehabilitation of families dependent on the job, septic tanks have turned into death beds for many young men in India.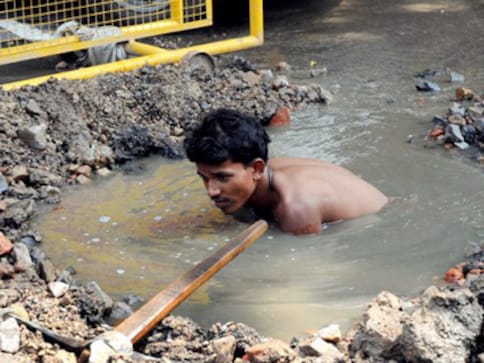 Editor's Note: This article was first published on 3 October, 2018. It is being republished in the context of Prime Minister Narendra Modi cleaning the feet of sanitation workers at the Kumbh Mela in Prayagraj, which affords an occasion to look at the state of manual scavenging in India.
***
Mahatma Gandhi believed sanitation is more important than political independence. Somewhere down the ages, Gandhi's other views eclipsed this one in collective memory.
As per the 2011 Socio-Economic and Case Census, 1,82,505 rural households in India were dependent on manual scavenging for income, and just last month, five young men fell into a septic tank and died near the DLF Capital Greens flats in Delhi's Moti Nagar. It is not the lack of a law but the lack of the will to enforce it that led to their tragic deaths.
The Prohibition of Employment as Manual Scavengers and their Rehabilitation Act, 2013, disallows the employment of manual scavengers, terming it a non-bailable offence. Under this legislation, offenders can be imprisoned for up to five years.
The case against those responsible for the deaths of the sanitation workers in Delhi was registered under Section 304 (negligence) of the Indian Penal Code. Section 304 reads: "Whoever causes the death of any person by doing any rash or negligent act not amounting to culpable homicide shall be punished with imprisonment of either description for a term which may extend to two years, or with fine, or with both."
Even though the Employment of Manual Scavenging and Construction of Dry Latrines (Prohibition) Act of 1993 — revised in 2013 — was passed, stressing on not only eradicating manual scavenging but also rehabilitating families dependent on manual scavenging as a profession, septic tanks have turned into death beds for many young men who make up "Young India".
Last week in Delhi, Magsaysay Award-winning Bezwada Wilson's Safai Karamchari Andolan had organised a protest demanding justice for the septic tank victims. At the demonstration, social work graduates from the University of Delhi, Communist Party of India (Maoist) leader Brinda Karat, academic and politician Yogendra Yadav and writer Arundhati Roy had accompanied the families of the men who lost their lives.
The mention of the Rafale fighter jet deal, demonetisation and bank frauds dominated the scene. While demands for better machines came up in slogans, the plot revolved around the demand for justice and betrayal of the safai karamchari (sanitation worker) community by successive governments in India.
Madan Jha, who works at Sulabh International and is credited for having led a sanitation revolution long before toilets came to dominate movie plots, is of the view that a centralised debate on sanitation geared against broader government policies isn't going to address concerns that require localised implementation. Sulabh's two-pit toilet that has freed women from the "maila pratha", or manual disposal of human waste, and in each state, the masonry corresponds to the changing demography.
Shrishail Birajdar, who has worked with an NGO called SWaCH in Pune that set up a bio waste plant at Uruli Devacha near the city, had earlier told Firstpost that the Ministry of Environment, Forest and Climate Change had issued the Municipal Solid Wastes (Management and Handling) Rules, 2000, to ensure proper waste management in India. The rules, published last year, gave power to local bodies across India to decide the user fees.
India generates approximately 1,33,760 tonnes of municipal solid waste daily, of which approximately 91,152 tonnes is collected and around 25,884 tonnes is treated. Birajdar explained that as per the new rules, municipal authorities are to levy user fees for collection, disposal and processing from bulk generators. The generator will have to pay a 'user fee' to the waste collector and a 'spot fine' for littering and non-segregation, the quantum of which the local bodies will decide. He feels that the rest of the country must do what the Pune Municipality is doing — enforcing the practice of constructing one's own composting pit for each new building.
Speaking of localised technology solutions and innovative financial deployments, Pune also has something called the Shelter Associates, which work in slums and informal settlements to provide technical support for services essential to urban living. In their "One Home, One Toilet" approach, individual toilets are made available to the beneficiary family on a cost-sharing basis, wherein the beneficiary family also contributes towards the construction of the toilet.
In 2016, the Pune Corporation converted worn-out buses into women's toilets and also repeatedly shared images of dirty toilets in government buildings to remind the administration of the extent of the unaddressed problem. Ruchi Arora from Helping Hands, an NGO working towards making Alwar in Rajasthan clean, said that the nagar parishad in this town could take greater interest in sanitation, say by installing public bins. She suggested that the government should increase checks on how funds are being utilised.
At Jantar Mantar in Delhi, slogans against the government's lack of political and moral will to spend on advancement of technologies for scavenging were shouted, but there was no talk of specific solutions. A week later, President Ram Nath Kovind inaugurated the Mahatma Gandhi International Sanitation Convention, organised by the Ministry of Drinking Water and Sanitation to mark the beginning of the 150th birth anniversary celebrations of Mahatma Gandhi between 29 September and 2 October.
At the event, Kevin Rudd, former prime minister of Australia and chair of the Global Partnership for Sanitation and Water for All, said that since the Swachh Bharat mission was announced in 2014, 419 districts in India had been classified as defecation-free, averting more than 3,000 deaths between 2014 and 2019. He pointed out that none of this could have happened free of cost and required innovative sources of financing to be deployed.
"When (Ghana MP) Joseph Adda launched a national programme for sanitation, his mission statement was to turn Ghana into India," Rudd praised the visible impact of the Swachh Bharat campaign on ground.
Several states claim that they have zero manual scavengers, and that India has 26 lakh dry latrines. The broader question is, how are these being cleaned?
"The sanitation convention has only one session on manual scavengers, and that, too, focuses on managerial, not technical, skills," the Magsaysay Award-winner told Firstpost, adding that the disconnect between stakeholders within the sector is worsening the situation.
For instance, Germiya Ongolu of Sanitor, a production organisation based in Bengaluru, said that working hand in hand with the State is essential for scalability. He said they had developed four prototypes, including a sewer croc and a robotic camera that goes in and finds clogs in sewer lines, along with another similar product that goes in and disintegrates the mass. Another prototype is that of a manhole lid gas detector that detects poisonous gases in the sewer line. They also developed an Internet-of-things-based overflow detector to ascertain the level of the water inside a manhole, which sends data into the cloud if the threshold levels increase. The final prototype is that of an amphibian gas detector to detect gases trapped in sewer lines.
"We have earmarked them for the Hyderabad Metro, are approaching the Karnataka government and are also involving IITs and other engineering colleges," Ongolu said, adding that it is necessary for academia and the government to come together to envision solutions as municipalities and gram sabhas employ manual scavengers to empty these manholes of excreta.
The Urban Management Centre works on policy reforms and building the capacities of municipal staff and communities. The organisation's director, Manvita Baradi, and deputy director, Meghna Malhotra, spoke to Firstpost about the need to help local governments strengthen their working through management practices, as well as the need to adopt a three-pronged approach that brings the central, state and local governments together to promote sanitation.
"City governments deny the presence of manual scavengers, and governments don't monitor the contracts that are made on a low-cost basis," they said, stressing on the sub-sub-sub contracting of labour to clean septic tanks, as could be seen at DLF Capital Greens in Delhi's Moti Nagar. They pointed out that septic tanks are deliberately made large so they don't have to be cleaned regularly and eventually, the muck solidifies at the bottom of the tank and has to be cleaned by hand. Also, cheaper, low-capacity pumps that can't suck in the waste must be discarded. "Manual scavenging must also be identified as an informal trade like ragpicking," they said.
Meanwhile, the Urban Management Centre has been identifying and protecting dispersed manual scavenging communities at Bhubaneswar in Odisha. In Berhampur district, not too far from the state capital, Joe Madiath of the Gram Vikas is committed to addressing the needs of drinking water and sanitation. He told Firstpost that a core fund has been established in the region to enable community growth by collecting an average of Rs 1,000 per household. This amount is further invested to deliver water and sanitation services to new households in the village. He added that the communities bear about 60 percent of the capital costs of sanitation and 25 percent of the costs of establishing a piped water supply system. The government's Rs 12,000 subsidy isn't enough, and constructing a toilet to build a national statistic isn't going to change unless NGOs and independent foundations work on changing people's mindsets.
The debate around sanitation needn't be a political one because a jan andolan (people's movement) isn't torn between party lines or between the State and civil society; it is meant to belong to everybody, much like Gandhi's truth force.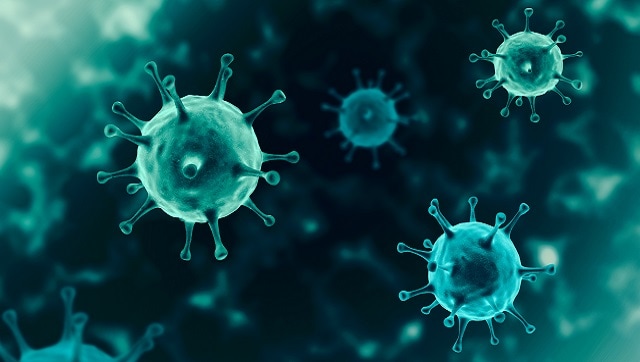 World
The scientists have warned that this variant carries an 'extremely high number' of mutations may drive further waves of disease by evading the body's defences
World
Rittenhouse hails from Illnois' Antioch, which is around 24.14 kilometers from Wisconsin's Kenosha. The white teenager, who lived with his mother, has been described as an 'admirer' of the police.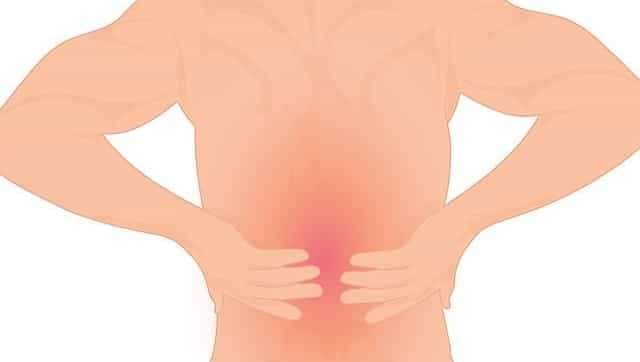 India
About 80 percent of population experience low back pain at some point in their lifetimes. It is the most common cause of job-related disability